endometriosis surgery, top endometriosis surgeon, endometriosis surgeon" href="//www.drseckin.com" target="_blank">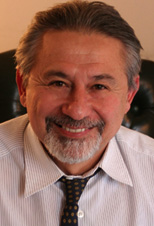 Endometriosis surgery, Dr. Seckin, excision expert, endometriosis excision surgeon" width="154" height="226" />Dr. Seckin is the co-founder of the Endometriosis Foundation of America (EFA). Dr. Seckin is one of America's Top Surgeons & Gynecologists, and among a very limited number of accredited gynecologic surgeons in the United States who possess advanced training for the deep laparoscopic excision of endometriosis. Basic laparoscopic surgery has been performed by others, but few have the experience needed to execute the techniques needed to dissect and remove all of the endometriosis. Over the course of more than two decades of treating thousands of women and girls, the majority of his patients have experienced long-term relief as well as no recurrence of the disease.
Dr. Seckin is a philanthropist and educator, and dedicates much of his time to speaking out and educating others about endometriosis. He strives to promote public awareness and knowledge about the disease as well as early diagnosis and effective intervention. Additionally, Dr. Seckin has worked with renowned surgeon Harry Reich, MD and has pioneered several surgical techniques including the deep excision of endometriosis. He has also broken new ground in the use of translational medicine for endometriosis, through the development of graphical technologies which are becoming essential tools for healthcare practitioners and researchers alike. Dr. Seckin has also developed and patented various surgical instruments for the excision of endometriosis, as well as authored countless contributions in leading medical publications.
endometriosis surgery, top endometriosis surgeon, endometriosis surgeon" href="//www.drseckin.com" target="_blank">www.drseckin.com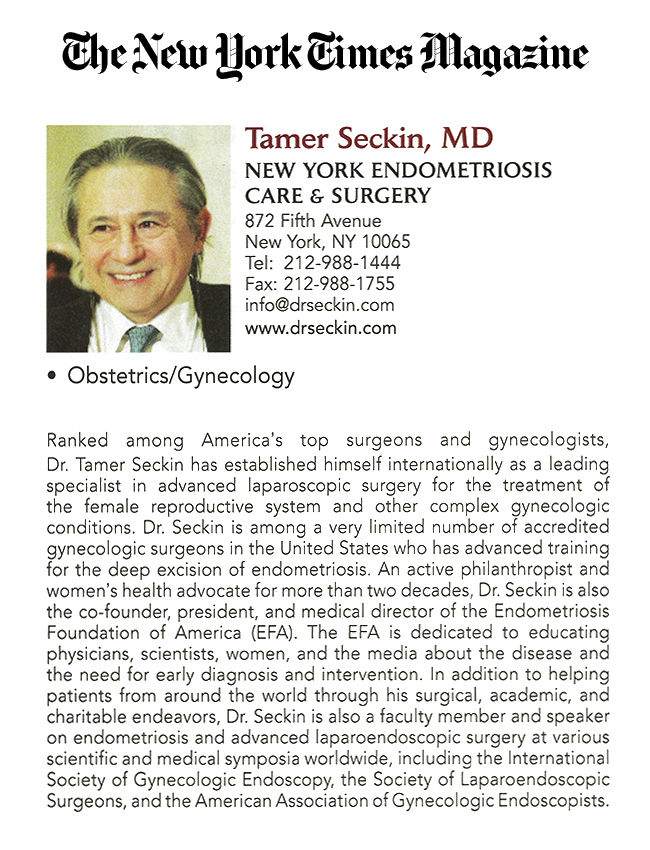 endometriosis surgery, excision expert, endometriosis surgeon" width="374" height="489" />