Margaret Caspler Cianci, Executive Director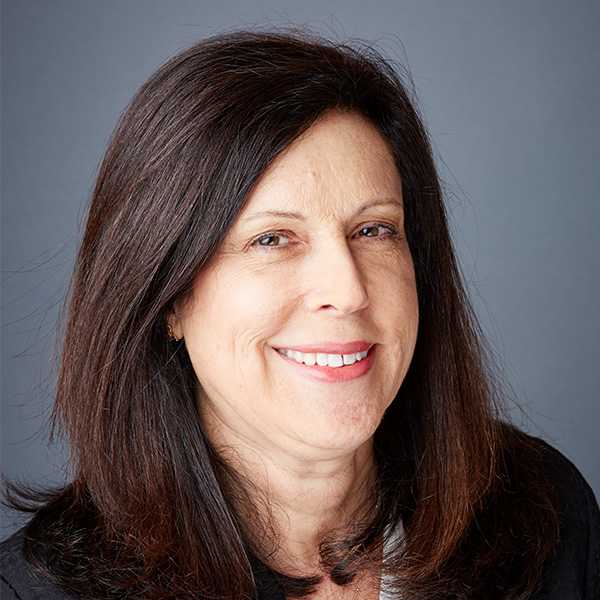 Before joining EndoFound as Executive Director, Margaret Caspler Cianci was the Founding Executive Director of the Alliance for Cancer Gene Therapy (ACGT), the only national nonprofit organization exclusively dedicated to innovative cell and gene therapy research for cancer. Ms. Cianci has also held management positions in banking, financial services, and communications. Ms. Cianci's experience in strategic planning, program development, governance, fundraising, and financial oversight will be critical in growing EndoFound to create even more awareness and education among the medical community and the public.
Among her many community activities, Ms. Cianci serves as the Vice Chair of Women Creating Change, formerly the Women's City Club of New York.
Ms. Cianci holds an MPA in public and nonprofit management and policy from NYU's Robert F. Wagner Graduate School of Public Service, an MBA from Columbia University, and a BA from Colgate University.
---
Jeanne Rebillard, Director of Communications & Government Relations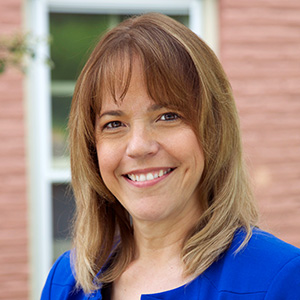 Jeanne Rebillard joined EndoFound in 2013 as a public relations consultant and as special projects advisor. She has over 25 years of providing strategic marketing, media relations, government relations, and partnership building to non-profits, private companies, and healthcare professionals. Ms. Rebillard has led efforts to advocate for legislative change, including the recent 2019 New York State bill to bring endometriosis awareness to schools and medical professionals. She has formed and driven coalitions, a critical component of community resilience, to enact change in perception and support for issues including opioid addiction.
Ms. Rebillard graduated with honors from Marist College, receiving a B.A. in Communications & Public Relations.
---
Sarper Kocabiyik, Director of Technology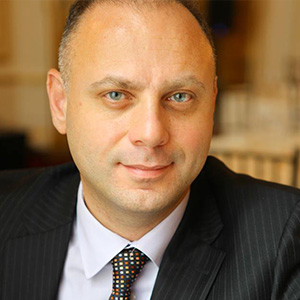 Sarper is a senior software engineer and entrepreneur with over 20 years of coding and business management experience. In 2001, he founded and managed his first online technology consulting company, Domino Media Inc., serving major brands such as Pepsi, Kia, Sony Music, and SoBe Energy Drinks. Sarper has been an integral part of several successful startups, notably CTO of StyleCaster.com (sold to Quicken) and as a senior software developer for Statdash.com and MyPublisher.com. He was previously head of software development for Shutterfly.com.
---
Melissa Boudreau, Director of Marketing and Outreach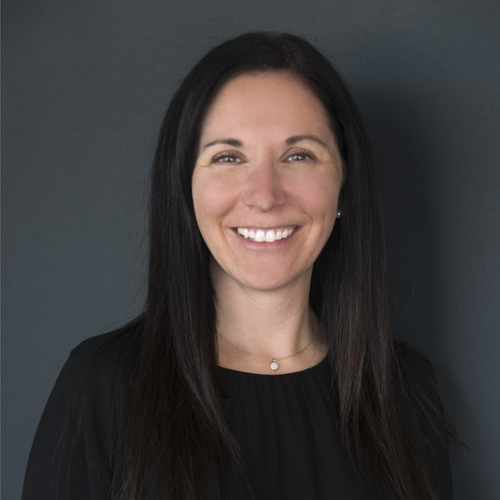 Melissa Boudreau has held several executive level marketing roles over the past ten years, including Chief Marketing Officer, most recently. But her passion is to raise awareness about endometriosis after decades of suffering with the disease. She holds a BA in Business Administration and Management and an MA in Public Relations, Advertising and Applied Communications. Melissa is considered an expert in social media marketing, print media, and is certified in YouTube and Google AdWords.
She volunteers as the chairperson on EndoFound's patient advisory board. She has also conducted several annual fundraisers in Detroit for EndoFound, and she speaks regularly about the disease at conferences and on her Podcast "The Cycle."
---
Diana Falzone, Director of Media Relations and Advocacy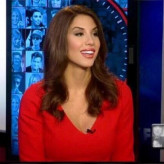 Diana Falzone is a journalist who currently contributes to Vanity Fair, Vice News, and The Daily Beast. She was diagnosed in 2016 with endometriosis and infertility. She is committed to raising awareness about the illness, and and has testified before Congress on Capitol Hill about the compelling need for endometriosis education, research, and funding. Previously, she was an on-camera host and reporter for FoxNews.com (focusing on entertainment and lifestyle), a program host on Bold TV, a guest host on People TV, and a talk show host for SiriusXM.
---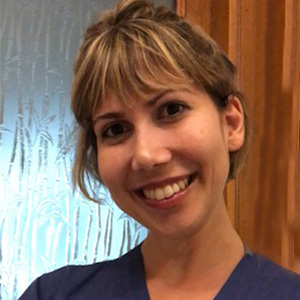 Dr. Yuksel is an EndoFound Fellow for 2019-2020. Her responsibilities include advanced endometriosis surgeries and training in complex surgical techniques used in endoscopic surgeries. This includes colorectal operative procedures, urogenital complex dissections, aimed topographic peritoneal excisions, and other extra pelvic involvements.
Besides surgeries, Dr. Yuksel participates in an outpatient clinic where her training program emphasizes a multidisciplinary approach to endometriosis patient care. It includes managing multiple previous surgeries, hormonal therapy resistance, and ideal examination methods in a stepwise manner.
As a research scientist, Dr. Yuksel is dedicated to both demographical and basic science research studies. Besides creating a surgical database, as a team member of EndoFound she cooperates with the Columbia University Physics Department, Johns Hopkins University Pathology Department, and Northwell University Feinstein Institute Research Center, and aims to find innovative diagnostic tools and new therapeutic approaches for endometriosis.
---
Mina Seçkin, Communications Associate & Editor of The Blossom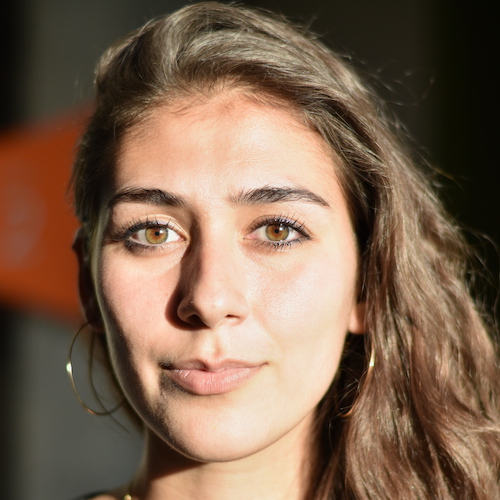 Mina Seçkin is a writer and editor. Her debut novel is forthcoming in 2021. She received her BA in English Literature and Creative Writing from Columbia University, and completed her MFA at Columbia University's School of the Arts, where her work was selected for a Felipe De Alba fellowship. Her writing has been published in McSweeney's Quarterly Concern, The Rumpus, The Adroit Journal, and elsewhere. She is particularly interested in equal access to endometriosis care, destigmatizing menstruation and chronic illness, and combating racial biases in medicine.
---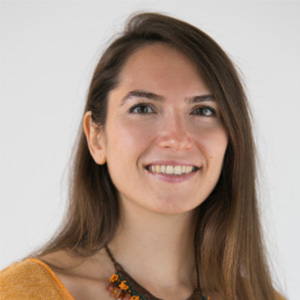 Deniz is Research Advisor at EndoFound and a Doctoral Candidate in Clinical Psychology. She initially trained as a pharmacist in the United Kingdom and completed graduate studies in psychology and health policy. She has worked within the National Health Service in England, the pharmaceutical sector in Belgium and Turkey, and Doctors Without Borders in New York City.
---
Rachel Grobman, Social Media Coordinator

Rachel completed her bachelor's degree in Integrated Marketing and Communications from Ithaca College. She subsequently worked with multiple companies to help launch successful social media platforms. Rachel is also a passionate philanthropist and continues to do extensive volunteer work for several charity organizations.
---
Charlotte Varcoe-Wolfson, Project Associate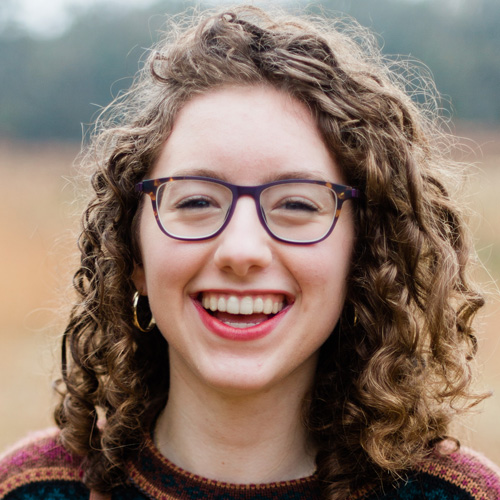 Before joining the EndoFound staff, Charlotte worked in several nonprofit and for-profit organizations and graduated from Vassar College with a B.A. in Sociology and Hispanic Studies. She is passionate about women's health and committed to increasing endometriosis recognition.