The ENPOWR™ (ENdometriosis: Promoting Outreach and Wide Recognition) Project is a school and community-based endometriosis education program, the only one of its kind in the United States. ENPOWR™ raises awareness and promotes treatment-seeking behavior through an interactive lesson. In 2016, Endofound launched the Endo EduKit to bring this critical education to scale across the country and around the world. The lessons are available free of charge to teachers and volunteers. If you are interested in learning more about the Endo EduKit, please complete this form.
The ENPOWR Project's Impact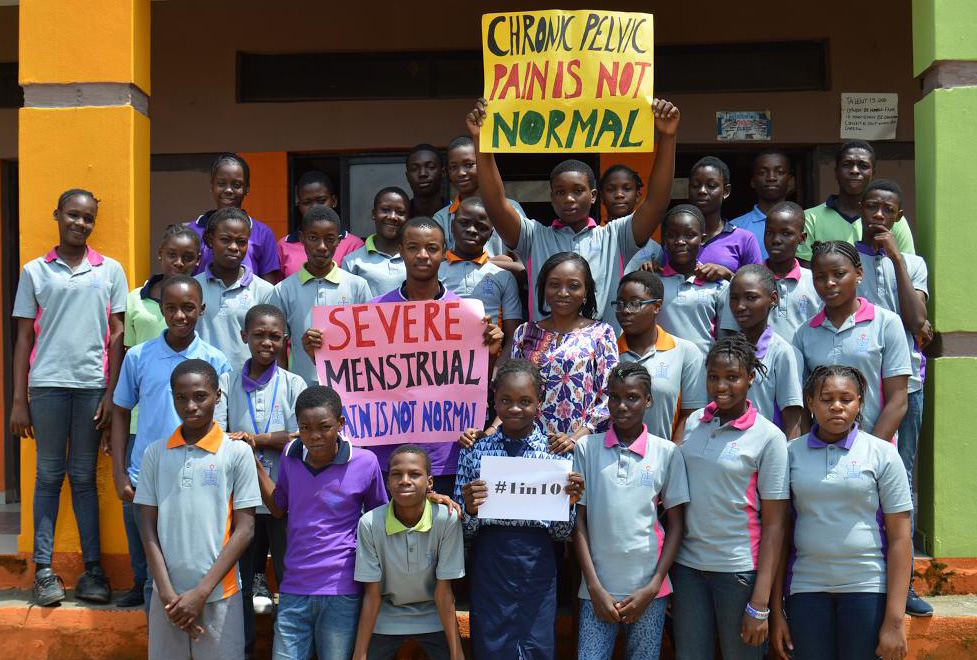 Photo Credit: Olivia Nwankudu, ENPOWR Volunteer in Nigeria
38,121
Adolescents educated
Watch this video to hear Endo Educators talk about their experience:
Here's what students and teachers have said about The Endo Education Program:
"I learned that I may have the disease and that my long periods and heavy cramps may not be normal. I shouldn't have to miss school for this." (Female student, age 16)
"I learned that if I feel something is seriously wrong with my body that I should follow my instincts and seek help and not listen to people telling me I'm being dramatic." (Female student, age 17)
"That just because endo affects women, it is very important and not something I should ignore" (Male student)
"One of our students was not going to be able to graduate because she had too many absences. After she heard your presentation, she was diagnosed with endometriosis. Her absences were excused as a result, and she will be graduating on time in June!" (Health teacher, Albany High School)
"As I was leaving the school this evening, one of the student's approached me and told me she felt her doctor thought her painful discomfort was normal and she would grow out of it. But now she feels she should see a specialist. She was going to listen to her body and take control!" (Living Environment teacher, The Beacon School
"The ENPOWR Project is bringing light to an important concern for teens. Many of these teenagers can now spread the word about endometriosis to their family members and friends." SPARK Counselor, Leon M. Goldstein High School for the Sciences
Watch this video to hear endometriosis patients speak about why The Endo Education Program is critical:
Where has the Endo Education Program been?
Have a place you'd like us to give an endo education presentation? Click here to get in touch!
Just $10 will provide critical endometriosis education materials for one student and their family, reducing delays in diagnosis.