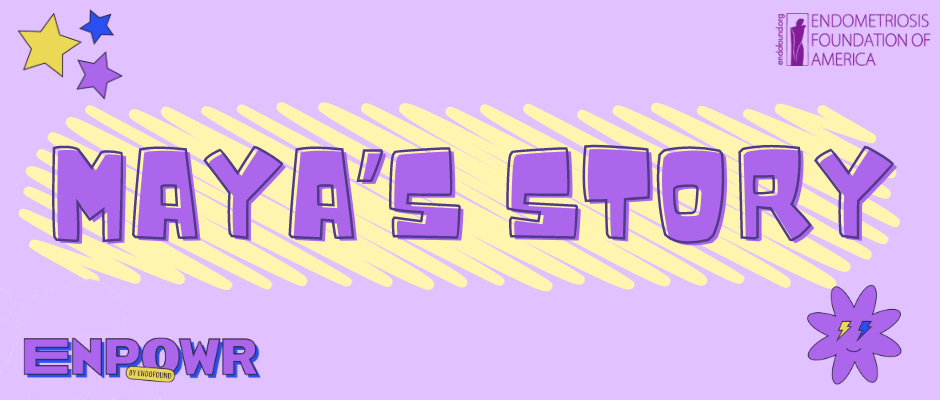 Meet Maya, the main character of the ENPOWR™ Project.
Maya's story was co-developed with endometriosis patients, healthcare professionals, and endo advocates. This video was designed to be educational and informative, teaching about endometriosis while reflecting the common barriers that those with endometriosis face when seeking care.
Maya's story is only one piece of the larger ENPOWR™ Project, which aims to educate teens about endometriosis, fight menstruation stigma, and empower proactive care. Together, we can decrease the average 7 to 10-year delay to diagnosis. Learn more about ENPOWR™ here.
Interested in getting involved with ENPOWR™?
Here's how you can help:
Sign up your school to host an ENPOWR™ presentation.

Become an Endo Educator and bring this information to your community.

Engage with us on social media and spread the word: @enpowr_endofound.