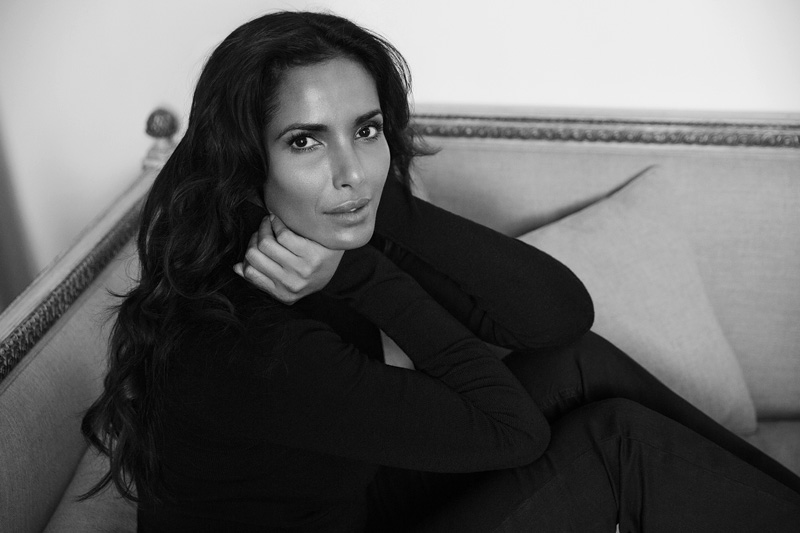 Emmy nominated Padma Lakshmi is known internationally as an actress, food expert, model and award-winning author. Lakshmi recently wrapped her eleventh season as host of Bravo's Emmy award winning "Top Chef".
Lakshmi was born in India and grew up in America. She graduated from Clark University with a Bachelors degree in Theater Arts and American Literature. Known as India's first supermodel, she began her career as a fashion model, working in Europe and the US.
She established herself as a food expert early on in her career, having hosted two successful cooking shows and writing a best-selling cookbook Easy Exotic, for which she won the International Versailles Event award for best cookbook by a first time author. She followed its success with her second cookbook, Tangy, Tart, Hot & Sweet, which has over 150 recipes from around the world alongside intriguing personal memoirs. In addition to her own books, she has also written for such publications as American Vogue, Gourmet, Parade and British and American Harper's Bazaar as well as being a syndicated columnist for the New York Times.
Her debut home décor line, The Padma Collection, hit floors in Fall 2013 at Bloomingdale's stores nationwide with tabletop dishware, stemware and hand-blown glass décor pieces. She has also created Padma's Easy Exotic, a collection of culinary products including organic frozen food; fine teas and teapots; high-quality natural spice blends, roasting rubs and sea salts; as well as hard goods.
In addition to these projects, Lakshmi co-founded the Endometriosis Foundation of America alongside world-renowned Advanced Gynecological Surgeon Tamer Seckin, MD. Opening up about her own harrowing journey with the little-known disease, she has brought hope to millions of women suffering in silence and made enormous strides in spreading awareness and garnering funding for research and teen health education. She has been recognized by the New York State senate for her efforts in women's health and also helped to launch the first research center in the US for gynopathology at MIT.