Assemblywoman Speight: "END PERIOD POVERTY"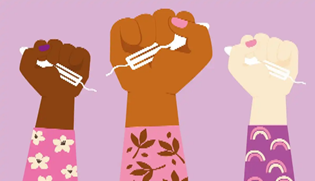 Assemblywoman Shanique Speight, a proud representative of New Jersey's 29th Legislative District, has dedicated her service to advocate for the needs of vulnerable populations and assist underserved individuals in the Greater Newark community. With a relentless desire to extend her reach throughout the State of New Jersey and surrounding areas, the Assemblywoman has become a champion for measures that impact women's health. This work has yielded the opportunity to understand and combat the issue of period poverty and promote menstrual health through legislative provisions and community action.
Organization Participation Form
Period poverty and the lack of access to menstrual healthcare are components of an epidemic that disproportionately impacts impoverished and low-income women and girls. In addition to insufficient access to products and information, women and girls across the country suffer from abnormal menstrual cycles related to various menstrual disorders that are more common than they are discussed. These abnormities include Endometriosis, Polycystic Ovary Syndrome, and Dysmenorrhea which can impact quality of life and potentially lead to adverse maternal health outcomes. Considering the detrimental and extremely vast impact that menstrual inequity has, the Assemblywoman seeks to tackle the issue at its core through comprehensive policy measures, including the establishment of a women's menstrual health screening program and product provision mandates for educational institutions and shelters. Furthermore, to transfer policy ideas into concrete change, the Assemblywoman has launched a community initiative to distribute menstrual hygiene products and material to women and girls in schools and shelters.
This boots on the ground initiative will commence with a "Period Packing Party" which will take place on May 21, 2022. During this event, volunteers will pack menstrual care packages that include menstrual hygiene products and educational materials to support the targeted population. All community members are encouraged to support this work by volunteering, providing donations and spreading awareness about stigmas and misinformation surrounding menstrual health and the unfortunate impacts of period poverty. While this is a small step, significant progress can be made towards ending period poverty and promoting menstrual health.
office number: 862-237-9752
Assemblywoman Speight and Future Scholars - Organization Participation Form
2022 New Jersey Legislation Introduced by Assemblywoman Shanique Speight
---
The Honorable Assemblywoman Shanique Speight Bio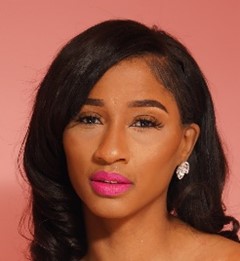 Assemblywoman Shanique Speight started her freshman year in the New Jersey General Assembly in 2018. She represents the 29th Legislative District, the state's only district that is represented by all women. Since her arrival in Trenton, she has proven that personal, lived experiences and deep understanding of the experiences of those in her community can translate into tangible change through advocacy and legislative action.
Assemblywoman Speight has become a unique voice in the Legislature and an ardent advocate for issues that impact women and children, individuals with disabilities and first responders. Her policy purview seeks to impact traditionally underserved, vulnerable populations in the areas of criminal justice, housing, health, and human services. Her work includes, but is not limited to, law that requires the provision of implicit bias training for healthcare professionals who treat pregnant women; laws that expand employment and economic opportunities for New Jersey residents with disabilities; and laws that establishes standards for how victims of crime receive compensation and services. The Assemblywoman currently serves as Chairwoman of the Assembly Homeland and State Preparedness Committee. She is also a member of the Assembly Aging and Senior Services Committee and the Assembly Health Committee.
Assemblywoman Speight is a former member of the Newark Public Schools Advisory Board (2007 - 2012). Throughout her tenure, she served as Vice-Chair and accepted a gubernatorial appointment to the District's Superintendent Search Committee. She is also a long-standing leader in Newark's Central Ward Democratic Committee where she currently serves as the Vice-Chair. With consistent dedication to serving others, Assemblywoman Speight is always active in giving her time, energy, and resources for the betterment of the community. She is dedicated to empowering women, ensuring the wellbeing of children and families, and taking care of "her seniors" who she serves and engages with on a regular basis. In addition, for many years, she's taken pride in offering essential services to children and families through the provision of childcare at her childcare center, Future Scholars.
Assemblywoman Speight is a graduate of the Lincoln University M.H.S. program and she is also living out one of her dreams of being a member of law enforcement through her service as an Officer for the Essex County Sheriff's Department. Most importantly, the Assemblywoman is a devoted wife and loving mother of four children.