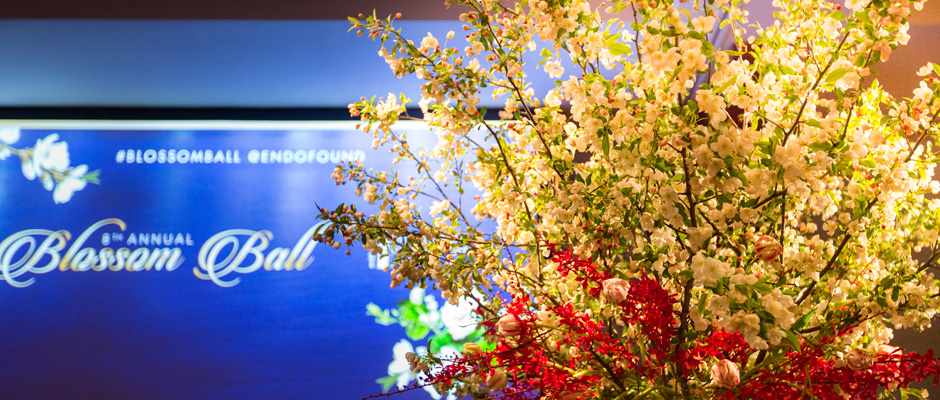 Gamze Ates Ayberk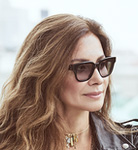 In addition to her service providing world-class governance and strategic fund development guidance to Endometriosis Foundation of America (Endofound), Ms. Ates has been focused on growing My Beachy Side, the fashion label of accessories, ready-to-wear pieces, and signature barefoot sandal designs she debuted in 2016. Prior to My Beachy Side's launch in 2016, Ates founded Admiral Line, Inc., a successful international shipping company. She later sold it to DHL Worldwide and was named a Senior Executive Vice President. While at DHL, Gamze spearheaded the Emerging Markets for Global Customer Solutions Division, managing operations for 82 countries in the Middle East, Sub-Saharan Africa, and the former Soviet Union. In addition, Gamze was instrumental in DHL's Corporate Social Responsibility Program, where she worked with UNICEF and local NGOs. Ms. Ates counts among her long list of personal, professional and philanthropic achievements her work as the New York Editor of Turkish Vogue. Ms. Ates holds a bachelor of arts degree in Architecture from Dokuz Eylul University in Izmir, Turkey. She moved to the United States in 1989 and completed her MBA at Butler University in 1993. She lives in New York with her 13 year old son.
---
Piraye Yurttas Beim, PhD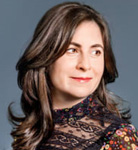 Dr. Piraye Yurttas Beim founded Celmatix in 2009 to empower women to be more proactive and informed about their fertility through better data, including genomics. She was on the front lines of the personalized medicine revolution during her doctoral work at Memorial Sloan Kettering Cancer Center, Weill Cornell (NYC) and was inspired to create the company after completing her postdoctoral embryology research training at the University of Cambridge (UK). Realizing how many of the successful, career-minded women in her network were making major, life-defining decisions around fertility based on age alone, she set out to bring personalized medicine to reproductive health. In addition to her scientific credentials, Dr. Beim has also been widely recognized as an emerging business leader. She is a Fellow of the second class of the Aspen Institute Health Innovators Fellowship program, a member of the Aspen Global Leadership Network, and was named a New York City Venture Fellow by the New York City Economic Development Corporation. She has also been named to Crain's 40 Under 40, Fortune's 15 Entrepreneurs Disrupting Your Industry, and TechCrunch's Top Female Founders. She lives in New York City with her husband and three children.
---
Michael S. Brodherson, MD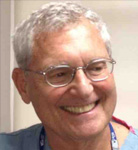 Michael Brodherson, M.D., has been practicing general Urology for over 35 years in New York City. He is highly committed to offering the most personalized service to his patients. This includes 24/7 availability in the office as well as by mobile phone. House calls can be arranged by special request. Dr. Brodherson is the former chairman of the Department of Urology at Lenox Hill Hospital and continues his affiliation with the hospital to this day. He is an expert in the treatment of frequent urination, prostate cancer, kidney stones, urinary tract infection, and vasectomies.
---
Kristy Curry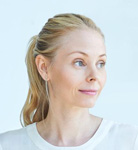 Kristy Curry is the founder and CEO of Flutter Health, the free app and community to serve the 176 million women globally with endometriosis. A disease she has had herself for 15 years. Kristy is also the co-founder of Faction Studio, an NYC-based mobile app development firm. She lives in Dumbo, Brooklyn with her husband Jason and identical twins sons Jack and Finn. Kristy graduated from the University of Wisconsin with a degree in Journalism.
---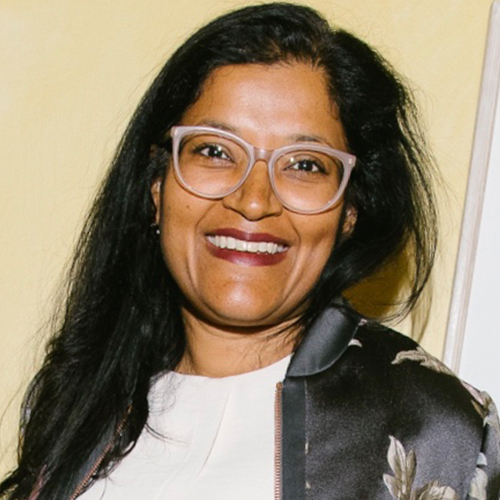 Subrata De is the executive producer and showrunner for VICE on HBO, the Emmy-award winning weekly series now in its sixth season. Before joining VICE, she was vice president, multi-platform newsgathering at ABC News and spent over 10 years in several senior positions at NBC News and at MSNBC.
Subrata is a six time Emmy winner, a recipient of the RFK Journalism Award, the Peabody, and a Gracie for Individual Achievement, among other recognitions.
She served as the Blossom Ball Co-Chair last year and is excited to be serving in this role again. Subrata has been a Board Member since 2016 and came to the Foundation as a patient of Dr. Seckin.
---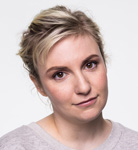 Lena Dunham is the creator and star of the critically acclaimed HBO series Girls, for which she also serves as executive producer, writer, and director. She has been nominated for eight Emmy Awards and has won two Golden Globes, including Best Actress for her work on Girls. In 2010, she won an Independent Spirit Award for Best First Screenplay for her feature "Tiny Furniture," which she also starred in and directed. In 2013, Dunham made history as the first female to win a DGA award in the Best TV Comedy Director category. In September 2015, Lena and her producing partner Jenni Konner launched LENNY LETTER, a feminist newsletter which features original editorial content focusing on politics, art and culture, style, health and wellness, sex and relationships (LennyLetter.com). An accomplished author, Dunham's book of personal essays, Not That Kind of Girl, was published by Random House in September 2014 and was a #1 NY Times best seller. She is also a frequent contributor to The New Yorker. Dunham graduated from Oberlin College in 2008.
Photo Credit HBO
---
Sandra Gelbard, MD - Chief Medical Officer, EndoFound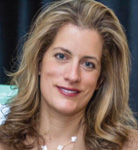 Sandra Gelbard, MD is the founder of Park Avenue Prevention and an internist who specializes in boutique medicine and the highest level of personalized medical care. The practices focus on disease prevention, cholesterol management, and customized vitamin supplementation.
---
Yaniv Larish, MD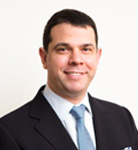 Yaniv Larish, M.D., is a urologist and surgeon treating women and men with a variety of urological conditions. His expertise is in treating complex kidney stones, enlarged prostates (BPH), incontinence, erectile dysfunction, infertility, and urological oncology (prostate, bladder, kidney, and adrenal cancers). He is an expert in general urology and is often consulted for second opinions.
---
Madeleine K. Rudin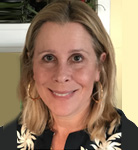 Madeleine K. Rudin is Executive Vice President of Rudin Management Company, one of the largest privately owned real estate companies in New York City. Madeleine is committed to the mission of Endometriosis Foundation of America and to the excellence of its initiatives and programs. Madeleine brings a wealth of knowledge and experience in the principles and practices of outstanding non-profit board governance to Endometriosis Foundation of America through her work on the boards of the Cooper Hewitt National Design Museum, the Greenwich Art Society, and the boards of her family's various foundations. Madeleine received her Bachelor of Arts degree in music from American University. She resides in West Palm Beach, Florida, and Greenwich, Connecticut, and has one son.
---
Elif Seckin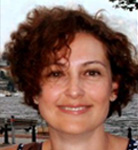 Elif Seckin holds a BS in Chemical Engineering from Bogazici University and is a graduate of Columbia University's Business School. Before obtaining her MBA, she worked as an industrial metal ore trader at Hemaeks International in Istanbul. She later founded Laserex International, an export company that traded electronic chips and components globally to companies such as Motorola, Intel, Nokia, Zenith, and Aselsan. She has worked as Director of Finance and Operations at Park East Gynecology & Surgery since 2000. She is in charge of contracts and negotiations with insurance companies and hospitals; business development, strategic marketing, and project management. In addition to her duties at Park East Gynecology, Elif is the treasurer of Endometriosis Foundation of America. She has been assisting with every aspect of the foundation's operations including finances and human resources since its inception.
Founders

Board of Directors

Gamze Ayberk Ates
Piraye Yurttas Beim, PhD
Michael S. Brodherson, MD **
Kristy Curry
Subrata De
Lena Dunham
Sandra Gelbard, MD **
Yaniv Larish, MD
Elif Seckin
Madeleine K. Rudin
Tamer Seckin, MD **




Former Board Members

Violet Bernardino*
Lisa Cirando
Susan Goldberg
Elizabeth Quadracci Harned
Jennifer M. Hieber*
Frances Regan*
Janet Rosel
Jinesha Siriwardana*
Duygu Yenidogan-Schmidt



* Founding Board Member
** Executive Committee




Scientific Advisory Council

Tamer Seckin, MD / Medical Director
Sandra Gelbard, MD / Chief Medical Officer
Mauricio Simões Abrão, MD
Karlene ChinQuee, MD
Noemie Elhadad, PhD
Asgi Fazleabas, PhD
Linda Griffith, PhD
Lone Hummelshoj
Donna Kesselman, MD
Pinar Kodaman, MD, PhD
Samuel Levin, MD
CY Liu, MD
Christine Metz, PhD
Camran Nezhat, MD
Ronald Primas, MD
David B. Redwine, MD
Harry Reich, MD - Honorary Medical Director Emeritus, and Senior Medical Advisor to EndoFound
William Rodgers, MD, PhD
Hugh Taylor, MD
Robert N. Taylor, MD, PhD
Bruce Yaffe, MD

Nurse Keynote Advisors/Speaker Panel

Donna Cardillo, RN, MA
Jennifer Grossman, RN
Vijaya Lakshmi, RN, MPH
Melanie Reyes, RN
Sharon Sperling-Silber, NP
Tracy Shaltis, RN, BSN
Wendy Winer, RN, BSN, CNOR, RNFA
Phyllis Yezzo, RN, MS, CPHQ, CNE