Piraye Yurttas Beim, PhD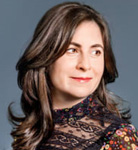 Dr. Piraye Yurttas Beim founded Celmatix in 2009 to empower women to be more proactive and informed about their fertility through better data, including genomics. She was on the front lines of the personalized medicine revolution during her doctoral work at Memorial Sloan Kettering Cancer Center, Weill Cornell (NYC) and was inspired to create the company after completing her postdoctoral embryology research training at the University of Cambridge (UK). Realizing how many of the successful, career-minded women in her network were making major, life-defining decisions around fertility based on age alone, she set out to bring personalized medicine to reproductive health. In addition to her scientific credentials, Dr. Beim has also been widely recognized as an emerging business leader. She is a Fellow of the second class of the Aspen Institute Health Innovators Fellowship program, a member of the Aspen Global Leadership Network, and was named a New York City Venture Fellow by the New York City Economic Development Corporation. She has also been named to Crain's 40 Under 40, Fortune's 15 Entrepreneurs Disrupting Your Industry, and TechCrunch's Top Female Founders. She lives in New York City with her husband and three children.
---
Michael S. Brodherson, MD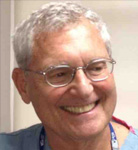 Michael Brodherson, M.D., has been practicing general Urology for over 35 years in New York City. He is highly committed to offering the most personalized service to his patients. This includes 24/7 availability in the office as well as by mobile phone. House calls can be arranged by special request. Dr. Brodherson is the former chairman of the Department of Urology at Lenox Hill Hospital and continues his affiliation with the hospital to this day. He is an expert in the treatment of frequent urination, prostate cancer, kidney stones, urinary tract infection, and vasectomies.
---
Kristy Curry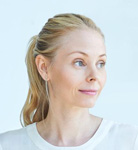 Kristy Curry is the founder and CEO of Flutter Health, the free app and community to serve the 176 million women globally with endometriosis. A disease she has had herself for 15 years. Kristy is also the co-founder of Faction Studio, an NYC-based mobile app development firm. She lives in Dumbo, Brooklyn with her husband Jason and identical twins sons Jack and Finn. Kristy graduated from the University of Wisconsin with a degree in Journalism.
---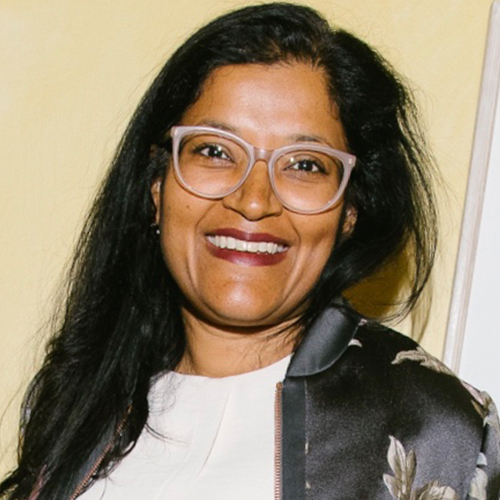 Subrata De is the executive producer and showrunner for VICE on HBO, the Emmy-award winning weekly series now in its sixth season. Before joining VICE, she was vice president, multi-platform newsgathering at ABC News and spent over 10 years in several senior positions at NBC News and at MSNBC.
Subrata is a six time Emmy winner, a recipient of the RFK Journalism Award, the Peabody, and a Gracie for Individual Achievement, among other recognitions.
She served as the Blossom Ball Co-Chair last year and is excited to be serving in this role again. Subrata has been a Board Member since 2016 and came to the Foundation as a patient of Dr. Seckin.
---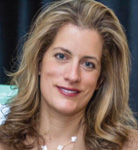 Sandra Gelbard, MD is the founder of Park Avenue Prevention and an internist who specializes in boutique medicine and the highest level of personalized medical care. The practices focus on disease prevention, cholesterol management, and customized vitamin supplementation.
---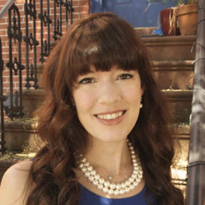 Dr. Goldstein is a gynecologic surgeon who completed her residency at Lenox Hill Hospital where she spent extensive time training with Dr. Tamer Seckin. Dr. Goldstein joined the Seckin Endometriosis Center in 2017 as an associate surgeon and as a fellow of endometriosis surgery. She also works hard to raise awareness about the need for support for endometriosis research. Dr. Goldstein herself is a Stage IV endometriosis patient, who received excision surgery after years of trying to find a diagnosis. Because of her journey with endometriosis, Dr. Goldstein has the unique ability to empathize and understand what her patients are experiencing and to help them through all aspects of care. In addition to precise laparoscopic excision surgery, it is her passion to promote wellness with an integrative approach for her patients.
---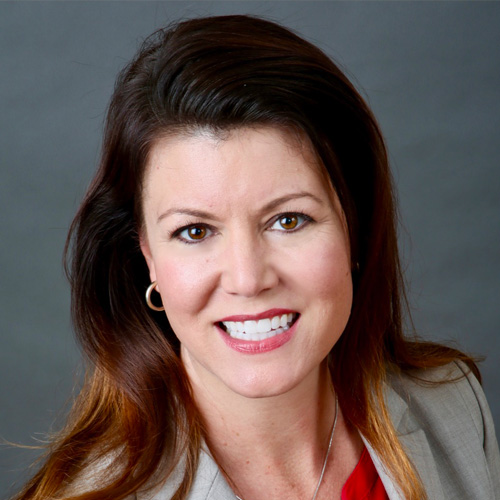 Tracey Haas is a family physician with over 15 years of experience working with underserved and vulnerable populations around the world. During this time, she found herself to be an endometriosis patient, undergoing several surgeries and 10 years of management before receiving definitive treatment. As a result of her own experience, Dr. Haas is committed to the Foundation's work in educating the medical community and raising awareness of the disease. Currently, she is a clinical instructor with University of Washington School of Medicine's WWAMI Program. She has served as Chief Medical Officer and Chief Medical Information Officer for Colorado's Medicaid Program in the Colorado Springs region, as well as co-founder of DocbookMD, a healthcare communication software company in Austin, Texas. She is originally from Texas, where she received her medical degree, as well as an MPH in Global Health, and completed her residency training in Portland, Maine. Dr. Haas currently resides in Laramie, Wyoming.
---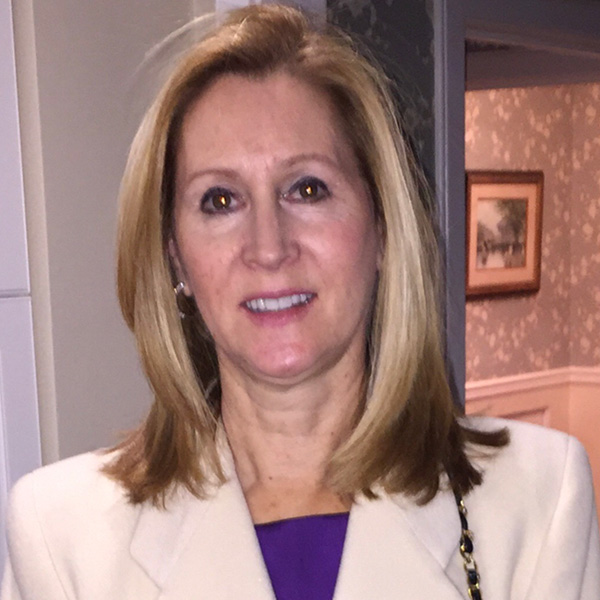 Jody Grobman has an extensive and unique background in nonprofits, philanthropy, and community work. Jody currently serves as South Shore Executive Chair of the United Jewish Appeal (UJA), a nonprofit that also honored her with the Community Leadership Award in 2015. Jody has played an essential role in the organization and success of several community events and fundraisers throughout the last ten years. Jody became involved with the Endometriosis Foundation of America after her daughter was diagnosed with Endometriosis in 2018. She is passionate about the foundation's mission to change the future landscape of this disease. Jody resides in Hewlett, NY, with her husband, who is also a dedicated philanthropist. Along with their daughter, the couple shares two sons.
---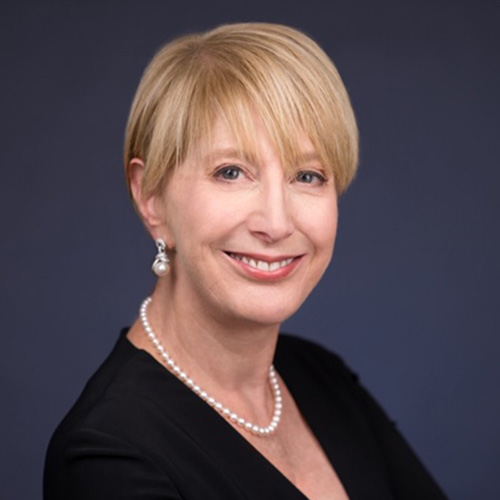 Donna Kesselman Raggio was in the fashion industry and worked as a Wall Street banker at J.P. Morgan before becoming a doctor at the age of 47. She attended medical school at State University of New York, interned at Lenox Hill Hospital, did a fellowship at Memorial Sloan-Kettering Cancer Center, and became a licensed acupuncturist at Harvard Medical School. Donna opened her own practice in New York City in 2001, specializing in pain management and palliative care, before retiring in 2015. She is a member of the American Pain Society, American Academy of Pain Medicine, American College of Physicians, and American Medical Association, and she has served as the Northeast Regional Co-Chair of MedShare and as Advisory Director of the Metropolitan Opera Board of Directors. Donna and her husband live in New York City and West Palm Beach, Florida.
---
Lawrence Livornese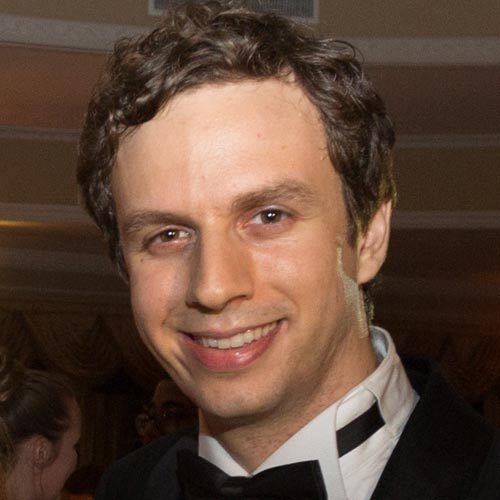 ---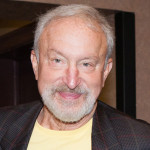 Harry Reich, MD, FACOG, FRCOG, FACS is known worldwide as a pioneer in the field of laparoscopic surgery having performed many firsts, including the first laparoscopic hysterectomy, the first pelvic lymphadenectomy for cancer, and the first excision of cul-de-sac endometriosis that included rectal resection. Dr. Reich has performed more than 4,000 gynecologic laparoscopy procedures and is internationally renowned for developing advanced laparoscopic techniques and for his many publications, presentations, textbooks and chapters, lectures and research. He is the co-editor of the Textbook of Laparoscopy, 3rd Edition, published in 1998.
---
Madeleine K. Rudin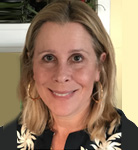 Madeleine K. Rudin is Executive Vice President of Rudin Management Company, one of the largest privately owned real estate companies in New York City. Madeleine is committed to the mission of Endometriosis Foundation of America and to the excellence of its initiatives and programs. Madeleine brings a wealth of knowledge and experience in the principles and practices of outstanding non-profit board governance to Endometriosis Foundation of America through her work on the boards of the Cooper Hewitt National Design Museum, the Greenwich Art Society, and the boards of her family's various foundations. Madeleine received her Bachelor of Arts degree in music from American University. She resides in West Palm Beach, Florida, and Greenwich, Connecticut, and has one son.
---
Elif Seckin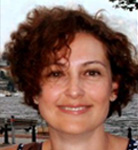 Elif Seckin holds a BS in Chemical Engineering from Bogazici University and is a graduate of Columbia University's Business School. Before obtaining her MBA, she worked as an industrial metal ore trader at Hemaeks International in Istanbul. She later founded Laserex International, an export company that traded electronic chips and components globally to companies such as Motorola, Intel, Nokia, Zenith, and Aselsan. She has worked as Director of Finance and Operations at Park East Gynecology & Surgery since 2000. She is in charge of contracts and negotiations with insurance companies and hospitals; business development, strategic marketing, and project management. In addition to her duties at Park East Gynecology, Elif is the treasurer of Endometriosis Foundation of America. She has been assisting with every aspect of the Foundation's operations including finances and human resources since its inception.
---
---