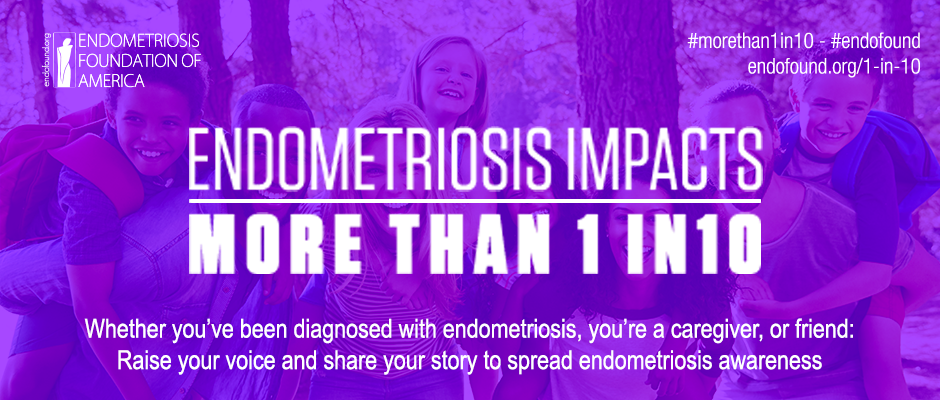 An estimated 1 in 10 women in the United States has endometriosis. Living with this disease can be extremely challenging for so many reasons, but the feelings of isolation and loneliness can feel particularly overwhelming. So this Endometriosis Awareness Month, we are asking you to show your solidarity; whether you've been diagnosed with endometriosis, you're supporting someone who has, or you're a caregiver or friend.
To take part in the #MoreThan1in10 campaign, we ask that you raise your voice by creating and sharing a video or a post on social media on how endometriosis has impacted your life, and make sure to hashtag #MoreThan1in10.
For each post, $25 will be donated to the Endometriosis Foundation of America by Executive Board Member Madeleine K. Rudin, so make sure to hashtag your post!
Once you've posted your story, please encourage your friends and family to post and ensure they hashtag their posts. Their story is important as well! Endometriosis impacts not only the "one" person but everyone! The more stories shared about this disease, the more awareness and education we can promote, and the more money raised to support endometriosis research, education, awareness, and advocacy.
Share the Impact (Tap and hold the below image to save and share)