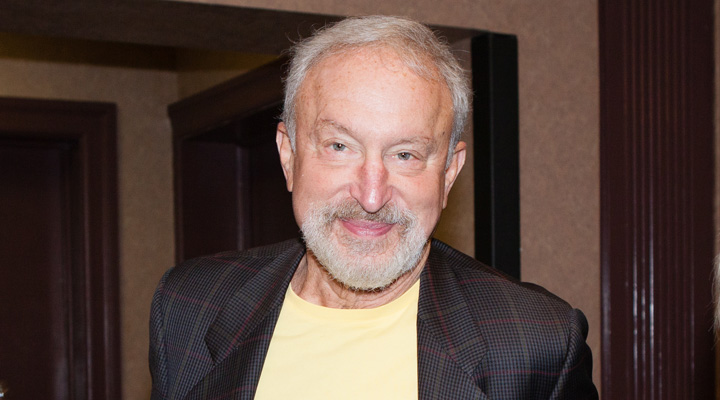 Introducing our brand-new advice columnist Dr. Harry Reich. If the name sounds familiar, it should; he's EndoFound's Honorary Medical Director Emeritus and Senior Medical Advisor. During his 30-year career as an OB-GYN specializing in endometriosis, Dr. Reich has performed 4,000 gynecologic laparoscopy procedures and taught scores of endometriosis specialists how to properly excise the disease, earning him the informal title "the father of endometriosis." Do you have a burning question for Harry? E-mail him at harry@endofound.org or visit EndoFound's official Instagram, Facebook or Twitter, tag us and ask a question with the hashtag #askharry, and you could see your answer featured here!
During my operating career, I never liked reading or writing about endometriosis. But I did like operating on it. That being said, I have agreed to answer questions and occasionally write a column about endometriosis on a bi-weekly basis for The Blossom.
My opinions will be based on my experiences, only.
First on my list is a response to a recent comment from The American College of Obstetricians and Gynecologists (ACOG), about the article: "Why Is It So Hard to Find an Endometriosis Specialist?" In it, I pointed out that there is a severe lack of proper endometriosis-related medical training and guidelines.
In a request for comment from The Blossom, ACOG EVP, and CEO, Dr. Hal Lawrence said: "Many patients with endometriosis can be treated hormonally, but not all women. Some women are going to need more aggressive hormonal or surgical treatment. Surgery should not be the first line of care because there are greater risks inherent to surgery."
I somewhat agree that surgery should not be the first line of care because there are greater risks inherent to surgery. But how can endometriosis be diagnosed without surgery? If the problem is endometriosis, in most cases, the patient will get much relief from its excision. A biopsy is necessary to make the diagnosis.
The problem has been and continues to be, about the labeling of a woman with pelvic pain as having endometriosis. In fact, most do not. They have retrograde menstruation, the products of which are seen at laparoscopy for pain diagnosis but, often, they are not biopsied. Ask women with a diagnosis of endometriosis to see the pathology report from their laparoscopy. Most do not have one. Endometriosis means endometriosis glands and stroma surrounded by fibromuscular tissue. A pathology lab needs to confirm that biopsy, not the naked eye scanning over retrograde menstruation.
@courtneycjo asks: Is anyone making progress on a way to measure disease progression non-laparoscopically?
The only way I know to measure the progression of endometriosis is by periodic rectovaginal examinations. A rectovaginal examination provides the examiner with a method of examining the whole pelvis. A pelvic examination means only one half of the pelvis is examined. The rectovaginal examination gives the examiner the ability to elevate the cervix and check out the uterosacral ligaments and rectum. It also gives the examiner a chance to find out where the patient hurts. All of this information is then used during the laparoscopic excision of endometriosis surgery. The surgeon should excise the areas where the patient hurts. Comparisons can then be made with future examinations. Often, there will be no pain indicating that there is no more endometriosis in those areas. In my experiences, the patient would often comment that the pain is gone immediately after the completion of the operation—while in the recovery room. If the rectovaginal examination is completely normal, rarely will significant endometriosis be found at laparoscopy. Adhesions from previous surgeries may, of course, still present a surgical problem.
Editor's note: The opinions, beliefs, and viewpoints expressed by Dr. Harry Reich in this column are solely his own and based on his experience.