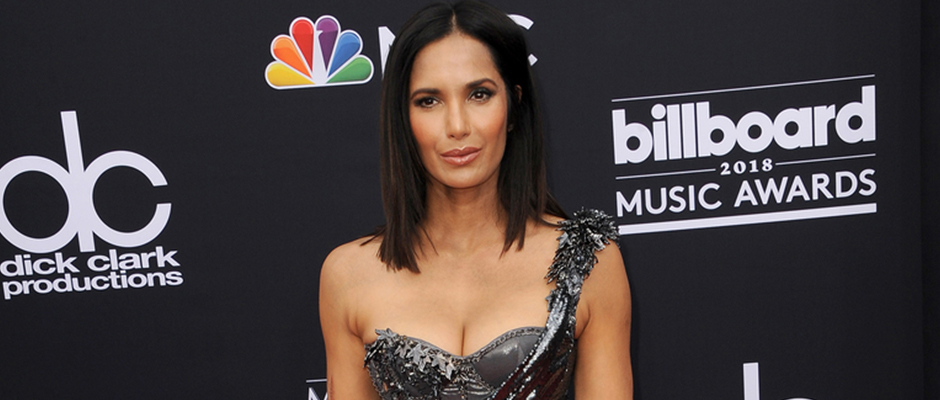 Padma Lakshmi would like to remind women everywhere that the fiercest fashion statement they can make this season is speaking up about their health— especially when it comes to endometriosis.
The author, model, actress, and TV host is now following in the footsteps of health care activist Barbara Bush, chef Christina Tosi and many other inspiring women by partnering with fun, fearless fashion brand, Veronica Beard and their #VBGIVESBACK campaign for a good cause. The philanthropic brand revolves around the concept of featuring one powerful woman and the charity of her choice each month.
During the month of September, $10 from every online order on VeronicaBeard.com will be donated to support The Endometriosis Foundation of America, and proceeds will go towards helping the estimated 200 million women worldwide who are affected by this relentless disease.
Lakshmi, 48, the style icon and co-founder of The Endometriosis Foundation of America suffered in silence for more than two decades with severe cramps, spasms, headaches, numbness in one leg and nausea before finally getting diagnosed with endometriosis at age 36.
"Once I was on the other side of the surgeries and saw what the world was like for normal, healthy women, I couldn't believe I had gone on suffering for so long," says Lakshmi, who has been battling the illness since age 13. "We still live in a world where conversations about menstruation are taboo, openly discussing one's period and related pain is frowned upon. This has led to a culture of shame regarding a completely normal bodily function."
Lakshmi, 48, now cites starting EndoFound with Dr. Tamer Seckin, M.D., as one of her most meaningful undertakings. "I don't want the next generations of women to suffer in silence like I did for years," says Lakshmi regarding EndoFound, which strives to increase disease recognition, provide advocacy, facilitate expert surgical training and fund landmark endometriosis research. "Educate yourself quickly and thoroughly. You must become an expert of your own health. You have the right to question authority and seek second and third opinions. You need to understand what the side effects of certain hormone therapies are. Remember, only you can make health decisions that are right for you and your well-being."
Founded by two vivacious women named Veronica who are sisters-in-law married to Beard brothers, Veronica Beard's designs are coveted by actresses Amanda Seyfried, Demi Lovato, and Priyanka Chopra and even the Duchess of Sussex herself, Meghan Markle.
Launched in 2010, the well-curated line, which mixes East Coast prep with West Coast bohemian charm, is all about combining cool statement pieces such as fitted black blazers and jeans with classic American silhouettes and trendsetting footwear.
Lakshmi has also handpicked some of her favorite pieces from Veronica Beard to level up everyone's fashion game this fall. The little black Cutler Dress, rust-hued Beverly Skinny Flares, metallic striped Daphne Dress and Indy Leather Leggings are among her stylish selections.
"I would like to empower women all over the world to speak up for their own health," says Lakshmi about the collab.
Visit VeronicaBeard.com to start shopping for a good cause today!