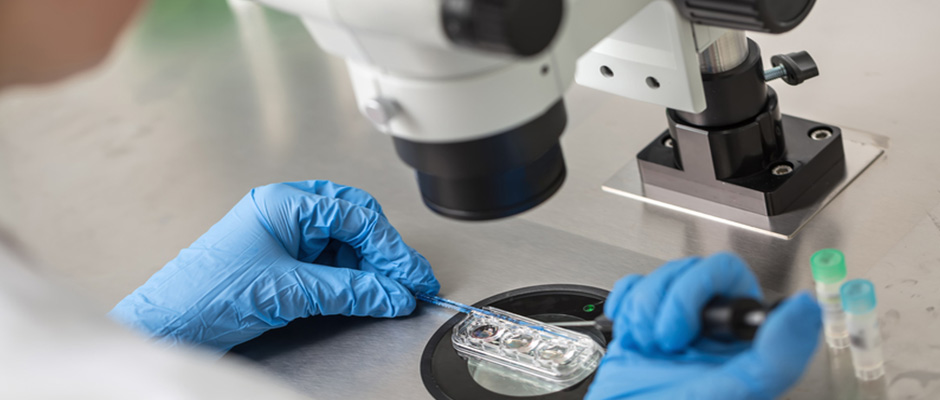 Women who have endometriosis can increase their chances at conceiving with in vitro fertilization (IVF). But the process can be bank-breaking with an average IVF round costing between $10,000-$15,000.
Which is why Dr. Mark Surrey, co-founder and medical director of the Southern California Reproductive Center, says endo women who choose to do IVF need to be stringent in selecting the right fertility clinic, particularly one where genetic testing is part of procedure—or the results can be exponentially more costly.
"You shouldn't be doing round after round of IVF," says Surrey. "If [doctor's] are doing round after round and they don't know the quality of their [patient's] embryos because they're not genetically testing them, then they should be." Surrey says that rings especially true when the patient is an endo woman who is 35 and older.
Preimplantation genetic screening, or PGS, weeds out embryos with chromosomal abnormalities. Studies show that such tests can lead to a decrease in miscarriage rates.
RELATED: Your Doctor Diagnosed You With Infertility, Now What?
"A significant percentage of the eggs and embryos [these women] produce are going to be aneuploid. They're going to be genetically abnormal, which is the reason why fertility declines as we age. What we advocate for these people are to be more proactive in regard to identifying and preserving genetically-normal eggs and embryos."
Surrey says that as part of his practice, genetically-sound eggs and embryos are are often cryo-preserved, especially if a woman is not ready to start a family yet, perhaps, because she needs surgical treatment for endometriosis.
"Then, they can take their time, and they can do whatever therapies are appropriate for them in regard to surgeries, or medications. But they'll have embryos put aside for when they're ready to conceive."
If a woman is ready to begin the embryo transfer process, Surrey says he practices and recommends doctors do so only after "an adequate evalation of a woman's uterus."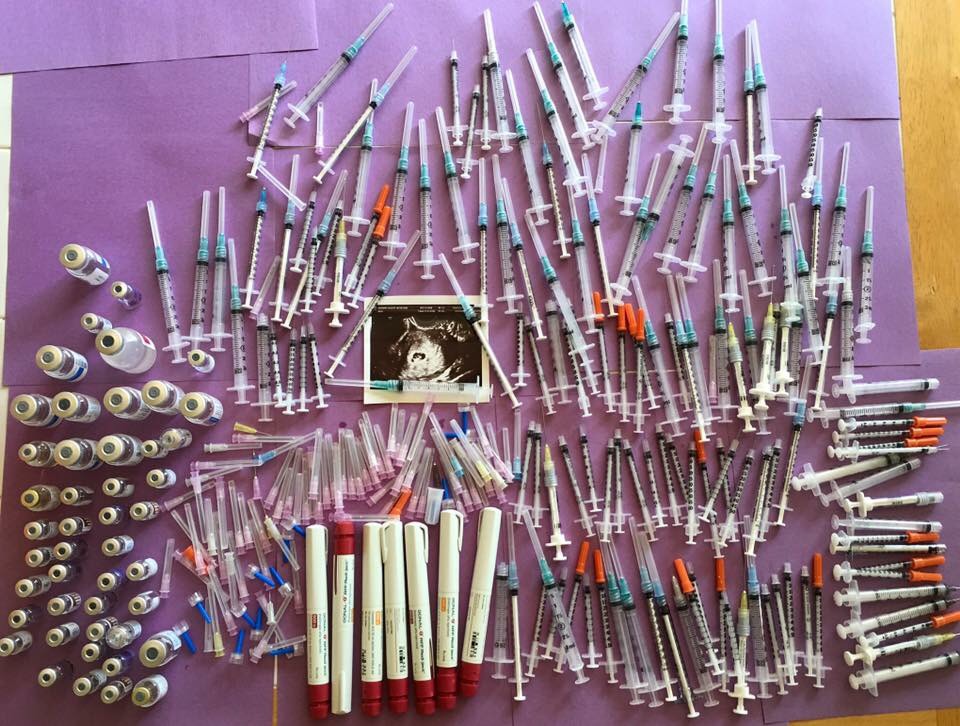 Above: All of the hormone treatments Felicity Shamira Graham endured while doctors failed to genetically test her embryos. "I wouldn't wish this on my worst enemy," she says. She welcomed her son, Gideon, in August, after three years of fertility treatments.
Surrey's advice is one that Michigan-native Felicity Shamira Graham wishes she had been given when she started the IVF process. The 31-year-old was diagnosed with Stage IV Endometriosis in 2010. To date, she and her husband, a marine officer, say they visited eight fertility clinics in all and are still in $70,000 in debt because of endless rounds of IVF. "We lost everything trying to make it happen," says Graham. "We moved back in with my father." Doctors, she recalls, didn't discuss genetically-testing her embryos until "the very end," she says. "By then, I had spent $55,000." She says a particularly heart-wrenching moment came when she miscarried identical twin girls. The genetic tests, "would have saved a lot of heartache. I wouldn't wish this on my worst enemy." Thankfully, she eventually welcomed a son Gideon, now 9 months.
Jenny Lam-Jolley, 40, also says she had the misfortune of trusting the wrong fertility doctors. She says she spent $36,000 on three IVF rounds at two different NYC fertility clinics. Although, she says, genetic testing was done on her embryos, doctors missed a crucial step: Lam-Jolley, then 37, says no pelvic ultrasound was ever performed during the process as they stimulated her ovaries again and again with hormones. As a result, her growing endometrioma went undiscovered. She eventually went on to have a fertility-restoring endometriosis excision surgery in April and would later learn she had Stage IV Endometriosis. She lost an ovary and a falloptian tube in the process.
"I'm angry," says Lam-Jolley. "Because I feel like they should have known that there's this cyst there. I would have done [surgery] three, four years ago." She says she has since given up on trying for a family.
Editor's note: Felicity Shamira Graham says she has started a GoFundMe to off-set her IVF-related debt. If you would like to contribute, you can click here.