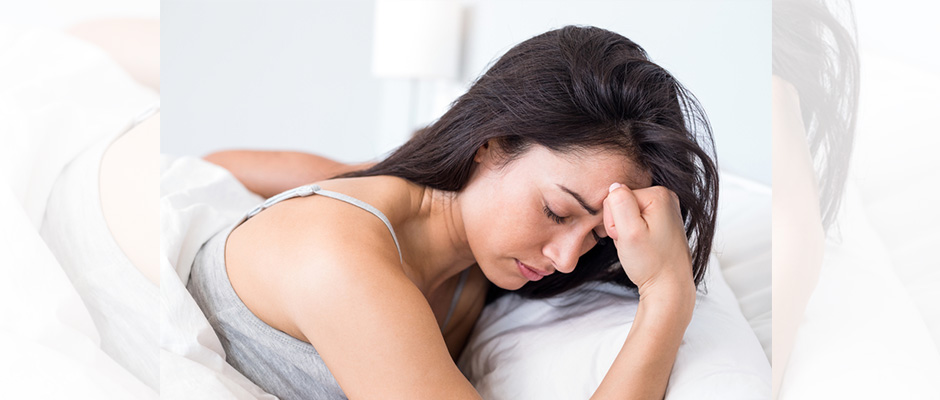 Several research studies exist on endometriosis and the negative impact it can have on psychological health. One, a September 2017 study published in Human Reproduction, found that "self-esteem, body esteem, emotional self-efficacy, and relationship issues" often hinder endo women.
Tara Langdale can relate. She says her endometriosis journey began at age 11 when she had exploratory surgery for extreme abdominal pain. Although she lost a fallopian tube and an ovary at that tender age, it wasn't until she turned 18 that she was officially diagnosed.
Ever since then, Langdale says, she has often felt stressed and exhausted from the chronic nature of the disease. "I was in so much pain on a daily basis; I had to learn to adapt to it. My life started to revolve around how I felt," recalls Langdale, 33, a president of VuVatech LLC in Sarasota, Fla.
"Having a chronic condition triggers all kinds of vulnerable feelings in women," agrees Dr. Lucille Keenan, a Raleigh-based licensed psychologist who works with women who have endometriosis.
"Endometriosis affects our reproductive organs, our most private and intimate parts. It's easy to let stress and emotions take over when dealing with endo," she says.
Keenan says she offers her endo patients a three-step process to help them identify and manage their stressors before they feel like they may unravel.
Step One: Recognize
When a woman has endometriosis, feelings of being "broken" are common, says Keenan. "As a psychologist, it's my job to help women with endo slow down and focus on what's going on inside when they feel stressed." She says women with endometriosis often react to their stressors in one of three ways: freezing, fleeing or fighting. In freezing, "Some women pull the covers up over their heads, call in sick, and might zone out with technology." Others, she says she often finds, flee. "They run away by avoiding their diagnosis and health issues." As the pain and stress reaches a fever pitch, loved ones may feel the strain. "Some women become irritable, defensive, and argue with family or significant others," says Keenan.
When any of these scenarios play out, Keenan suggests women with endo consider these questions: Do I feel overwhelmed, jittery, or chaotic? Do I have trouble sleeping? Am I procrastinating or not doing my best work? When was the last time I took five minutes to slow down and breathe?
If you don't know the answers to these questions, says Keenan, "it's time to make some changes."
RELATED: When Endo Strikes Mental Health Days Are My Savior
"What you're dealing with is valid and real. Tune in and listen to your feelings. Feelings tell you what you need at any given moment."
Step Two: Strategize
Rather than keep a lid on feelings, Keenan suggests women with endometriosis deal with their most basic needs first when they feel stressed.
"Some women were raised to believe their needs do not matter," says Keenan. "Learning to recognize what is working in life, and what is not, is a great place to start."
Keenan says it can be challenging to attend to your needs if you've never listened to your innermost emotions. "Take some time to notice your feelings and not judge them. Make a list of all your competing needs in the moment. Later, you can decide what's actually important for you," she advises.
Step Three: Prioritize
When endometriosis gets too overwhelming, Keenan says it's time to put pen to paper.
"Write your list of needs in a journal. What's in your highest interests right now? Which issues should you address this week? What's best for your health next month? This year? Also, lean on your closest friends; you don't have to do this alone," she says.
Langdale says it took some time, but she's finally putting herself first after receiving tone-deaf advice. "One doctor told me to drink wine and take pain medication before sex," she recalls. "So many thoughts weighed on my mind about marriage and intimacy and what might happen if I couldn't have intercourse." Now, she says she feels empowered after increasing her self-awareness of her endo.
"Instead of feeling panic, take small steps forward, which was major progress for me."