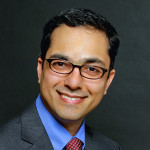 Dr Khazali is an endometriosis surgeon based in London and Surrey, England. He leads the busiest tertiary referral endometriosis centre in the UK at St. Peter's Hospital and has focused his practice, both private and NHS, almost exclusively on advanced endometriosis surgery. Dr. Khazali has a particular interest in gastrointestinal and urinary tract endometriosis excision and in Neuropelveology.
Shaheen is the Honorary secretary of the British society for Gynaecological Endoscopy (BSGE). During his 10 years on the BSGE council, he founded the newsletter of the BSGE, rebuilt its website and established its video library. He is also the Honorary secretary of the International Society of Neuropelveology (ISON) and an Honorary senior lecturer at Royal Holloway, University of London.
Disclaimer: The opinions shared by each of our panelists and speakers belong to each of them respectively and may not accurately reflect the beliefs of the EndoFound organization as a whole.
Please register (free registration) to receive the password to access the presentations.