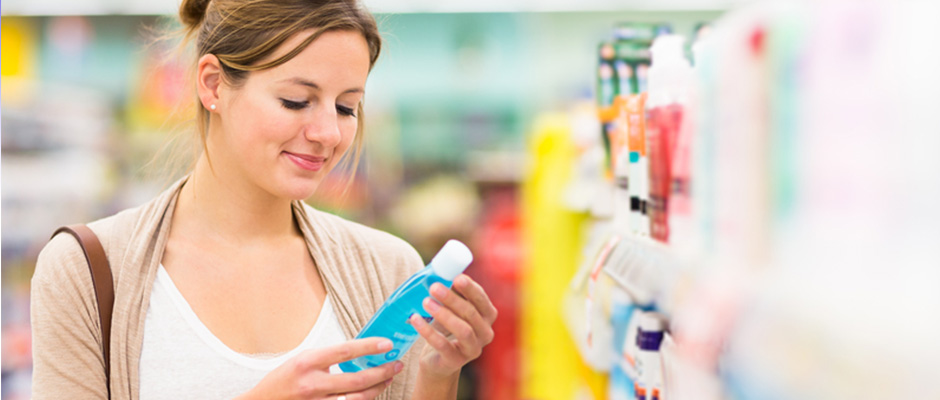 Truth: all beauty products aren't created equal.
Just ask Dr. Shivani Gupta, author of The Conscious Pregnancy, founder of supplement line Fusionary Formulas and Ayurveda expert.
"So often, products touted as 'organic' or 'non-toxic' are simply none of those things," Gupta said. "It takes a very discerning customer to flip over products and really look at the labels. From our body wash and deodorant to moisturizers and other products we are putting on our bodies, we're either creating a chemical storm or doing the opposite by putting clean, non-toxic products on our skin, which is the largest organ of the human body."
For women with endometriosis, Gupta recommends a holistic approach. "Since endometriosis is an inflammation-based disease, the body must be approached holistically and treated with extra care. In Ayurveda, we encourage a daily ritual of Ayurvedic massage known as 'abhyanga.' Applying food-grade sesame oils head to toe can promote longevity and ward off stress and relax the body, in turn, taking oneself out of fight-or-flight mode, which is especially important for women with endo. This relaxing ritual can encourage bodily functions like digestion to get back on track. It's wonderful for overall well-being."
Gupta recommends downloading an app called Think Dirty to help determine which products are the healthiest choices for your body and skin. "It's a wonderful tool," Gupta added. "You just scan the barcode of your toothpaste, deodorant, moisturizer or whatever beauty or hygiene product you're inquiring about, and you can see how clean or dirty it is for your skin."
According to the Gupta, products that scan in between zero to three are considered as not containing ingredients with potential health consequences. Products scanning in between four to seven have potentially moderate negative longterm health effects and products scoring eight through 10 have ingredients with potentially severe negative longterm health effects, and, adds Gupta, can be carcinogenic.
How did my own beauty regimen measure up? I was happy to learn that my Elate Clean Cosmetics Vivacious Sheer Lipstick and Dr. Bronner's Lavender Pure Castile Soap scanned in at zero, but I was shocked to find my drugstore deodorant was an epic fail.
What does Gupta use?
"My go-to skin care line is currently Source Vital Apothecary, which is a natural skin and body line. The products are formulated from completely natural botanicals and essential oils. I also like Sun Food, which is a very clean line."
Gupta also recommends steering clear of products containing parabens, BPAs, dioxins, and phthalates, which are known endocrine disruptors.
"Endocrine disruptors are a real problem especially as they add up," Gupta says, adding that the chemicals are linked to cancer and infertility and can block the role of the body's natural hormones. "With skin care especially, we don't realize how we're getting bombarded."
What's inside your beauty products are just as important as the container they come in.
Ryan Muni, who is Chief Scientific Officer of Genetic Technological Innovations with locations in Irvine, Calif., and Phoenix also emphasized how the packaging of beauty products can also be a red flag for women with endometriosis. "Products stored in certain plastics instead of glass can have harmful chemicals that can increase the incidence of endometriosis. They can leach into the products," Muni said. "Polystyrene is a plastic that a lot of companies substitute that causes plastic to leach into solutions."
For additional resources on how to see how clean your beauty products are, you can also try this beauty product search engine: https://www.ewg.org/skindeep