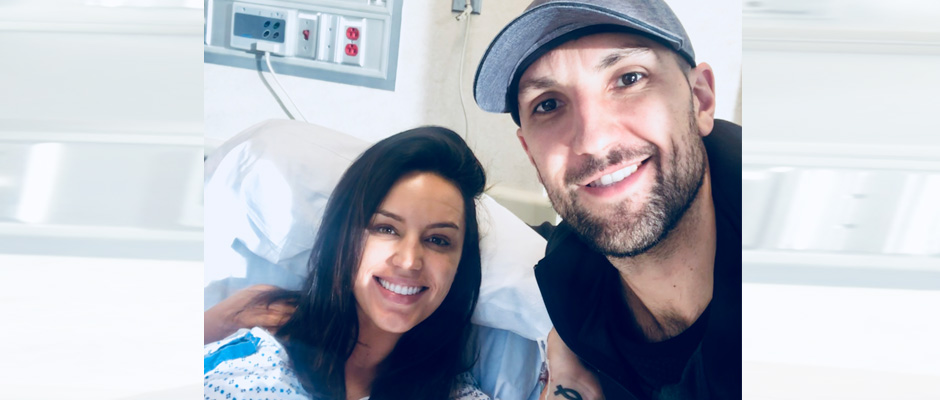 Kari Klinkenborg Anderson has a life many could only dream of. The stunning 6-foot-tall former model and actress recently wed Houston Rockets forward Ryan Anderson, and he whisked her away on a two-part honeymoon to Bora Bora and New Zealand. When Anderson isn't splitting her time between their Houston and Hermosa Beach, Calif., homes, she often travels with Ryan as he crisscrosses the nation for away games.
But as fun as that basketball-wife-idyll may sound, Anderson reveals she's only recently begun to enjoy it, because, for years, she suffered at the hands of doctors who failed to diagnose her endometriosis.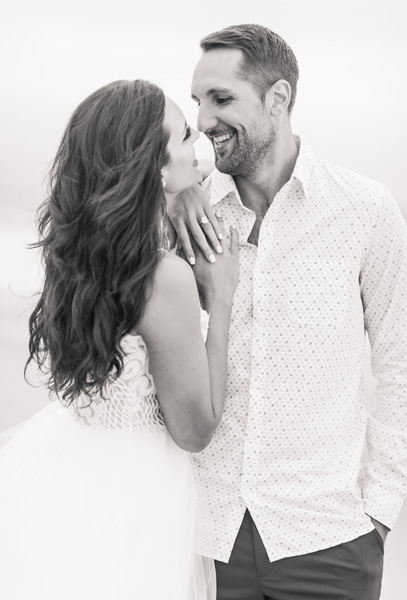 "I got my period a day after my 14th birthday, and within two months of that, I was in and out of the doctors, trying to figure out what was wrong with me," she tells The Blossom exclusively. "My mom had always had bad periods, and so I figured it was normal to feel like I was giving birth every time I had my period."
One day after a high school volleyball practice, "I ended up in the ER. I was having really bad pain, and it was terrifying. I hadn't been to the gynecologist yet, and they came in and did all of this gynecological stuff." A few days later, Anderson followed up on that ER nightmare with her first OB-GYN appointment. "She didn't even mention endometriosis; she saw cysts, and so she put me on birth control."
Anderson, now 32, says she remained on the pill for nearly 17 years while pursuing a career that included appearing in ads for Athleta and Miller Lite and even snagging a guest spot alongside Ashton Kutcher in Two and a Half Men.
When she turned 30, she says she decided to "give the pill a break," and the crippling periods of the past all came racing back. Within a few weeks of stopping, "I was completely miserable. It took me getting off birth control to realize, 'Oh my gosh I'm sick. There's actually something wrong with me.'" As her endo raged on unchecked, more symptoms surfaced, she recalls, like nerve pain, stomach pain, bowel, and bladder issues. "I felt like I had to pee every 10 minutes."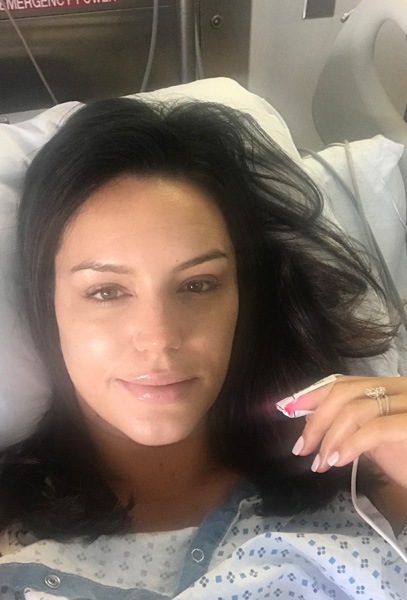 Desperate for answers, Anderson says she went on countless doctors appointments to OB-GYNs, a primary care physician, a gastroenterologist and even a neurologist, who, Anderson says, mentioned Multiple Sclerosis and suggested chemotherapy, "even before the results of my spinal tap came back." Finally, upon returning to her OB-GYN, something clicked. During an initial visit, she mentioned her mother's bad periods and her sister's difficulty to conceive. "We're sitting in his office, and he tells me, 'You know what, I don't know why I didn't think of this sooner, I think you might have endometriosis.'" Soon after, that doctor would perform her ablation surgery (a surgical method, not recommended by The Endometriosis Foundation of America, in which lasers are used to remove superficial endometriosis lesions), but to no avail. "I had surgery in May 2015, and by July I was feeling worse than before the surgery."
Finally, a Slam Dunk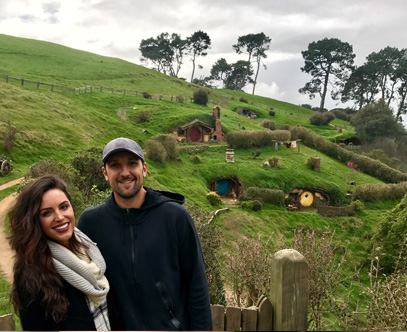 In early 2016, Anderson says she met her Houston Rockets player-beau, 29, while living in LA, and after a yearlong courtship, he popped the question during a romantic getaway to Punta Mita, Mexico. Pre-wedding, she began an anti-inflammatory diet to help off-set endo symptoms. It worked: the duo wed on Aug. 6 in Steamboat Springs, Colo. and the day went off without a hitch. But the honeymoon didn't. A pre-take-off airport binge of "fried food and gluten" caught up to her in New Zealand where she remembers having the mother of all endo flairs.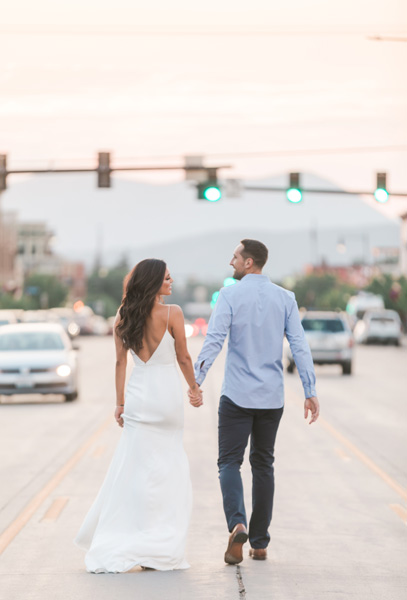 "We're on a drive on this 4,000-acre farm, and there's just sheep everywhere, and it's just us, and I'm like, I want to be wrapped around my toilet in a fetal position." After they returned home, Anderson hopped on her computer searching for answers and came across a TED Talk about endometriosis. That led her to find an endometriosis excision specialist in NYC.
"I had surgery last October. I woke up, and Ryan and the doctor were standing at my bedside, and Ryan goes, 'Babe, you had 31 [endometriosis] lesions removed! The endo was all over my bowels and bladder." Anderson says she's feeling much better and has been hard at work on her lifestyle and fitness blog. But she plans to start working on an even bigger project: starting a family with Anderson. "We've said that whatever God wants us to have, that's what we'll have—and when it happens, it happens!"
Photo Credit: Valerie Darling