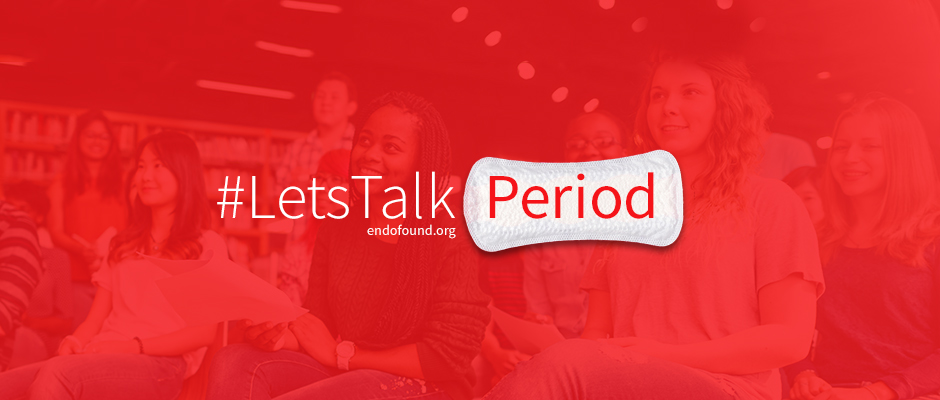 Governor Andrew Cuomo Makes NY a Trailblazer with New Endometriosis Law
New York, NY, November 27, 2019 – Over 200 million women have endometriosis, a disease that is a leading cause of female infertility. Today the Endometriosis Foundation of America (endofound.org) announced that its two-year advocacy initiative with NYS elected officials calling for materials on endometriosis be available to school districts and medical professionals across the state was signed into law by Governor Andrew Cuomo.
"This is a revolutionary law for women's healthcare. Thank you, Senator Sue Serino and Assemblymember Linda Rosenthal, for introducing this landmark bill in 2018 and thank you, Senator Monica Martinez, for taking up the charge in 2019. With education and awareness comes early detection, which is the first step towards treatment. Your dedication to this cause will have an unparalleled impact on endometriosis patients and help them get the treatment they deserve. I am certain that this legislation will impact millions of young women's lives, save them from years of pain, and change the course of women's history," said Tamer Seckin, MD., who founded EndoFound in 2009 with Padma Lakshmi.
"So thankful that Gov. Cuomo signed the endometriosis bill that provides educational materials on menstrual issues to schools & medical offices. I'm hopeful that young women will no longer have to suffer in silence, as I did," said Padma Lakshmi, host and an executive producer of Bravo's Emmy award-winning Top Chef.
The historic legislation championed by a bipartisan group of lawmakers was introduced in 2018 by Senator Sue Serino (R) and Assemblymember Linda B. Rosenthal (D) and reintroduced this year with Senator Monica Martinez (D) joining the cause and was passed unanimously in both the NYS Senate and Assembly this spring.
"I am proud to have sponsored this legislation, and I am hopeful this will promote conversations regarding these issues and empower young women with the education they need in order to take proactive steps to positive menstrual health," said NYS Senator Monica R. Martinez in a joint press release issued with Rosenthal and Serino. "Many women are unaware of endometriosis, and the lack of awareness often results in the patient's prolonged suffering and misdiagnosis. I want to thank Senator Sue Serino and Assemblymember Rosenthal for their partnership and long endured fight to bring this important issue to light."
Senator Sue Serino said, "Since introducing this legislation, I have heard from countless women who spent years suffering in silence while unknowingly dealing with the devastating side effects of menstrual disorders like endometriosis. This new law has the potential to help reverse the statistics that make endometriosis the leading cause of infertility among women by giving them the tools they need to seek help sooner. This legislation can truly be life-changing for so many women and I am grateful to my partners in the legislature, Senator Monica Martinez and Assemblymember Linda Rosenthal, for helping to get this bill over the finish line, and I thank the Governor for recognizing the importance of this legislation and signing it into law."
"As a result of the stigma that continues to shroud periods, millions needlessly suffer in silence for years with undiagnosed menstrual disorders. Information is power, and this legislation will help empower young people to understand their bodies and demand treatment. It will also help to smash the stigma by fostering discussion in the classroom," said Assemblymember Linda B. Rosenthal (D/WF- Manhattan). "We cannot break down barriers if we do not talk about menstruation and menstrual disorders and signing this new legislation into law will help push the conversation around periods to the fore in schools statewide," she said.
The new law amends New York State's Public health law and directs the commissioners of health and education to make materials on menstrual health, including endometriosis, available to school districts and medical practitioners statewide, empowering young women with information that will directly impact their overall health.
The bill's sponsors met last year with representatives from EndoFound who presented the educational materials from the ENPOWR (Endometriosis: Promoting Outreach and Wide Recognition) Project, a community-based endometriosis program that promotes awareness and encourages young women to seek treatment. The program has successfully educated over 30,000 students in a successful pilot program in New York City and has trained students in 20 states and six countries. EndoFound will be working closely with NYS officials to create the materials.
Margaret Cianci, Executive Director of EndoFound said, "We are proud to be a part of this historic event - and our goal is to advocate for similar legislation in the other 49 states so that young girls (and boys) can recognize the disease earlier, and get the treatment they need earlier, without being misdiagnosed, misunderstood and mistreated for years."
EndoFound applauds the women who have used their platforms to courageously share their journey with endometriosis to create a national dialogue about the disease.
"Today, women with endometriosis can celebrate a monumental step towards progress! Thank you, Governor Cuomo, for recognizing the importance of early education of signs and symptoms of endometriosis. This law will help young women from suffering in silence longer than they must. Now they can be empowered with knowledge so they can advocate for themselves, and seek proper treatment as soon as possible," said Diana Falzone, a prominent journalist who in fighting for the passage of this legislation shared her own story of living with endometriosis in an Oped for Buzzfeed earlier this year.
"This law is a watershed moment for the women's health movement. It will disseminate the information necessary to protect our youth from the suffering that many of us have endured privately for decades. Endometriosis is an epidemic in our country that engulfs all aspects of one's life—personally, professionally, physically, mentally, in addition to inhibiting fertility. This law will finally provide awareness for early detection, diagnosis, and treatment. Thank you to New York State for taking the first step and setting the standard," said Molly Qerim Rose TV Host of ESPN's First Take.
Dr. Piraye Yurttas Beim, Ph.D., founder of Celmatix, a next-generation women's health company, said, "Endometriosis is a debilitating disease that can take on average, ten years to diagnose. Education and awareness are critical components in shortening this painful ten-year span that too many girls and women experience. The signing of this bill will drive that education and awareness forward, changing the lives of generations of young women. We applaud Governor Cuomo and his team for supporting such an important piece of legislation and the permanent impact it will make on the future of reproductive health."
Related Articles: