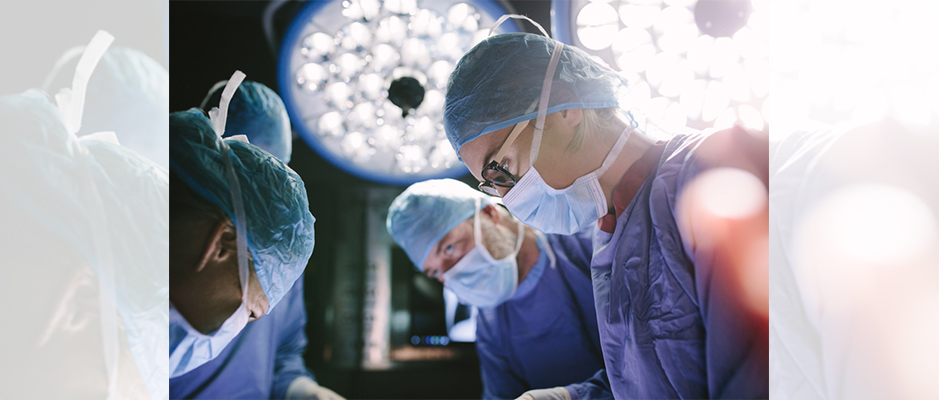 Do you have a burning question for EndoFound's Honorary Medical Director Emeritus and Senior Medical Advisor, Dr.Harry Reich? E-mail him at harry@endofound.org or visit EndoFound's official Instagram, Facebook or Twitter, tag us and ask a question with the hashtag #askharry, and you could see your answer featured here!
At a medical meeting last week in Lima, Peru, I had the opportunity to hear my friend, Professor Charles Chapron from Paris speak about his approach to endometriosis in his home country.
To me, it made much sense although it differs from the way I think. But, remember, I have not practiced for the past 15 years. When I did, I depended mainly on the rectovaginal exam—where one finger is inserted into the vagina and another into the rectum during an examination to clue in on possible locations of endometriosis—for diagnosis and the localization of disease.
Chapron suggests that in most cases today, endometriosis can be diagnosed without laparoscopy, using ultrasound, CAT scan, and MRI's. If these tests suggest endometriosis, the patient is treated with medical therapy, usually oral contraceptives until she desires to get pregnant. If and when the desire to get pregnant occurs, Assisted Reproductive Technology (ART) is used: IVF.
RELATED: Is IVF Safe for Women With Endometriosis?
Remember that the cost of IVF outside the United States is much less. Medical treatment is again used after the pregnancy or pregnancies. At some point in time, possibly when pelvic pain becomes severe, Chapron says, "complete appropriate unique surgery" is done. This approach is an attempt to limit surgery to one operation in a lifetime.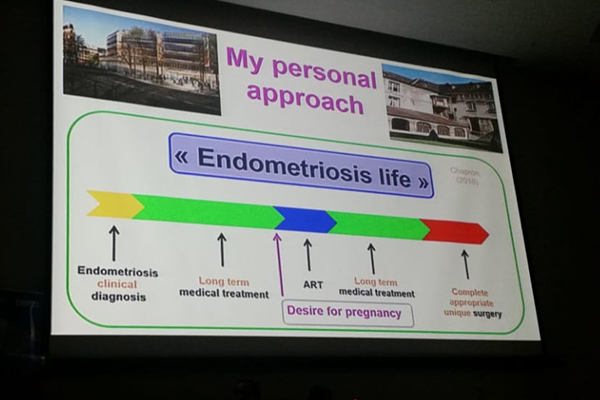 RELATED: Endometriosis Is Present at Birth
I would like to suggest a modification of this approach.
I suggest using oral contraceptives during adolescence if endometriosis is suspected. This is because of the difficulty in identifying and excising endometriosis during the early years before it has had time to develop surrounding fibrosis, or scar tissue, from chronic inflammation. I believe if and when the patient desires pregnancy, laparoscopy for both diagnosis and treatment should be done.
I believe it is important to avoid surgeons who do not have the ability to excise the endometriosis completely. Following childbirth and family building, if pain becomes an issue, consider a laparoscopic excision procedure and possibly hysterectomy.
So, I differ from Charles by considering two excision laparoscopies in a lifetime instead of one. And I still believe that the best pre-surgical test for pelvic endometriosis is a rectovaginal examination.
@ipsitamazumdar asks: I have Stage IV Endometriosis and had a laparoscopic surgery done two years ago to remove endometrial lesions. How effective do you think the surgery is to prevent the regrowth. Does it cure it permanently? I have been taking the medicine Endoreg for the past two years. Though I have not had much side effects, do you think this medicine is harmful in the long run?
Laparoscopic surgery is very much dependent on the surgical skills of the surgeon.
You ask how effective do you think the surgery is to prevent regrowth? Again it is impossible for me to answer that, not knowing who the surgeon is and without my reviewing the videotape and pathology of the operation. Let me emphasize that in most cases what is removed will not come back. When surgeons talk about it coming back, they usually mean that it was not removed. We call this persistent disease and not recurrent disease. Cure implies no disease, persistent or recurrent. It is possible but rare!
Most medications for endometriosis are hormonal and reduce your normal bodily secretion of hormones. Long-term studies have not shown them to be harmful. I am not familiar with the medication called Endoreg.
Editor's note: The opinions, beliefs, and viewpoints expressed by Dr. Harry Reich in this column are solely his own and based on his experience.