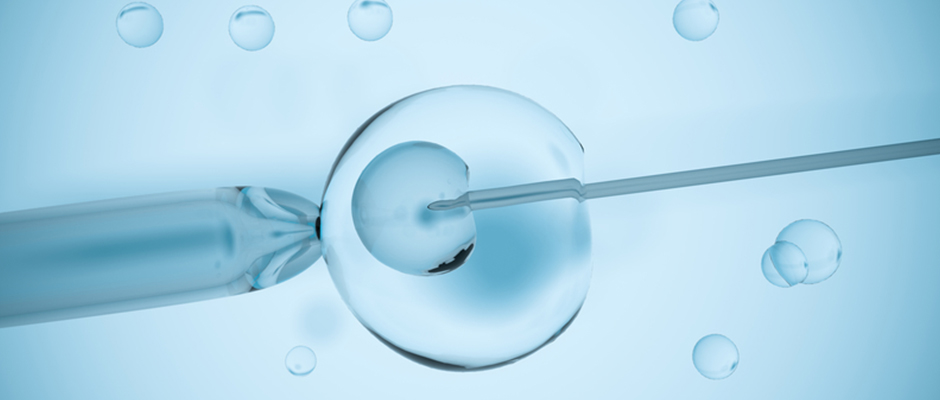 Endometriosis is the leading cause of infertility in women, a fact that drives many to pursue in-vitro fertilization. However, some endo women who have undergone IVF suggest the procedure could be a double-edged sword. Although it increases the odds that an endo woman can successfully conceive, carry and deliver a healthy bouncing baby, three endo women interviewed by The Blossom believe IVF-assisted conception can come at a serious cost: good health.
Not long after getting married, Abbe Kopra received the disappointing news that she would not be able to conceive naturally. But at 33, healthy and with no history of fertility problems beyond painful periods, her doctors promised that with IVF her chances of having a dream baby were still within reach.
Unfortunately for Kopra, the procedure did not go as smoothly as hoped. Following IVF, Kopra's endometriosis spiraled out of control. She experienced several lung collapses and nearly lost her kidney. She says she will soon undergo a total hysterectomy, her choice in an effort to thwart further disease progression. While doctors aren't entirely sure why Kopra's endometriosis suddenly worsened, for Kopra, the culprit is clear.
"The massive doses of estrogen I'd taken were like pouring gas on a barely controlled fire," Kopra tells The Blossom. "My symptoms spiraled out of control over the next year, landing me in the emergency room again and again."
Like Kopra, Zara Altbach also experienced severe endometriosis symptoms following IVF. To date, Altbach has had seven lung collapses—three full, four partial—related to her endometriosis snaking its way north of her pelvis and entering her lung cavity. She says she suspects nine rounds of IVF over three years somehow led to the multiple collapses.
RELATED: Three Women Share Harrowing Tales of Lung Collapse Due to Endometriosis
Dr. Zaher Merhi, the Director of Research and Development in IVF Technologies at New Hope Fertility Center in New York City, specializes in offering IVF to women with endometriosis. He emphasized that for most women with endometriosis who are struggling to get pregnant, IVF is the best option. However, he did agree that the same hormones involved in preparing a woman's eggs for harvesting in IVF may also exaggerate symptoms.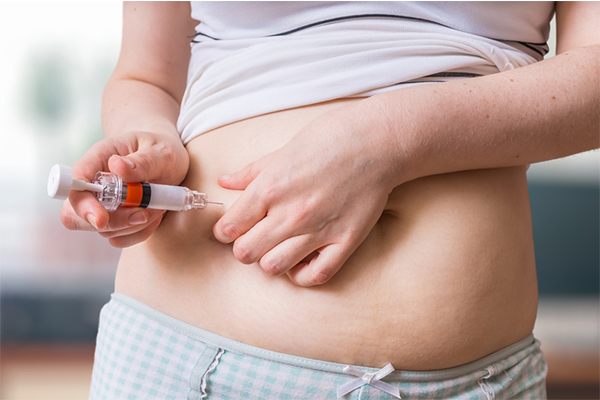 "IVF does not make [endometriosis] spread to other organs...it makes it flare and makes [endometriosis lesions] bigger," says Merhi. Endometriosis is an estrogen-dependent disease, which means it relies on the hormone to grow and thrive. During the egg retrieval phase of IVF, estrogen levels typically rise much higher than in a natural cycle. "When you give someone with endometriosis a lot of hormones, the tissues become bigger and inflamed. That does not mean that the IVF caused the problem. It just exaggerated the symptoms of endometriosis."
RELATED: How The IVF Process Can Differ for Women With Endometriosis
According to Dr. Eric Forman of the Columbia University Fertility Center in NYC, although it is possible for IVF to stoke endometriosis symptoms, severe outcomes are rare. In most cases, doctors will seek an alternative procedure that poses minimal risk to patients.
"If the extent of endometriosis is too extensive to access the follicles safely or that stimulation might cause the growth of endometriotic lesions in dangerous locations, surgery could be performed prior to IVF, or medical suppression with GnRH agonists like leuprolide can be given," says Forman.
Medical professionals understand the potential outcomes of adding estrogen to a woman with an estrogen-driven disease, but there is little research on what this actually does. One 2011 study published in Human Reproduction used ultrasounds and questionnaires from women with endometriosis who received IVF to explore if the procedure had any effect on their disease. The study concluded that IVF does not expose women to a consistent risk of endometriosis-related symptom progression. However, Dr. Todd Deutch, the medical director at The Advanced Reproductive Center in Illinois explained that ultrasounds are not the best way to diagnose and track endometriosis. According to Deutch, a study would need to follow a woman throughout her IVF procedure, and endometriosis progression would need to be determined via laparoscopy.
Despite these opinions and lack of conclusive research, Dr.Karli Goldstein, a minimally invasive gynecologic surgeon, who also has endometriosis, explained that women with the disease shouldn't be put off by the endo-horror stories of IVF. Instead, they should seek a doctor experienced in endometriosis. Goldstein says she has been through several rounds of fertility treatments combined with endometriosis excision surgeries to improve her chances of conceiving. She frequently helps her endo patients navigate the fertility world in an endometriosis-centered practice.
"I would tell [women with endometriosis] to see a reproductive endocrinologist who does endometriosis-specific protocols and is not dismissive of their pain or symptoms," says Goldstein, who specializes in endometriosis surgery at Seckin Endometriosis Center in NYC. "Protocols that keep estrogen levels low were first used in breast cancer patients but can also be useful for patients with endometriosis to keep circulating estrogen levels low. Letrozole or low dose Lupron downregulation protocols are frequently used by some clinics with experience in tailoring their care to endometriosis [patients]." She learned that lesson the hard way, experiencing worsening of rectal nodules, recurrence of endometriomas and focal adenomas following many rounds of IVF.
She also recommends consulting different opinions in the reproductive endocrinology world about your concerns and exploring different IVF options and protocols. "Not all REI doctors believe in quality excision surgery or that endometriosis is a treatable condition. Please see someone well versed in it; willing to listen and work with you."
"Being creative in the world of IVF and endometriosis is a good thing," adds Goldstein. "Always try new things and work together with your endometriosis specialist and fertility doctor."