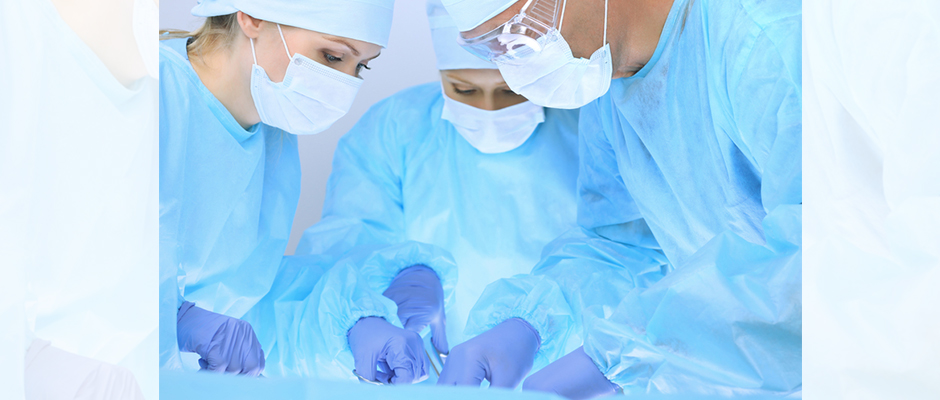 Do you have a burning question for EndoFound's Honorary Medical Director Emeritus and Senior Medical Advisor, Dr. Harry Reich? E-mail him at harry@endofound.org or visit EndoFound's official Instagram, Facebook or Twitter, tag us and ask a question with the hashtag #askharry, and you could see your answer featured here!
A recent headline, "Ending Endometriosis" piqued my interest. In it, Dr. Ken Sinervo, a colleague of mine, is quoted about the wonders of CO2 laser, or carbon dioxide laser, for endometriosis-related surgery. He rightfully said that the CO2 laser can deliver fantastic results in removing the disease and restoring a patient's quality of life. I'm happy that the tool, and what Sinervo has been doing with it, has made headlines. However, the CO2 laser isn't new news. It's been around since the 1980s and first became popularized by another colleague of mine, Camran Nezhat, who introduced it during a 1985 American Association of Gynecologic Laparoscopists (AAGL) meeting.
There are some pros and cons with this laser, which I've used myself in the 80s and 90s before I retired, that I'd like you to know about.
While I consider cold scissors to be the best method of removing the disease, CO2 comes in a close second, and I consider it better than the rest of all the surgical lasers on the market. Why? CO2 laser works by heating water inside the cells to 100 degrees, a boiling point in which the cells explode or vaporize. It can also be exceptionally accurate in cutting tissue. Excision surgery demands that the CO2 laser is used as a knife. The beam is used to outline the tissue to be excised, forceps elevate this tissue, and the beam continues to completely excise the lesion by separating it from normal tissue. It can also be used to ablate tissue that may or may not be endometriosis.
RELATED: Don't Blame Your Endometriosis Pain on Adhesions
It delivers the least amount of destruction to the healthy tissue that surrounds the endometriosis lesion. This is important, because as you'll recall, ablation, or the burning of endometriotic tissue, can cause plenty of adhesions—something you don't want if you're trying to conceive. It also causes less bleeding than cold scissors. But, perhaps, my favorite thing of all about CO2 is it helped me gain a new level of dexterity.
The laparoscope is the camera that goes through the bellybutton during laparoscopic surgery. You can push the CO2 laser right through the laparoscope and use the instruments together to both see the endometriosis, and to remove it.
There is, however, a downside to CO2. If you have an endometrioma, or endometriosis-filled ovarian cyst, you don't want this laser, or any form of heat source, inside of the ovaries to excise it, because that can cause damage to the eggs.
Otherwise, if you and your doctor plan to have a procedure using laser for any kind of gynecological surgery, it should be this one.
Susan E., asks: Does endo end with menopause? I'm 49 years old and been dealing with endometriosis for nearly 20 years and after my hysterectomy 10 years ago (I still have ovaries), I'm still dealing with it but not nearly as bad. Just wondering if I can hope for some relief from symptoms once I hit menopause. Most information out there is for younger women. Any hope for a woman my age?
For many women, most symptoms of endometriosis end with menopause. However, the endometriosis that is present does not go away. Remember: endometriosis is a lesion and does not go away unless it is excised. The endometriosis that remains after menopause is not subjected to the monthly fluctuations from the ovarian ovulation cycle. Thus, there is less inflammation and accompanying pain that occurs.
Editor's note: The opinions, beliefs, and viewpoints expressed by Dr. Harry Reich in this column are solely his own and based on his experience.