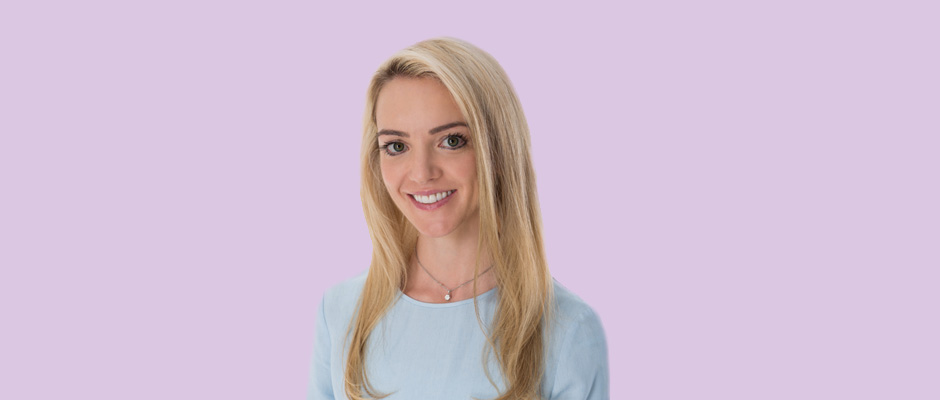 As many endometriosis sufferers know, complaints to doctors about chronic pelvic pain often fall on deaf ears. But mention that to Dr. Allyson Shrikhande, and she springs into action.
Treating endo-based pelvic pain, "is really a passion of mine," Dr. Shrikhande tells The Blossom. "I've been doing this now for five years, and I guess I've had two inspirations. One would be, during my first pregnancy, I had some issues with my sacroiliac joint (or SI joint, a common source of pain for pregnant women, often felt in the rear pelvis), and [second] with my pelvic floor, postpartum. I really had trouble finding a doctor."
Inside her NYC-based practice, Pelvic Rehabilitation Medicine, Shrikhande says she routinely sees and treats endometriosis patients looking for relief. "Patients who have endometriosis, it's a pro-inflammatory state, so when there's inflammation, the nerves start to fire, and you get this hypersensitivity of the nervous system, and we help calm that down." Medications aimed at the nervous systems do the trick, she says, as does pelvic floor physical therapy and cognitive behavioral therapy. But one of her most effective prescriptions is something a patient can do on her own: daily meditation. "It definitely, definitely helps. They've done studies looking at functional MRI's in the brains of patients who are 'pre' and 'post' a series of meditation and the areas that show pain stop lighting up." For such a multi-tiered approach, Shrikhande says the payoff is great. "The worst [endo] case I've seen would be a 20-year-old with a history of Stage IV Endometriosis who had a total hysterectomy. The key is definitely [a] team approach for sure. You need an excellent surgeon to do a proper excision surgery, a pelvic floor physical therapist, and the protocol that I described. And once we're done, we transition over to a yoga program that we have." So how's that patient doing today? "She's doing great! She's basically maintaining now. She's back to work, functioning, having intercourse, and she does come in for maintenance physical therapy—every two to three months."
Need to find a pelvic pain specialist near you? Shrikande, who is also a chair of the International Pelvic Pain Society, suggests logging on to their website, pelvicpain.org for more. "We'll be working on a directory of doctors there," she says.
Editor's note: Dr. Allyson Shrikhande spoke at EndoFound's Patient Day in NYC on March 18th. You can view her presentation here