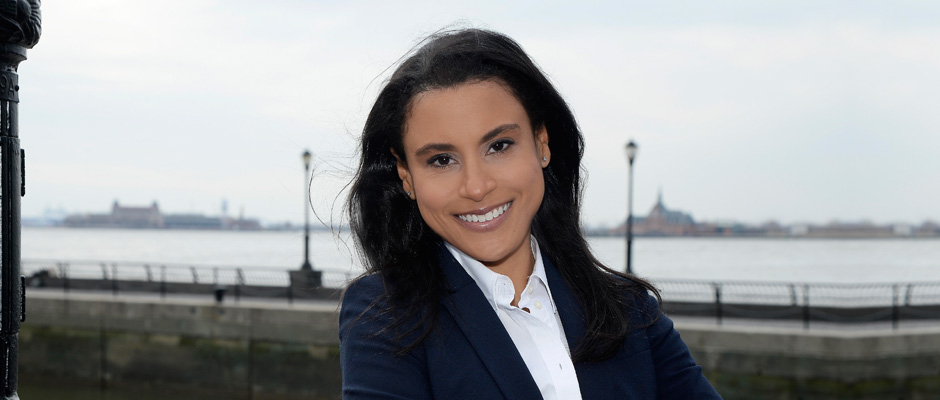 Photo credit: Fernanda Calfat
January 20, 2017, was an unforgettable day. Not only was our 45th president sworn into office, but I would also learn a new word.
"It looks like there's a bit of endometriosis here."
I peered up at my radiologist. Endo-wha? He pointed to a dark shadow on my left ovary.
"You'll want to get this removed," he continued, matter-of-factly.
And in an instant, he disappeared in a white blur, his PA in lock-step behind him.
Little did I know then, that day would mark the start of a journey that would bring me here.
I rushed home and hopped on the computer. I'm going to pull through this. I remember Padma Lakshmi talking about her own endometriosis diagnosis, and I Googled her. That led me to her co-founder of EndoFound, endometriosis specialist Dr. Tamer Seckin. I booked an appointment.
"Fire your doctor," Seckin would tell me. It was March 7, and I was menstruating and overcome with fatigue and malaise.
He was angry at my OB-GYN, and so was I. I saw her for my yearly checkup in December—just two weeks before I was rushed to the ER with crippling pelvic pain and the diagnosis of this mystery shadow on my left ovary.
That first doctor gave me the all-clear during my yearly, but clearly, that wasn't the case. Seckin suspected Stage IV Endometriosis—the worst of this condition.
"We need to do surgery right away," added Seckin.
We did.
Luckily for me, I was covered by an insurance policy that picked up nearly all of my 5-hour long excision surgery at Lenox Hill Hospital where a team of PA's, surgical assistants, a urologist, and Dr. Seckin leaned over my distended abdomen and put me back together. I was discharged after a two-day hospital stay. I returned to work after a week and a half of resting at home.
I felt fantastic and still do. But unfortunately, many women like me don't share my same fortune of getting the proper care and the insurance to cover it, and this is not okay with me, and it is not okay with EndoFound—and I have made it my mission to inform, educate and empower endo sufferers out there worldwide who are looking for relief, treatment and answers to their long-held questions.
I write this on the one year anniversary of that frightening radiology appointment. I write this as millions of women march nationwide for our reproductive rights. I write this as countless women are misdiagnosed, as I initially was, with just having bad periods. I write this as big health insurance companies reject claims for excision surgery.
As we women roar for our rights with the #metoo and Time's Up movements, we need to continue pushing for change in the medical space, as well.
I won't rest until I see that change happen, and I hope you, dear reader, won't either.
You can look forward to plenty of informative articles on the latest in endometriosis-related news and developments, advice on how to pull through the pain and even profiles on celebrity #endowarriors and everyday Janes alike. I would love to hear your personal endo stories of triumph and struggle and more ideas about what you would like to see covered in this space.
I am most honored to lead EndoFound's online editorial coverage as we begin this new journey together.
I wish you peace and good health always.
Be well,

Sheena Foster
Digital Editorial Director, EndoFound.org
sheena@endofound.org