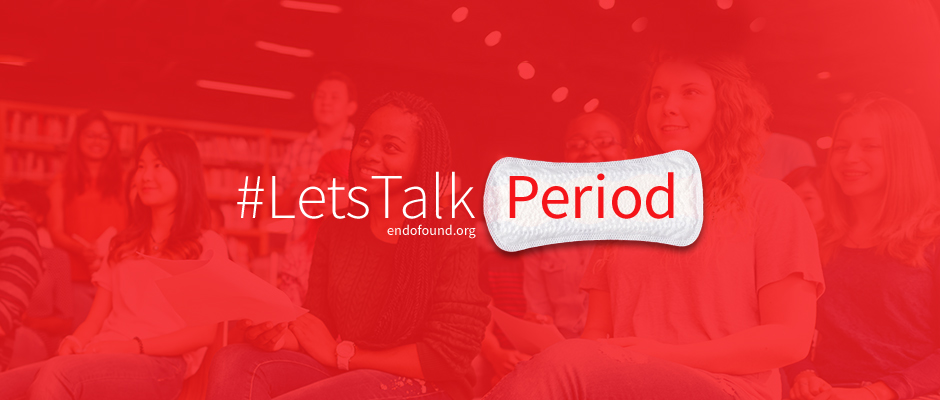 You can help the next generation of women with endometriosis with a simple call or click.
A brand-new bill introduced by Senator Sue Serino (R, C, I—Hyde Park) and Assemblymember Linda Rosenthal (D/WF—Manhattan) now working its way through New York State Senate and Assembly proposes to make endometriosis and menstrual health education a mandatory part of New York State curriculum.
Hopes are high for the bill's passage: the New York State legislative session ends June 20.
The Endometriosis Foundation of America lobbied hard for the bill, with several members of the foundation, including Founder Dr. Tamer Seckin, traveling to Albany to meet with Sen. Serino. On June 7 the foundation launched its #LetsTalkPeriod campaign to petition lawmakers and encourage New York State residents to reach out to their respective senators and assemblymembers to push the bill's passage.
Anyone, regardless of geographic location, can sign the petition. New Yorkers are encouraged to e-mail or call their lawmakers for an added push. But time is running out: supporters only have until June 19th to do so.
RELATED: Sign The #LetsTalkPeriod Petition
If the bill does indeed pass, it would help millions of New York pupils understand endometriosis, and make history as the first endometriosis-related education bill of its kind. To get a clear snapshot of that magnitude: There are currently more than 2.6 million K-12 students currently enrolled in public schools across 733 districts, according to the New York State Education Department's official website.
The bill also proposes the distribution of endometriosis and menstrual health materials to the pupils as well as including tips to advocate for one's health.
Endometriosis education in schools could help save countless young women from years of misdiagnoses, unexplained pain, and suffering in silence. On average, patients with endometriosis experience a decade-long delay from the first onset of symptoms, which can begin as early as the first period. As EndoFound has reported, the reproductive disease affects an estimated one in ten women, but that number could be far greater because the only way to diagnose endometriosis is through costly and invasive excision surgery.
"Bringing endometriosis education to New York State's students is a vital step in reducing a delay in diagnosis and overcoming stigmas associated with menstruation," says Seckin. "The sooner one understands that pain with their period is not normal, the sooner they can seek treatment and work with a specialist to help prevent more serious issues from affecting their wellbeing in the long-term."
EndoFound Co-Founder Padma Lakshmi is proudly throwing her support behind the bill. "All teenage girls and boys should learn about periods and the symptoms of endometriosis since ten percent of females suffer from it. If I had known in high school, I could have saved myself so much pain and isolation. It would have been such a game changer."
EndoFound board member Lena Dunham is also lending her voice to the campaign. "Here's a call to action for women, girls, and public health," says Dunham, who underwent a hysterectomy at age 31 due to struggling with endometriosis. "Senator Sue Serino and Assemblymember Linda Rosenthal, the legislators who led the successful effort in New York State to repeal the Tampon Tax, have teamed up to introduce legislation to ensure that school-aged girls are educated about menstrual disorders including endometriosis. End the silence around women's health, and encourage your state's policymakers to follow their lead!"