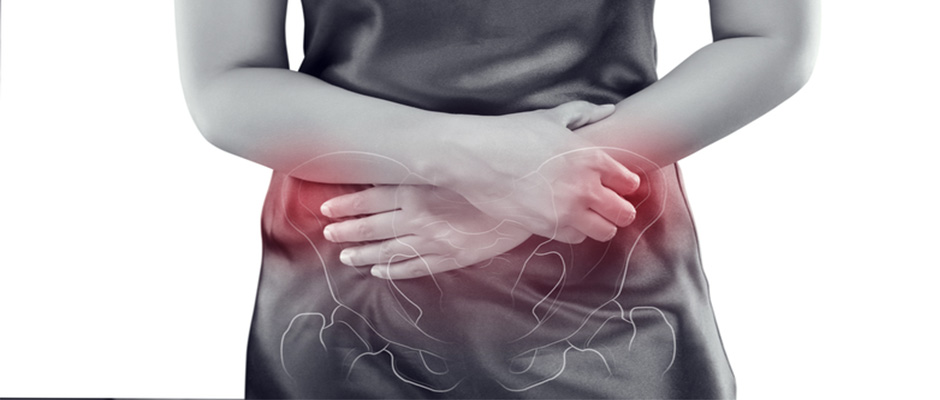 May is officially Pelvic Pain Awareness Month, thanks to the International Pelvic Pain Society (IPPS), who made the designation back in 2017.
While chronic pelvic pain is defined as nonmenstrual pain in the pelvis that lasts up to six months or more, the condition often goes hand-in-hand with endometriosis, which can cause pain before, during and after periods.
In fact, many women with endometriosis who suffer from pelvic pain also have co-existing urogynecological disorders such as adhesions, adenomyosis, fibroids, pelvic floor muscle spasms and many other painful ailments.
Adding to that misery, the daily experience of chronic pelvic pain can be so debilitating that it can deeply interfere with daily life including relationships, the ability to compete in the workplace, and sleeping patterns.
The statistics surrounding chronic pelvic pain are staggering. A 2002 study published in the Journal of the Royal Society of Medicine estimated $881.5 million is spent on healthcare costs associated with the condition each year in the U.S. and Great Britain.
RELATED: Pelvic Pain Getting On Your (Literal) Nerves? This Doc Can Relate
Endometriosis is observed in 71 to 87 percent of women with chronic pelvic pain, according to a 2006 study published in the Tohoku Journal of Experimental Medicine.
For women diagnosed with endometriosis, who also experience chronic pelvic pain, the duo of conditions can be particularly disruptive to their sex lives.
A 2016 study published by the Journal of Human Reproductive Sciences, found that out of 51 patients with endometriosis, 47.06 percent of patients also had sexual dysfunction. Female sexual dysfunction was 100 percent present in patients with "severe endometriosis as compared to 33.33 percent in minimal endometriosis."
RELATED: Why Is Painful Sex So Hard to Talk About?
Still, the source of pelvic pain in women also continues to be difficult to diagnose because of the shame and stigma surrounding reproductive diseases.
The best plan of action women with pelvic pain can take, especially during Pelvic Pain Awareness Month, is to mention it to their healthcare provider at your next exam. Silence is the worst treatment.
Editor's note: Do you have a story of chronic pelvic pain to share with EndoFound? We want to hear about it. E-mail us at generaladmin@endofound.org