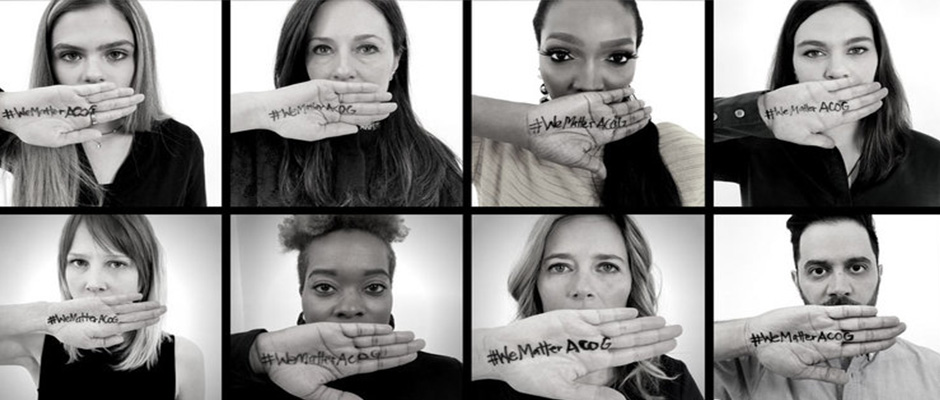 Credit: EndoWhat?
Update, at 3:05 p.m. EST: After publication, ACOG CEO and Executive Vice President Hal Lawrence, MD issued a statement to The Blossom through a spokeswoman:
"ACOG is aware of the sensitivities and concerns surrounding timely and accurate diagnosis and treatment of Endometriosis. We are always working diligently to review all the available literature and ensure that our guidance to members is accurate and up to date. It's our aim that diagnosis of Endometriosis and care are both evidence-based and patient-centered. To that end, we recognize that patient voices and advocacy are an important part of ensuring we are meeting these high standards, and we appreciate all the work that patients are doing to advance this important cause."
Beginning on April 5, endometriosis advocates will gather for a two-day protest at The American Congress of Obstetricians and Gynecologists (ACOG)'s headquarters in Washington, D.C. The protest is timed to coincide with a closed-door Practice Bulletin Committee Meeting during which ACOG will review the medical organization's 2018 bulletin, outlining definitions, policies, and techniques regarding the treatment and care of American women with health conditions including endometriosis. The ACOG guidance helps establish a standard of care for the nearly 60,000 OB-GYN members and also influences insurance providers.
Thursday's patient-led protest gained momentum on social media with the hashtag #WeMatterACOG and has since garnered over 7,000 electronic signatures for a petition urging ACOG to reform to their guidelines related to endometriosis. One important change that advocates would like to see made is in how endometriosis-related surgery is coded and reimbursed. Many women are denied access to the complex surgical procedures necessary to treat their endometriosis because of outdated guidelines.
These concerns have been echoed by leaders outside of the United States as well. Recently Lone Hummelshoj, CEO of the World Endometriosis Society (WES), shared the view that there is a "desperate lack of consistent care" for women with endometriosis and "access to care in what is a developed country." She revealed that the WES also plans to meet with ACOG soon to "improve the status quo."
Other surgical guidelines that protestors are urging be reconsidered include the ACOG committee guidance that "biopsy is not always required at the time of laparoscopy." The bulletin also fails to distinguish between endometriosis excision surgery, or ablation, which is the burning of endometriosis lesions.
"Most of the literature on endometriosis is of questionable value because endometriosis is not being properly diagnosed," says EndoFound's Honorary Medical Director Emeritus and Senior Medical Advisor Dr. Harry Reich. "People are talking about how they treated something that they don't know the patient had. So ACOG has to somehow realize that women need to have a diagnosis to be called an endometriosis patient. ACOG can say, 'Well, it's fine to just try different treatments for something that they may or may not have.' By saying this, in a way, they're supporting the big pharmaceutical industry more than the patient. Doctors are not focusing on causation of pelvic pain. Instead, they experimentally try different medications from their pharmaceutical candy bag. As a retired gynecologist, I worry that pharmaceutical companies may have undue influence over these guidelines because it benefits them financially when women are directed to repeated non-surgical interventions first."
Sadly, it can take, on average, 10 years for an affected individual to receive an accurate diagnosis of endometriosis. This, in part, is due to physicians not being trained and armed with the right questions and protocols for elucidating why a woman may be experiencing debilitating menstrual pain.
Often, however, even when a woman is referred to an endometriosis specialist, new hurdles exist. For one there are very few physicians who specialize in endometriosis. It is estimated that only 100 specialty surgeons are in practice in the U.S. Protestors hope ACOG will address this disparity as well.
So how can you lend your voice to this call to action? Find more details about the protest here.