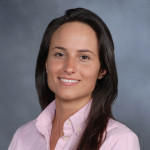 Dr. Jovana Lekovich is a double-board certified OB/GYN and a reproductive endocrinologist who cares for patients at RMA of New York. She is the Director of the Oncofertility Program at Blavatnik Family-Chelsea Medical Center at Mount Sinai, and an assistant professor at the Icahn School of Medicine at Mount Sinai. Dr.Lekovich graduated Summa Cum Laude from the University of Belgrade School of Medicine. She completed her residency training in obstetrics and gynecology at New York-Presbyterian Hospital-Weill Cornell, where she stayed for her fellowship training in reproductive medicine.
Dr.Lekovich has received numerous recognitions for her clinical, surgical and research excellence, including New York Times Magazine's Super Doctors®, Award for Excellence in female pelvic medicine and surgery and Minimally Invasive Gynecology Award (by AAGL). She has been invited to speak nationally and internationally on various infertility-related topics and has authored over 50 peer-reviewed publications, book chapters, and abstracts. She serves as a reviewer for several scientific journals and annual meetings.
Disclaimer: The opinions shared by each of our panelists and speakers belong to each of them respectively and may not accurately reflect the beliefs of the EndoFound organization as a whole.
Please register (free registration) to receive the password to access the presentations.