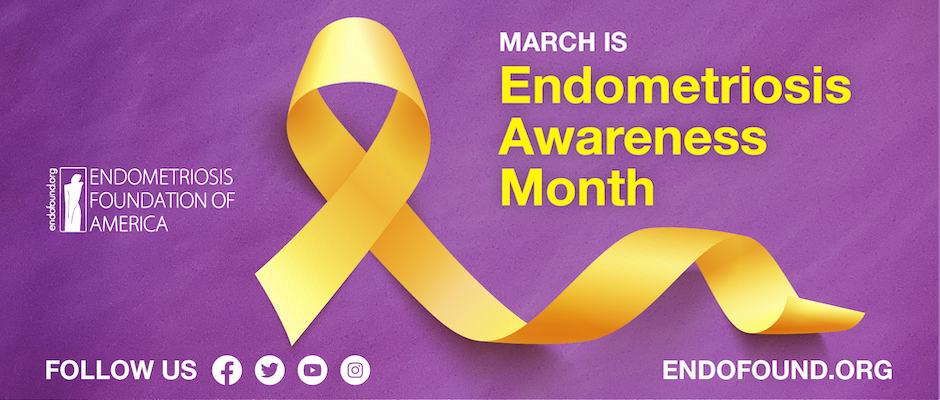 Happy Endometriosis Awareness Month!
It's the best time of year. Okay, maybe that's a tiny bit of a stretch, but it's certainly up there! What could be better than seeing people across the world celebrate endometriosis awareness?
This illness is challenging for so many reasons, but feeling isolated can be particularly overwhelming. Often we are the only person in our circle with endo, and we find ourselves having to advocate in every setting, including the doctor's office. Endometriosis Awareness Month is the chance to grow our support networks, share information, and be open about the battle we fight every day.
Endometriosis Awareness Month looks a bit different in 2021, but the virtual world doesn't change our ability to meet others and attend events. Here's a list of virtual events and celebrations happening across the world. If you know of any others, don't hesitate to reach out to writers@endofound.org with a link to the event so we can add it to the calendar!
February 28-March 7:
March (all month):
March 1-14:
March 1-15:
March 2:
March 5-7:
March 6:
March 6-10:
March 9:
March 11:
March 12-14:
March 15-31:
March 16:
March 19-21:
March 19-21:
March 20-21:
March 27: