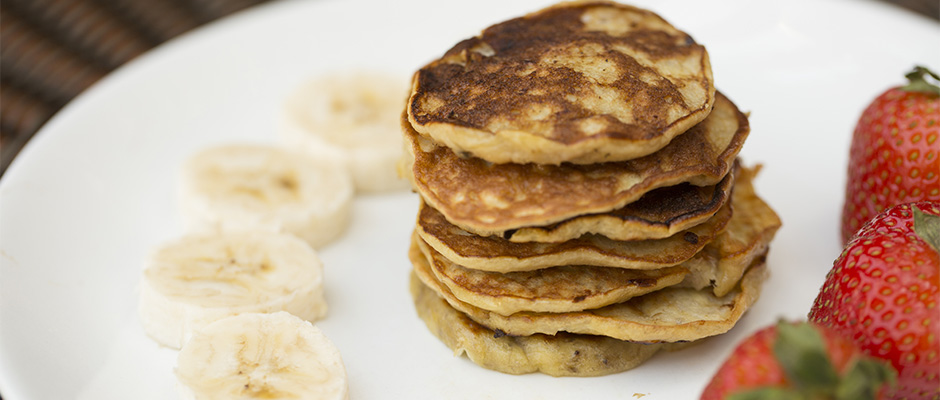 Eating yummy foods that will help you steer clear of a nasty flare-up can seem oxymoronic when you have endometriosis.
But Khush Sra, a Toronto-based registered holistic nutritionist, and endo warrior says it doesn't have to be that way. Sra says she has been using food as her medicine ever since she was diagnosed with Stage IV Endometriosis two decades ago. Back then, she struggled with infertility and with reigning in her endo symptoms like chronic pain and fatigue until she cleaned up her diet.
"I quit sugar, gluten, and packaged and processed foods and began eating more homemade whole foods such as quinoa, wild fish and fresh, organic produce," shares Sra, 38.
"Within eight weeks, my painful symptoms began to subside, and a year later I discovered I was pregnant with our first child." Today, Sra, a mom of three, and founder behind the mouthwatering @EndoNutrition handle on Instagram, says she wants to pay it forward by helping other endo women live their best lives—and she says that it all starts in the kitchen.
"If this girl with Stage IV Endometriosis, who had five laparoscopic surgeries, needed pills and was told she was pre-menopausal at age 24, can manage to be symptom-free and naturally conceive three kids," says Sra, "there is hope for everyone to feel better."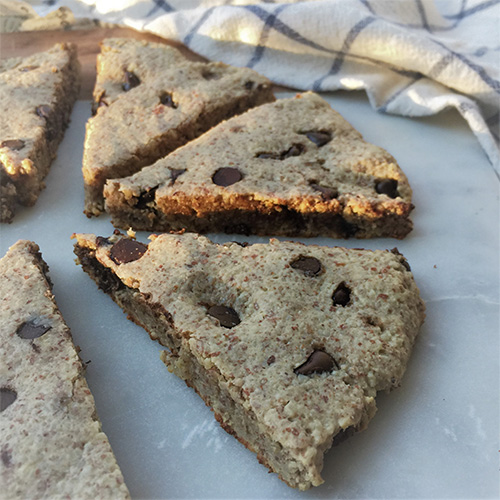 Grain-free, Sugar-free Chocolate Chip Scones
The scones, "are a hit" with my followers, says Sra.
Ingredients
2 cups almond flour (or almond meal)

2 eggs

Vegan? Substitute 2 eggs with 4 tsp ground chia seeds and 6 tbsp boiling water

1 tsp baking soda

1 tsp apple cider vinegar

1/2 cup organic dark chocolate chips (Stevia-based for sugar-free)
Directions
In a bowl whisk eggs, or egg substitute, before adding all remaining ingredients to the bowl

Once a soft dough forms, roll into a ball, place on a baking sheet (lined with parchment paper)

Press down into a circle, and, using a butter knife, cut into triangle shapes and space them out on the tray

Bake in oven at 350 degrees for ten minutes or until brown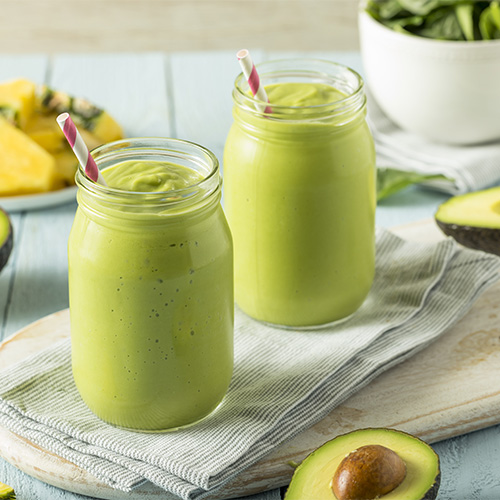 Bloat-buster Green Smoothie
"This delicious and nutritious smoothie has gut-soothing powers," says Sra. "As an added plus: plant-based fats and fibers will fuel you for the entire morning."
Ingredients
1 1/4 cups filtered, room temperature water

1 cup kale leaves (no stems, spinach can be substituted)

Flesh of 1/2 ripe avocado

1/2 banana (frozen)

1 1/2 tsp chia seeds

1 tbsp ground flax seed

2 tbsp hemp seeds

1 tbsp raw honey (optional)
Directions:
Place all ingredients in a high-speed blender, mix on high until smooth

Drink within two days (refrigerate in an air-tight jar)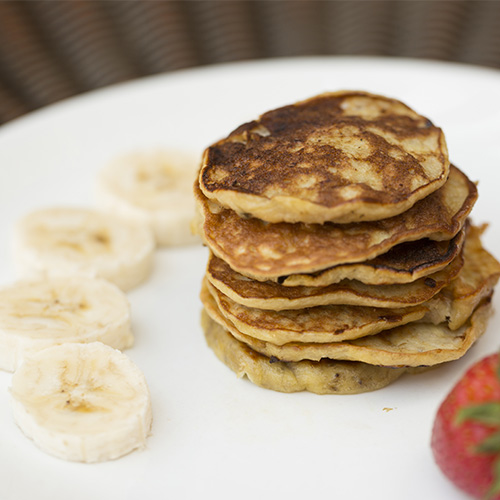 Flourless Banana Pancakes
"Whoever said healthy eating is not eating your favorite foods, hasn't had these grain-free, sugar-free pancakes," Sra says. "The pancakes are high in minerals and vitamins like B6, which is critical for fertility and hormone-balancing."
Ingredients:
1 ripe banana

2 organic, free range eggs

Vegan? Substitute 2 eggs with 4 tsp ground chia seeds and 6 tbsp boiling water

1 tsp coconut oil
Directions:
In a small mixing bowl, mash the banana well

Whisk in the eggs or egg substitute

In a skillet, warm the coconut oil over medium heat

Use a ladle and pour batter to the desired size of pancakes

Enjoy warm