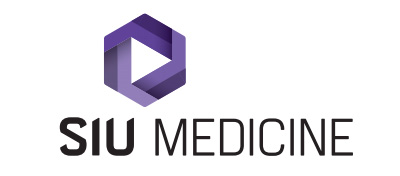 Southern Illinois University (SIU) School of Medicine
Principal Investigator:
Andrea Braundmeier-Fleming, Ph.D. Assistant Professor Department of Medical Microbiology, Immunology and Cell Biology (MMICB) Department of Obstetrics and Gynecology (OB/GYN) Simmons Cancer Institute Southern Illinois University School of Medicine.
Key Personnel
Ricardo Loret de Mola MD, Professor, SIU School of Medicine; Co-Investigator (Co-I)
Kathleen Groesch MS, CCRP, Clinical Research Program Manager and Coordinator, Center for Clinical Research, SIU School of Medicine
Nhung Le MS, Graduate Student in the Molecular Biology, Microbiology and Biochemistry (MBMB) Program, SIU School of Medicine
Summary
We are proposing to develop a highly innovative early diagnostic and effective therapeutic tool for clinically treating endometriosis via analysis of the patient's own microbiome. Although the proposed studies do not address mechanisms leading to the development of endometriosis, study results could determine bacteria identified with the disease. Identification of the bacterial communities associated with endometriosis will help in the development of targets to restore healthy bacterial populations, which will reduce inflammation and chronic pain, in addition to possibly restoring fertility.
Finally, identification of a specific bacterial community profile associated with endometriosis may serve as a novel diagnostic tool that can be utilized by any physician, regardless of specialization. Our novel, machine-based learning analytics may be a more specific/sensitive tool to objectively diagnosis endometriosis than the current surgical "gold standard" intervention. These highly innovative studies exploring the impact of endometriotic lesion growth on the microbiome are critical for advancing our knowledge and development of effective treatments for combating this debilitating gynecological disease.
---
Bio
Andrea Braundmeier-Fleming, Ph.D.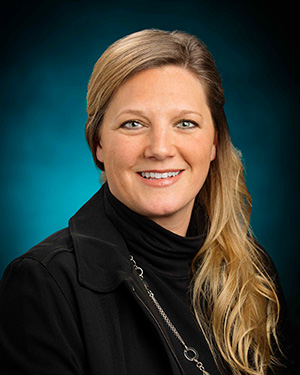 Dr. Braundmeier-Fleming is an Assistant Professor at SIU School of Medicine in the Department of Medical Microbiology, Immunology and Cell Biology and Department of Obstetrics and Gynecology. The goal of my research program is to improve current diagnostics and develop effective treatments for reproductive disorders. My research centers on how inflammation, or immune dysregulation, negatively impacts reproductive function. Currently, we investigate the inflammatory response in endometriosis, preterm birth, ovarian cancer and obesity. Additionally, we investigate the association of inflammation with changes in a patient's microbiome (collection of microorganisms on tissue surfaces). Utilizing a combination of cutting edge technologies (Next generation sequencing), immunological assays, clinical features and intensive computational statistical methods (machine based learning) we can develop a comprehensive biological profile for each patient. Investigating the bio-complexity and communication between our immune, microbial and reproductive systems will translate into the development of complementary and alternative therapies for treatment of reproductive disorders.