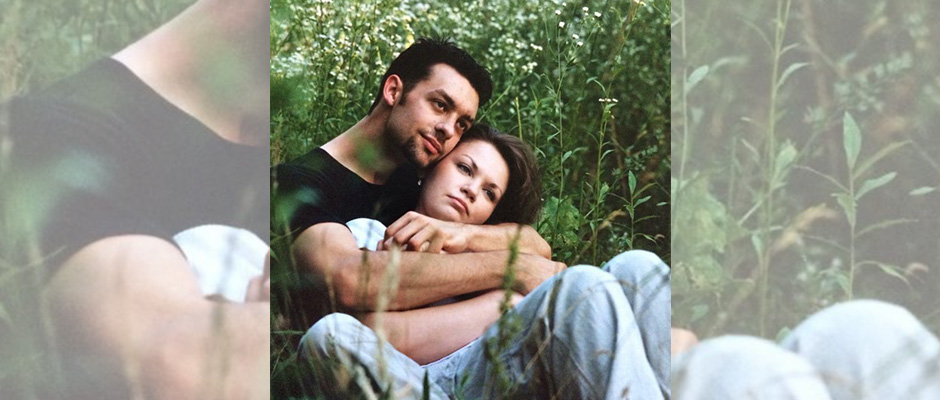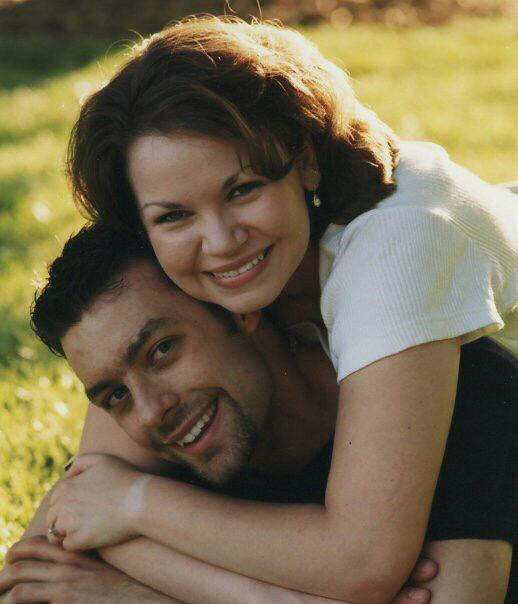 Jeremy Laura's wife's pain from endometriosis was so indescribable he could barely put it into spoken word—so he put it into song.
Laura penned the song "Uncomplicated" as a testament to his wife of 19 years, Jen Laura's intense battle with endometriosis.
"I was assaulted a couple [of] years ago with head trauma, and it was my first experience with chronic pain," Jeremy, 41, tells The Blossom. "It took me getting assaulted and hospitalized and having a concussion to start to understand what Jen goes through every day."
The song highlights powerful lyrics such as: "We walk under the same blue sky each day/what you don't see my friend is I'm walking in chains/Invisible sickness, there is no cure/I'm losing sight of what I'm fighting for/It's ok if it's too much to ask you to stay/Will you stay anyway?"
"I wanted this song to feel a little raw and be very real," Jeremy said. "There is no autocorrect on the voice. I want people to listen to it and know they are not crazy or alone. I wanted the song to be relatable. We empathize with what you're going through. The drive for perfection we often see in society is so unattainable when you have a chronic illness. This is really why I wanted to write Uncomplicated. The pain of endometriosis is bad enough but going through life feeling like no one understands what you're going through is another painful part of the illness no one really talks about."
For those who will listen, Jen, 43, has a sobering tale to tell. She says she has been struggling with endo since age 14 and experienced a 13-year delay in diagnosis. She was once healthy enough to follow her beloved New Kids On The Block to about 30 of their concerts, but says these days she is so encumbered by endo, endometriomas, and a heart condition that she is mostly housebound. Her abdomen bears the scars of permanent burn marks from years of using heating pads. "Endometriosis was on the inside and outside of my bladder," Jen tells The Blossom. "I had bladder surgery in 2007 and had many complications. My bladder had to be reconstructed along with part of my colon." In 2011, doctors would place her on antibiotics for her ailing kidneys. She says she still takes the medicine, but finds it difficult to also take pain relievers to help manage endo pain. "I've had so many surgeries over the years, I have lost count. People often ask me if I'm cured now and sadly, there is no cure. I was also never able to have children due to endometriosis."
Listening to her husband's heartfelt song, however, is a welcome respite from her suffering.
"He has written so many incredible songs through the years, but this one especially touched my heart. It was incredible to have somebody get the depths of the pain and how it drags you down."
A few years ago, the couple, who reside in Michigan, moved into to a lakeside home. A big selling point was the serene view Jen can take in while she remains bedridden with endo.
On a rare good day, Jen enjoys attending a hockey game with Jeremy. "It's hard to me to go out most of the time because I can't tell my body how to behave today," Jen said. "A common thread within the endo community is that you lose friends because social expectations can be cruel. While I've never faked being in pain, I have faked feeling healthy."
While Jeremy admits his song isn't cheery, he describes it as a cathartic journey. "Go ahead and cry, scream or yell because what you're feeling is real," Jeremy says. "It's not in your head. And it's ok."
Editor's note: Uncomplicated, which was released earlier this month, will offer 100 percent of the proceeds throughout March to The Endometriosis Foundation of America. Then after that, 50 percent of the proceeds will continue to benefit the foundation for the life of the song. The song is currently available for download on CDbaby.com, Google Play, Amazon and Spotify and will soon be available on iTunes. Jeremy is encouraging others to reach out to him on Twitter @TheJeremyLaura to let him know if they have donated to The Endometriosis Foundation of America and he will send them a copy of his new song.