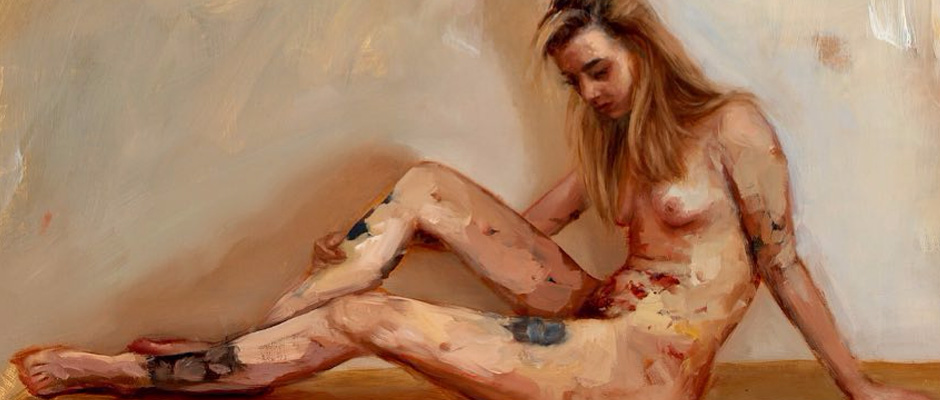 (photos courtesy of instagram.com/elliekammer)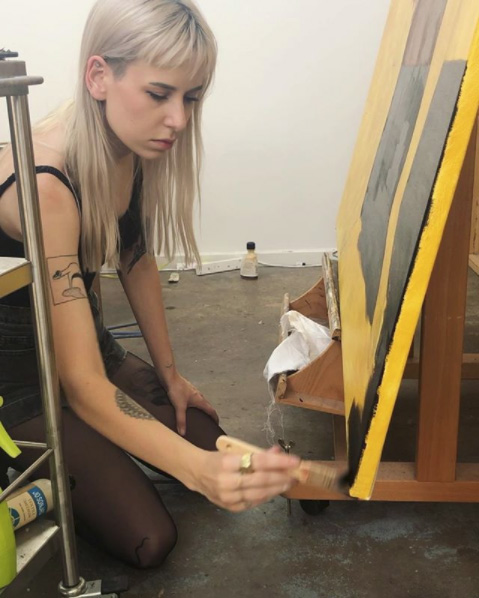 Art definitely imitates life for painter Ellie Kammer.
The 27-year-old Australia native is known for her graphic oil paintings of nude women covered in menstrual blood—the inspiration of which came directly from her own battle with endometriosis.
"I needed to do the paintings to liberate myself from the distress and emotional intensity I was feeling," Kammer tells The Blossom. "I experience physical pain on a daily basis. It affects the way I make simple decisions."
The pain that moves the paintbrush comes from Kammer's Stage II Endometriosis and adenomyosis diagnosis which she only learned of at 24 after years of unexplained pelvic discomfort. Adenomyosis is a condition in which endometrial tissue that is inside the uterus grows into the muscle wall of the uterus.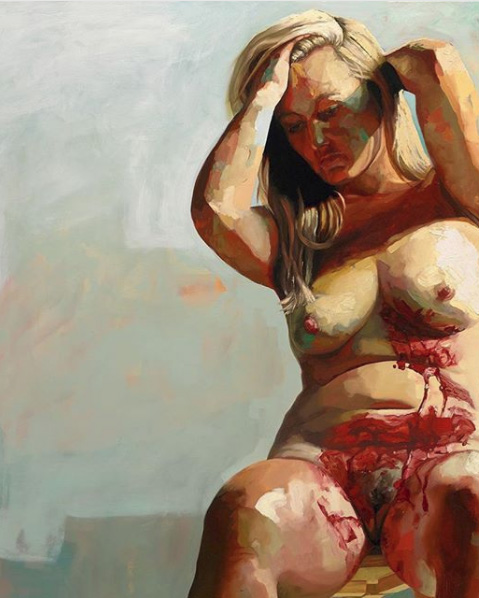 But it clearly hasn't affected the awe-inspiring art she creates. She became a social media sensation after fans hit like on her carbon-copy painting of Lena Dunham. She's also displayed her work in art exhibitions and mini-documentaries.
"I realized that continuing with this message could actually be beneficial for the wider endometriosis community. I set about to create a series of works about the disease and through that process, I was able to get a lot of conversation happening about endo in local and international publications." Kammer hopes she'll create even more ripples of change. "I'd like to see more education [about endometriosis]. The experience for people with endo is so different for everyone and not everyone who has the disease takes the time to understand it better and understand what is fact and what is myth and hearsay."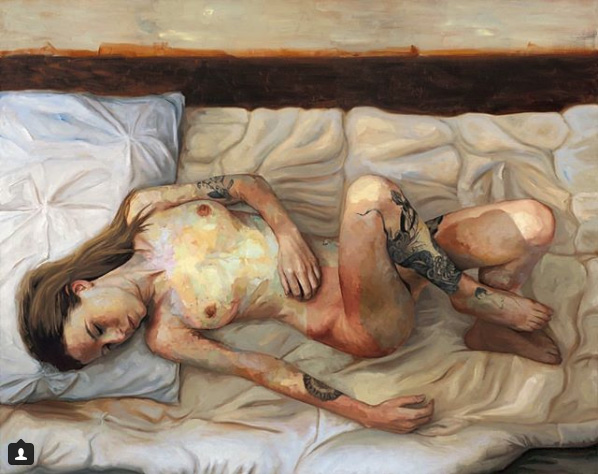 So what's next for Kammer? Apparently, she's found yet another famous muse. "I'll also be the special guest at this year's Endo March High Tea in Adelaide," she shares, "and I'm creating a super secret painting for an Art Prize that I'm very excited about. The subject of my painting is a very powerful female role model."