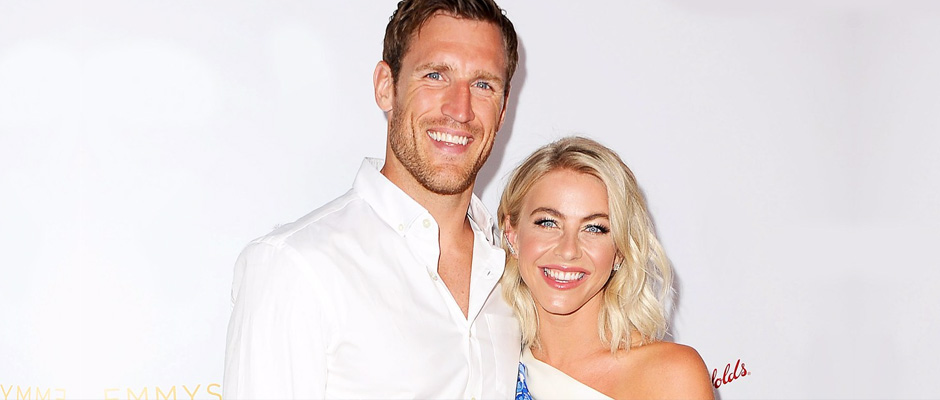 credit:Jason LaVeris/FilmMagic
It's been a decade since Julianne Hough first bravely revealed she has endometriosis.
To date, Hough has endured two surgeries to treat the disease, and despite its unpredictable ups and downs, she hasn't let it stand in the way of leading a full life as an actress, pro dancer, and lifestyle blogger. And now that she's happily married to pro-hockey player Brooks Laich, she's set her sights on yet another lifelong goal: becoming a mom.
Asked whether she and Laich have considered IVF, adoption or surrogacy, Hough answered, "We have discussed options." She continued, "The great thing is that there are options available for women who have endometriosis to have children."
Hough recently announced she wouldn't be returning to Dancing With The Stars next season, and Laich is now a free agent, leaving the couple, who wed last July, ample time to focus on their new marriage.
"While we do plan on having children one day, right now, we are just enjoying being with each other." Although Hough once admitted that she'd love to have four kids, she recently confessed that they'll "just take it one [child] at a time."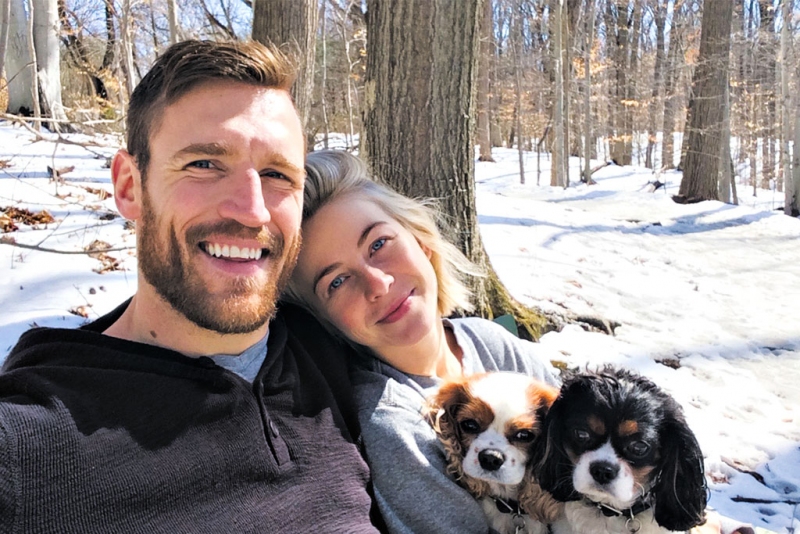 It seems Hough is applying that same no-pressure approach throughout her daily life, a lesson, perhaps, learned from the difficulty of living with endo.
"Endometriosis is a part of me, but I don't let it define me. I stay active and try to exercise regularly. I always feel better when I'm moving, and my blood is flowing. But I also listen to my body and recognize when I'm not feeling well. On those days, I just take it easy." Taking it easy inside the Hough household can mean a hot bath to soothe the pain, or an assist from her Cavalier King Charles Spaniel, Lexi, who happily turns into an on-demand four-legged heating pad.
Laich is also supportive, making endo-friendly anti-inflammatory foods at their LA home. "I try to stay away from anything fried, dairy, and candy. When Brooks and I cook at home, we make a variety of meats and vegetables and try to cook very clean. I also love drinking lemon water throughout the day. But because I love all types of food, my motto is, 'everything in moderation,' because we all need a cheat day sometimes."
As blissful as Hough's LA life now sounds, her health took a rough turn mere weeks ago. She underwent a second laparoscopic surgery in December, after she says her "symptoms had reached a point where my doctor recommended surgery as the right option for me at the time." Hough adds, "I currently see a gynecologist who is really educated on endometriosis and treats a lot of women for it. Together, we've discussed a number of different treatment options, and I've pursued a few, including low-estrogen hormone pills, under his supervision. I continue to deal with symptoms of my endometriosis, even after my surgery."
Living with pain is something Hough has, sadly, endured for some time. She recalls experiencing crippling pain beginning at the age of 16. Just four years later, Hough would perform a dynamic dance routine on the 2008 DWTS set that led to her collapsing and being rushed to Cedars-Sinai Medical Center, where she was eventually diagnosed with endometriosis.
Today, the SpeakENDO spokeswoman has made it her mission to squash the stigma and silence surrounding the disease in hopes of helping other women to recognize their endo symptoms and receive an early diagnosis.
"If I could tell women one thing, it would be: don't make the same mistake I did. Don't let yourself or other women go through years of debilitating pain, living without an understanding or accurate diagnosis of endometriosis. It's important for women who think they might have endometriosis to learn how to identify symptoms, how to address them and how to speak about them with their doctor."
And, she stresses, it's important for endo women to spread the word about their diagnoses because you never know whom you can help in the process.
"In the beginning, I felt some uncertainty about talking about [endo] because it was seen as taboo to talk about periods and reproductive issues. But once I started sharing my story, I've received an amazing response from my family, friends, and people on social media. It's been so inspiring! That's why I want to keep speaking up and encouraging other women to speak to their doctor, their friends, and their family about endometriosis."