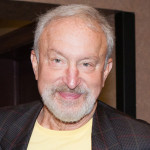 Harry Reich, MD, FACOG, FRCOG, FACS is known worldwide as a pioneer in the field of laparoscopic surgery having performed many firsts, including the first laparoscopic hysterectomy, the first pelvic lymphadenectomy for cancer, and the first excision of cul-de-sac endometriosis that included rectal resection. Dr. Reich has performed more than 4,000 gynecologic laparoscopy procedures and is internationally renowned for developing advanced laparoscopic techniques and for his many publications, presentations, textbooks and chapters, lectures and research. He is the co-editor of the Textbook of Laparoscopy, 3rd Edition, published in 1998.
Disclaimer: The opinions shared by each of our panelists and speakers belong to each of them respectively and may not accurately reflect the beliefs of the EndoFound organization as a whole.
Please register (free registration) to receive the password to access the presentations.