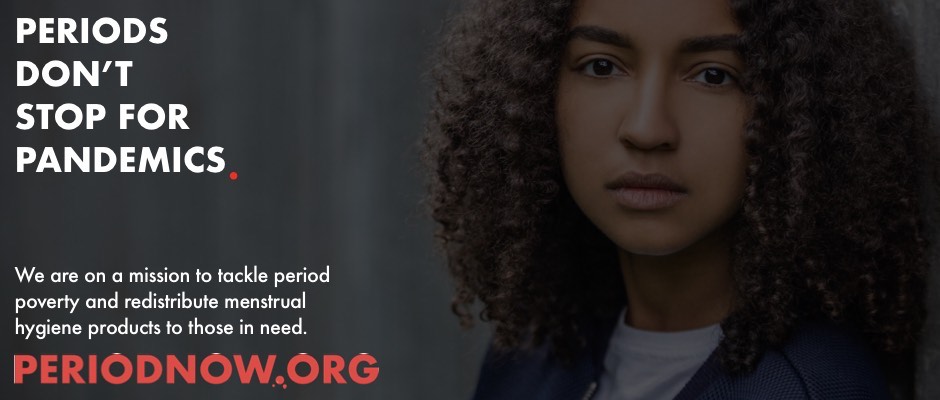 At the end of March, two weeks into the pandemic, New York City food banks reported a 50 percent increase in the number of people seeking assistance. That caused Jeanne Rebillard and Margaret Cianci to wonder…
"If people can't afford food, how can women and girls afford feminine hygiene products?" Ms. Cianci said.
From that question, PeriodNow was born.
PeriodNow was launched in May by the Endometriosis Foundation of America (EndoFound) as part of World Menstrual Hygiene Day. The short-term mission is to provide period supplies to women and girls in the city during the pandemic. The long-term vision is to continue beyond the pandemic and take this effort national.
"We felt strongly at EndoFound that we had to be involved in supporting women with endometriosis through COVID-19," Rebillard said. "But then we realized that it's about all women – ones who have lost their jobs or who got hygiene products at school but can't get them now. So we created a campaign that provides period products to anyone who needs them and, at the same time, brings awareness to endo."
To get PeriodNow started, EndoFound contacted PERIOD, a nonprofit founded in 2014 in Portland, Oregon, by two high school students. PERIOD has 800 chapters nationwide and has distributed nearly two million pieces of feminine hygiene products since March 12. They are sending a dozen pallets of product to PeriodNow.
"When EndoFound called us and said they were starting this program and needed product, we jumped at the chance to help," said Michela Bedard, executive director of PERIOD. "The timing of this partnership during this COVID-19 crisis couldn't be more perfect."
PeriodNow also recently received a $10,000 donation and two pallets of product from Key Food. Those products were distributed by EndoFound's newest partner, Food Bank for New York City last week at the Community Kitchen and Pantry in Harlem.
When products are distributed, postcards written in English and Spanish are given to recipients to make them aware of endometriosis, its symptoms, and how EndoFound can help.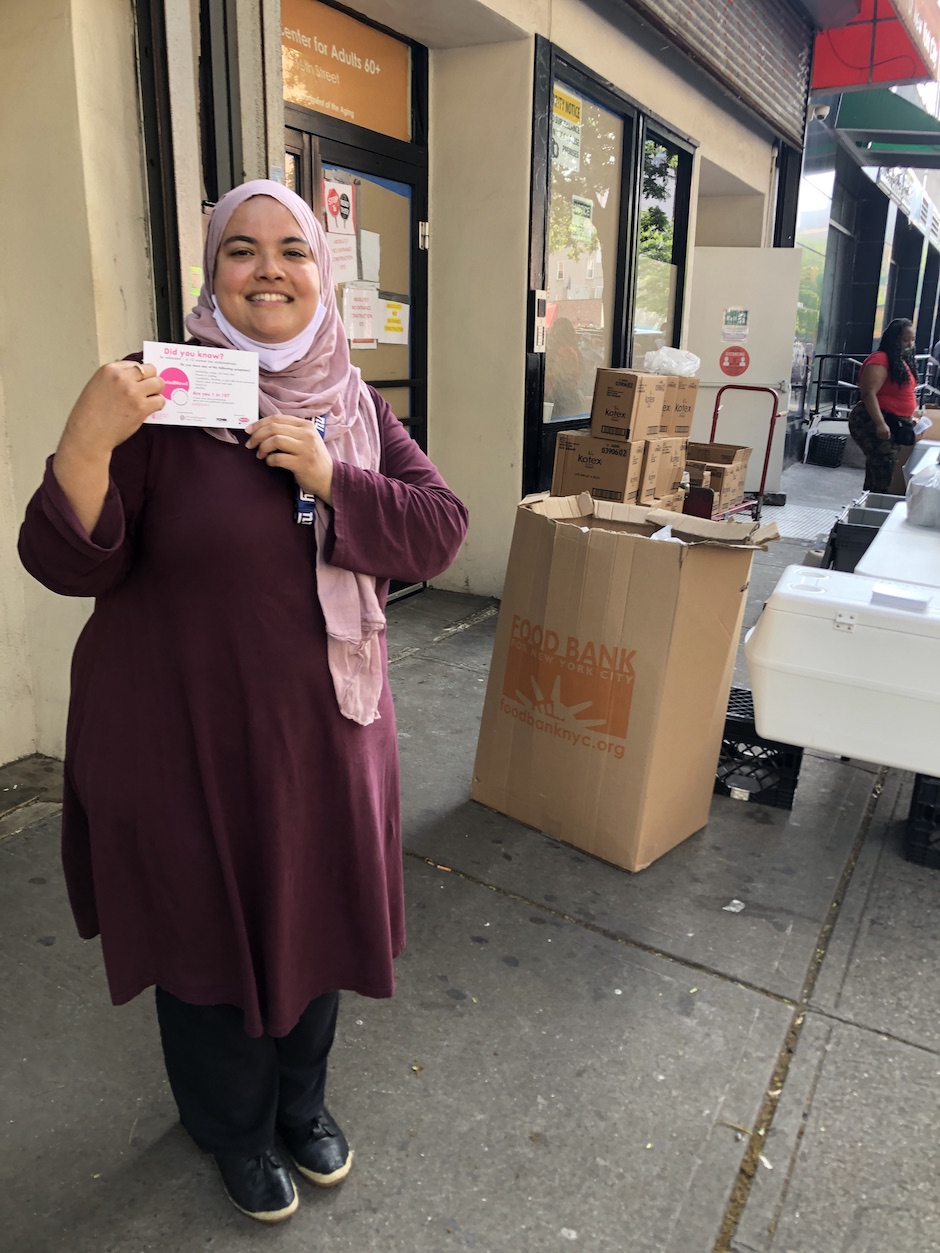 Featuring Sultana Ocasio, Director of the Community Kitchen and Pantry, holding an EndoFound insert card, included in PeriodNow prodcuct packages.
"So many young girls and women suffer with this horrible disease for many years, even a decade or more, before it is properly diagnosed and treated," said Ms. Cianci. "We want PeriodNow to not only provide them with what they need during their periods, but also let them know that the severe pain they are feeling is real, it is not normal, and we can help them."
Several individuals, including New York State Assemblywoman Linda Rosenthal and Diana Falzone, a journalist and endometriosis patient/advocate, have already joined PeriodNow's cause.
"We must come together to help one another," Falzone said. "PeriodNow is addressing the vital need for feminine products during this unprecedented time to give women in need one less worry. Everyone deserves basic essentials. Period."