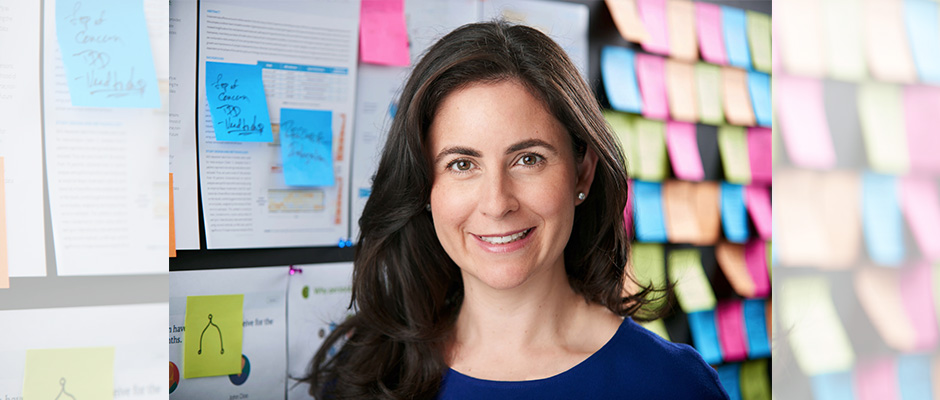 New York, NY - March 9, 2018 - The Endometriosis Foundation of America (EndoFound) today announced the addition of Piraye Yurttas Beim, PhD, to its Executive Board of Directors. In this new role, Dr. Beim will be focused on driving and prioritizing research and development efforts for the country's largest nonprofit organization dedicated to increasing disease recognition, providing advocacy, facilitating expert surgical training, and funding landmark research for endometriosis.
Beim joins EndoFound at a time when publicly funded research on women's health and endometriosis, in particular, lags significantly behind other areas of medicine. In 2016, the National Institutes of Health allocated only $10M towards endometriosis research, which would benefit approximately seven million women in the US alone living with the disease.
EndoFound is on a mission to close this gap. By tapping into Beim's scientific and business expertise, the organization will encourage greater innovation and awareness in the space, helping to uncover new information about the disease and improve treatments.
"We are now two decades into the post-genomic era, and other fields of medicine like oncology are already leveraging recent advances in technology, artificial intelligence, and genomics to improve the lives of cancer patients. It's time to start applying these same groundbreaking technologies to diagnosing, curing, and eventually preventing endometriosis. The statistics around the impact of endometriosis on women's lives are staggering, and I can relate because I am one of the 200 million women around the world who have been impacted by the disease." said Beim. "We can and must do better, and I look forward to partnering with EndoFound to make that belief a reality"
Beim is founder and CEO of Celmatix, a next-generation women's health company that uses science and technology to empower women to be proactive about their fertility and reproductive health. She also lead the effort to create the world's first non-invasive genetic test for risk factors related to reproductive conditions, including endometriosis. She founded the company after completing her doctoral work at Weill Cornell (NYC) and her postdoctoral training at the University of Cambridge (UK). She is a Fellow of the Aspen Institute Health Innovators Fellowship program, a member of the Aspen Global Leadership Network, and was named to Crain's 40 Under 40, Fortune's Top 15 founders disrupting their industries, and a Top Female Founder by TechCrunch.
"We are proud to welcome Dr. Piraye Beim as the newest board member of the Endometriosis Foundation of America," said Dr. Tamer Seckin, founder and the medical director for the EndoFound. "Dr. Beim has distinguished herself as an innovator, scientist, and business leader. The EndoFound is committed to helping bridge the gap in much-needed innovation that will impact the lives of millions of women around the world with endometriosis, including through funding research and helping to leverage our dedicated community of women, scientists, and healthcare providers. Dr. Beim will bring significant expertise and leadership to the organization as we expand our efforts on these fronts in 2018."
EndoFound will hold its Ninth Annual Blossom Ball on Monday, March 19th at 6:30 PM, at Cipriani, 42nd Street in New York City. To reserve tables, make a tax-deductible donation to EndoFound, or to get more information on the event please go online to www.endofound.org/blossomball. For more information on sponsorship opportunities or to reserve tickets call EndoFound at (646) 854-3309 or email blossomball@endofound.org.
In addition, on Sunday, March 18th, EndoFound will host its Ninth Annual Patient Awareness Day: Living Your Best Life with Endo, at Lenox Hill Hospital NYC visit https://www.endofound.org/patientday
Find EndoFound on Twitter @endofound, on Facebook http://www.facebook.com/endofound, and on Instagram @endofound.
Media Contact:
Jeanne Rebillard, Endometriosis Foundation of America
646-854-3337
jeanne@endofound.org