THE ONES TO WATCH: ENDOMETRIOSIS SUPPORT, RESEARCH
>Endometriosis is a complex, and very often, a misunderstood GYN condition. Mild cases can affect one woman to the point of crippling her for days, while another woman with a more severe stage may not show any symptoms. It can affect personal relationships, work, self-esteem, and fertility.
Unless endometriosis is experienced first hand, it is hard to convey just how all-consuming the symptoms are. Many women's health professionals can be mystified by the arbitrary nature of the disease.
It runs in some families, but not in all.
Some women experience severe pain.
Some women experience abdominal bloating.
Pregnancy may help temporarily relieve the symptoms for one woman, while another woman cannot get pregnant because endometriosis has ravaged her womb.
It primarily affects the pelvis, but lesions can spread to almost any area of the body.
General practitioners and OBGYNs may dismiss the severity of the symptoms, classifying severe menstrual pain and heavy bleeding as normal, or attribute the cause of the symptoms to another condition, like irritable bowel syndrome or kidney disease.
Women are told by board certified professionals that they are neurotic. Some health care providers may see repeat visits by patients as pill seeking rather than a serious effort to find a solution to pain. Once a patient is put on the defense, it can be hard for them to find a physician to trust, or even want to try. The emotional burden of bearing this condition can bring women to the point of giving up. It has cost some women their lives because they could no longer live with the pain, or continue feeling like a burden to their families.
More than 176 million women worldwide are estimated to have been diagnosed with endometriosis, however, diagnosis is starting to improve, which could push that number up much higher.
The number of medical professionals who are experienced in diagnosing and skilled at effectively removing endometriosis is limited. The need for research, awareness and better medical training is great. Hysterectomy is often performed, and women continue to suffer. Minimally invasive endometriosis excision is the most effective long-term treatment of pain, but few doctors are trained to perform these procedures thoroughly. Putting women in touch with minimally invasive GYN specialists to perform endometriosis excision (also known as endometriosis resection) is imperative for finally getting relief from constant pain. Efforts to increase access and awareness are expanding.
ENDOMETRIOSIS CHAMPIONS PROVIDE RESOURCES, SUPPORT FOR WOMEN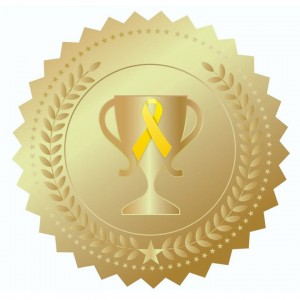 Efforts to help women get the information they need about endometriosis have had a groundswell over the last decade. Organizations like Endometriosis Foundation of America,Endometriosis Research Center, Nancy's Nook on Facebook, EndoSupport, and The Endometriosis Network Canada all share information with each other and have been drawing together to get more recognition for endometriosis within the medical industry.
These organizations provide support and the most up-to-date information available. They create materials for outreach to young women who are just beginning to experience symptoms, and guidance to women who are ready for surgery on how to choose a true GYN surgical specialist whom they can trust to perform excision or resection of endometriotic lesions. They work to debunk out-of-date endometriosis therapies and myths and create networks to share information on a broader scale.
---
PROFILES
Dr. Tamer Seckin, MD, co-founder of Endofound
HISTORY
"I started the Endometriosis Foundation of America after spending more than 25 years treating women with the disease, and after seeing first-hand the struggles they faced trying to get a proper diagnosis that would lead to effective treatment," said Dr. Tamer Seckin. "I knew that something had to be done to create awareness. I founded Endofound with the support of my patients, and it was brought into the public eye in 2009 when Padma Lakshmi joined me as a co-founder choosing to tell her story to the world in an effort to turn her pain into something positive by creating national awareness of the disease."
FOCUS
Endofound is the first research and advocacy foundation of its kind organized by a private physician, and it mission is to increase disease recognition, provide advocacy, facilitate expert surgical training, and fund landmark endometriosis research.
"As we bring more awareness to the disease we will see more diagnosis," said Seckin. "Early diagnosis is the best prevention for endometriosis because it allows for early intervention. Currently, a staggering 176 million women worldwide have this disease. While this number is significant, there are not enough research monies to grasp the full burden of this disease, and we suspect actually that these numbers are much higher. The disease costs society an estimated $110 billion annually and is one of the top three causes of female infertility and hysterectomy.
"It is a shame that gynecologists are missing this disease regularly. They are misdiagnosing it and in some cases, they are even telling women that it's not real and that their pain is in their head. Many women with endometriosis are depressed because no one understands them. Doctors have to have more compassion, more empathy. They need to understand endometriosis so that they can treat their patients! It's that simple!"
SPECIAL PROGRAMS
The importance of early diagnosis and timely intervention is one of Endofound's core values and is consistently reflected in all of the organization's programmatic activities.
Specifically, The ENPOWR Project is the country's first educational program focused on raising endometriosis awareness among the adolescent population for the purpose of early diagnosis. ENPOWR stresses the importance of self-advocacy when dealing with reproductive health, and arms both boys and girls with the tools needed to navigate a challenging healthcare environment.
Padma Lakshmi, one of Endofound's co-founders, speaks publicly about her experience through an array of channels including mass media, political arenas, and public events, allowing her to reach a wide audience.
Endofound also hosts an annual medical conference that Dr. Seckin spearheads, gathering the foremost thinkers in both the clinical care and research of endometriosis. This three-day event boasts two days dedicated to education for professionals in the field, with the third day focused on patient education.
Additionally, Endofound collaborates with partnering hospital systems to host intermittent educational events for both patients and professionals. In conjunction with The ENPOWR Project's implementation, Endofound has educated clinicians from accessible and affordable reproductive health care clinics. This ensures adolescents receiving ENPOWR's education can seek appropriate treatment. Endofound also distributes its educational literature across the country through a public awareness campaign.
The ENPOWR Award recognizes both an individual and an institution who have demonstrated a commitment to women's health education. Senator Jeffrey Klein (Bronx) and The Young Women's Leadership Network were honored last year as each exemplifies these values. Given the under-representation of endometriosis in the public health and research landscape, these leaders in the field are invaluable for moving the disease forward and should be recognized as such.
Source:https://innovativegyn.com/endometriosis-champions-the-future-of-the-fight