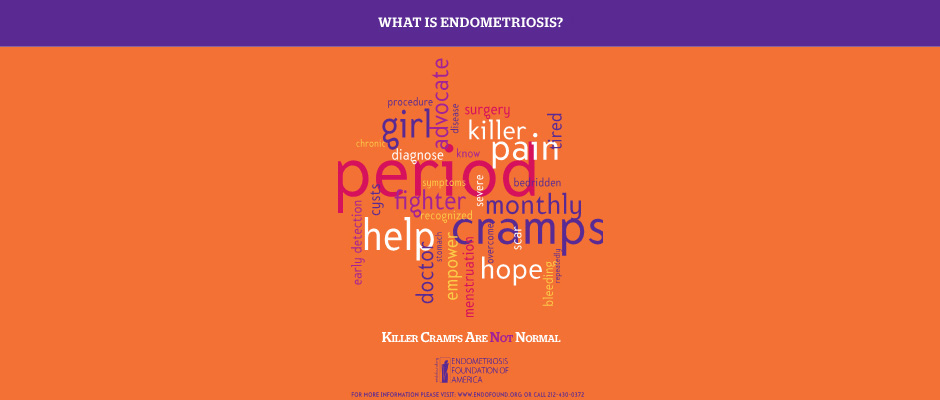 New York State Supports Endofound's Adolescent Education and Outreach Program
For A Second Year with a New $250,000 Grant
Following a successful first-year pilot of its education and outreach program, The ENPOWR Project, Endofound has been awarded a new $250,000 by the New York State Senate to continue its efforts of raising endometriosis awareness among adolescents! Over the past year, The ENPOWR Project has impacted the lives of students, and their teachers, coaches, and parents, in dozens of schools and community-based organizations throughout NYC, Long Island and the surrounding areas.

The ENPOWR Project's curriculum is a 45-minute interactive presentation, designed with the best teaching practices and aligned with New York State's learning standards for health and science. The presentation highlights basic, yet critical, information about endometriosis, specifically focusing on the disease's most common symptoms. At the end of the presentation, the students are asked to take the "ENPOWR Pledge " and inform ten other people in about what they have learned about endometriosis. While the content is designed to engage adolescents, the material is readily adaptable to different age groups.

We are thrilled by the progress that The ENPOWR Project has made thus far, and even more excited about its future. The impact we are making on New York State's young people is clear as Endofound is providing critical healthcare information. Championed by State Senator Jeffrey Klein, Endofound is honored that the New York State Senate has supported us in fulfilling our mission, and facilitated the launch of ENPOWR. Finally, endometriosis is being recognized as the debilitating disease that it is, and strides are being made toward improving health outcomes.

This coming school year in our phase two ENPOWR rollout, we will increase our impact by expanding our footprint with presentations throughout New York State.

Endofound would love to bring The ENPOWR Project to your school or community, so please contact Jennifer Hancher, our Education, and Outreach Coordinator, for more information.