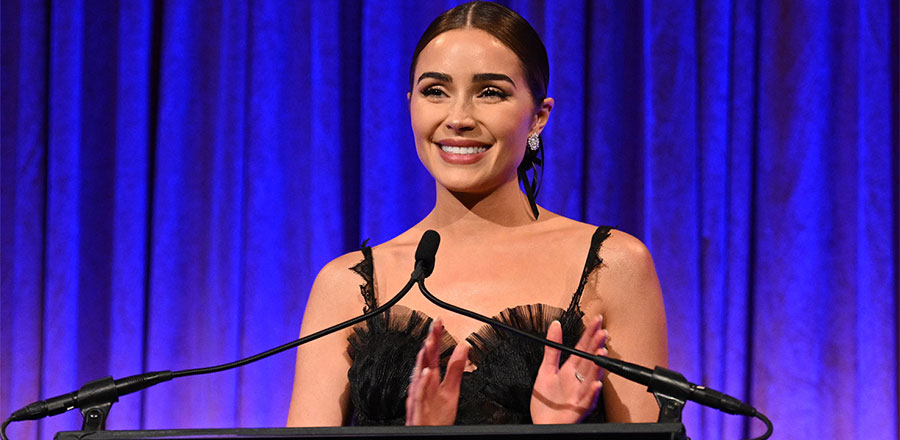 "It was truly an honor when they asked me to be on the cover and share my story," Culpo said. "I know this magazine reaches a lot of people who are looking for answers to their health issues, and I'll do whatever it takes to help anyone suffering from endometriosis symptoms."
NIH MedlinePlus was launched as a print publication in 2006 by leaders of the National Institutes of Health and the US Congress. It went all digital during the COVID-19 pandemic. Late actress Mary Tyler Moore, who had type 1 diabetes, was the first to be featured on the cover 17 years ago. In the past several years, others have included actor Jim Parsons, actress Taraji P. Henson, news anchor Norah O'Donnell, and basketball hall of famer Kareem Abdul Jabbar.
Peter Reinecke, a consultant for the magazine, said the magazine does not accept commercial advertising in order to prevent conflicts of interest and ensure the public interest is being served.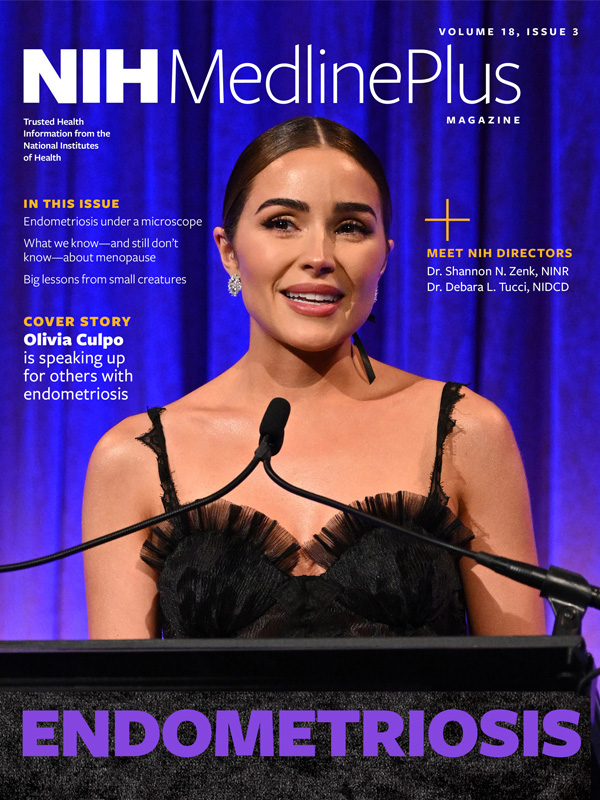 Padma Lakshmi, co-founder of EndoFound, was the magazine's cover story in 2016.
"Endometriosis is a chronic condition that impacts a large number of women and is the focus of research supported by NIH," Reinecke said. "The story on Padma and other stories we've done on it have definitely hit a chord with the magazine's readership, and it's important that endometriosis receives more focus and attention."
Culpo is the first person connected to EndoFound to be on the cover since Lakshmi.
"We always try to highlight on the cover someone who has a personal connection to a condition and who has used their platform to speak out," Reinecke said. "We also consulted with EndoFound about a person who has worked with them who would make a good feature, and we think this will be a positive one. We're all working toward helping the same people."
In New York City this past March, Culpo received EndoFound's Blossom Award at the foundation's annual Blossom Ball. She stated in her acceptance speech that while seeking answers for her symptoms, she found several women on Reddit, Instagram, YouTube, and other social media sites suffering like she was.
"I told the audience that night that I felt like I was reading my autobiography on those sites," Culpo said. "It was those women who gave me the courage to speak up. I never thought I'd talk about my situation publicly, but now I can't imagine not talking about it."
That's why NIH MedlinePlus Magazine chose Culpo for this issue.
"Her story highlights her journey with endometriosis in terms of how she came to be diagnosed and her experience with the health system while working through it," Reinecke said. "She also gives her thoughts on endometriosis to others who have it and to the general public."
To read the story on Culpo, visit https://magazine.medlineplus.gov/issues/current.