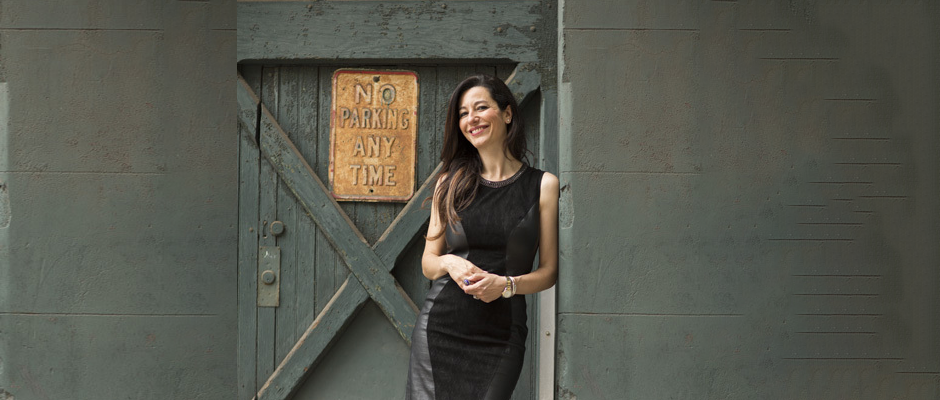 Ana Gonzalez Herrera's endometriosis story is like that of so many corporate executives with the disease. She once gave a presentation in a male-dominated boardroom while masking her excruciating pain. Another time in Starbucks she doubled over in pain and fainted, then woke up and drove straight to work. Pretending to be okay to not appear weak was her norm.
But no longer.
After being diagnosed with stage IV endo and having five surgeries over the course of roughly a decade, the last of which included a full hysterectomy and colon resection, Herrera says her pain has become her mission – a mission that now includes EndoFound.
The native of Spain and resident of New York has been named to EndoFound's advisory board of patients and advocates. She's been working on marketing strategies with the foundation for the past year, though her appointment just recently became official.
"I think she will be an excellent addition to the advisory board with her vast marketing experience and her personal experience with endo," said Margaret Cianci, EndoFound's executive director. "She will bring another voice to the foundation."
Herrera, who has lived all over the world, has a bachelor's degree with honors from Les Roches Hotel Management School and has taken several executive management courses at the London School of Economics and Cornell University. She has more than 15 years of high-level global marketing and growth experience, particularly in the wellness and beauty industries. In 2017, Herrera founded AG CASA, a strategy and marketing agency based in New York City. While that is her main job, she also just launched a company called Hormone University to educate women experiencing hormonal imbalances.
After having her fifth surgery two years ago, Herrera told a friend that she wanted to get more involved in bringing awareness to endo.
"I realized that there was not a whole lot of information on it," she said. "And women who had it were stigmatized."
That friend introduced Herrera to Dr. Tamer Seckin, which is when Herrera's relationship with EndoFound began. Herrera has already helped EndoFound connect with large corporations to try to form partnerships. She's also worked on securing partnerships for PeriodNow, an initiative launched this past spring by EndoFound to provide period supplies to women struggling to afford them.
"There are a lot of brands I can reach out to," Herrera said. "I told the foundation that whatever needs to be done, I'm happy to do it."
You can learn more about AG CASA at www.agcasa.com and Hormone University at www.hormone-university.com.