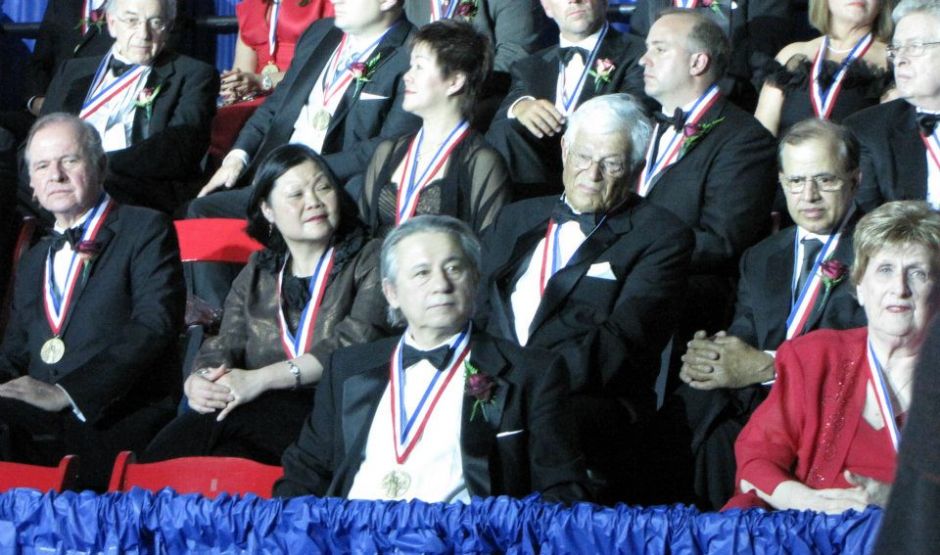 Congratulations to Endometriosis Foundation of America co-founder, Dr. Tamer Seckin, on receiving the 2012 Ellis Island Medal of Honor. This medal pays homage to the immigrant experience and highlights the contribution made to America by those who have immigrated. The award celebrates a diversity of life in America and is a very important and prestigious recognition.

What is Ellis Island Medal of Honor?
The National Ethnic Coalition of Organizations – NECO is the sponsor of the Ellis Island Medals of Honor that are presented each year on historic Ellis Island to a select group of individuals whose accomplishments in their field and inspired service to our nation are cause for celebration. 2016 marks the 30th anniversary of the Medal and we are planning a spectacular event worthy of such an auspicious milestone.
The Ellis Island Medals of Honor embody the spirit of America in their celebration of patriotism, tolerance, brotherhood, and diversity. They recognize individuals who have made it their mission to share with those less fortunate their wealth of knowledge, indomitable courage, boundless compassion, unique talents, and selfless generosity; all while maintaining the traditions of their ethnic heritage as they uphold the ideals and spirit of America. As always, NECO remains dedicated to the maintenance and restoration of America's greatest symbol of its immigrant history, Ellis Island.
Since its founding in 1986, the Medal has been officially recognized by both Houses of Congress as one of our nation's most prestigious awards. In that time we have honored distinguished and diverse Americans including six Presidents of the United States; Secretary of State Hillary Clinton, as well as esteemed Americans such as Frank Sinatra, Lee Iacocca, Quincy Jones, Muhammad Ali, Nobel laureate Elie Wiesel, Louis Zamperini, and Rosa Parks, just to name a few.