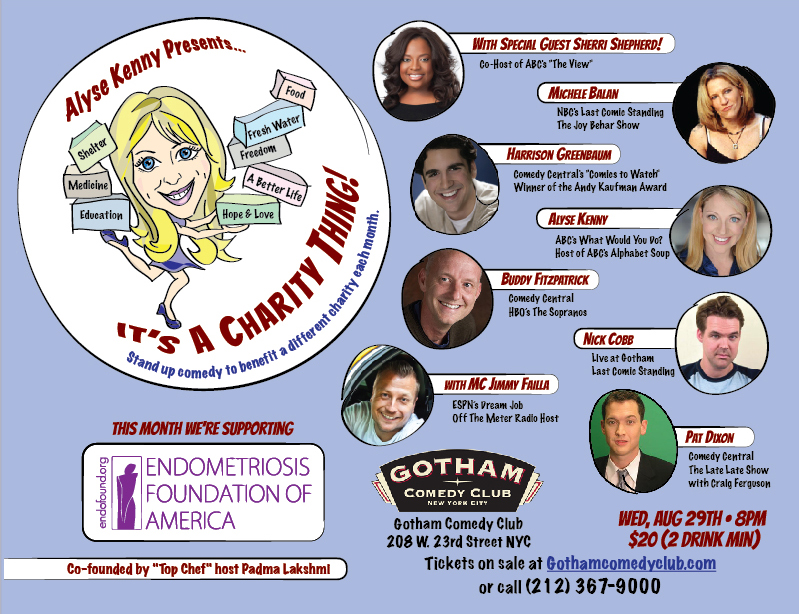 Join us Wednesday, August 29th at the Gotham Comedy Club for a special night of laughs to benefit Endofound! Doors open at 7:30, and the show begins at 8:00.

Tickets can be purchased at the following link:
http://gothamcomedyclub.com/show.cfm?id=173754&cart

Or call 212.367.9000 to book your seats for "Alyse Kenny Presents…It's A Charity Thing!". Tickets are only $20, but must be purchased or reserved ahead of time in order to attend. Don't wait too long to reserve your seat!

The Gotham Comedy Club is located at 208 W. 23rd Street between 7th & 8th Avenues.