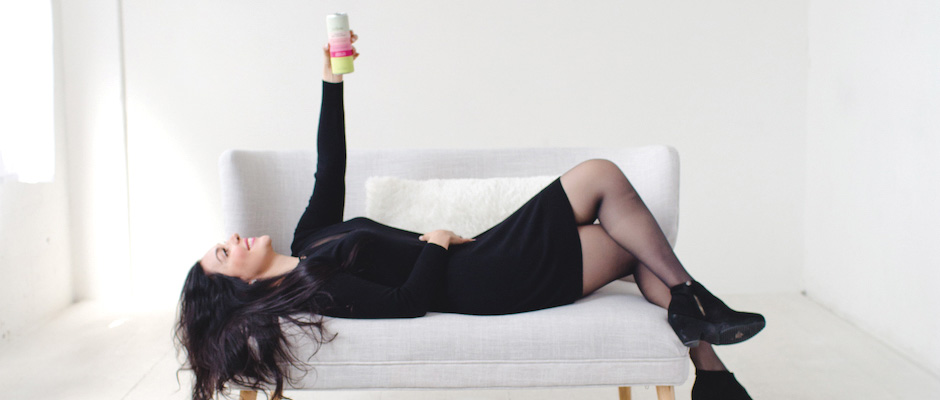 I've always believed women have a higher tolerance for chronic pain and emotional trauma. This isn't a battle of the sexes, it's just my observation (I may be biased, of course). For me, pain was such a constant in my life that I began to normalize it. Maybe it's because at an early age I had hormonal issues (elevated levels of cortisol), PCOS, and weight fluctuations. Whether I was feeling bloated, dealing with cramps, fatigue, or anxiety, these symptoms were like a best friend – always there. Eventually, even intercourse left me in pain and wondering, "seriously? I can't just have this one thing!?"
I was silent about the pain. Weren't women supposed to swallow their discomfort and just deal with it? In my mind, and in my upbringing, that made sense. It was either that, or I was just...different, weaker. I felt "less than" physically. I was ashamed. I decided, "ok I will settle for being smart if I can't be strong." So many doctors said nothing was wrong with me. It's all in my head.
This went on for years. Then one day I met Dr. Amy Bader, my SkinTē co-founder. She put me on an anti-inflammatory diet with no sugar, wheat, caffeine, dairy or nightshades (I was mad at her for a good 3 weeks). This diet changed my life. It helped me cope even as my symptoms got progressively worse. Years later (in 2014), I needed back surgery and was introduced to the healing power of collagen and super herbs. Who would have dreamed that meeting Dr. Bader would eventually lead to us founding SkinTē, together with our third partner, Elizabeth Zieg. A delicious product that combines the power of collagen, super herbs, and smart ingredients all in one bubbly sip (why not have it all?). Ingredients that were hand-picked for their physical, emotional, and spiritual impact. Through my own journey, I became 100% convinced that food is medicine and that I wanted to dedicate my time to creating products that helped people heal from the inside out.
As the summer of 2016 approached, I was working at Spanx in Atlanta (and working on SkinTē on the side). I found myself visiting one of the top gynecologists in Atlanta for a routine check-up. As I was being examined, he told me I had endometriosis and needed surgery. My response? Utter shock and then denial. I said, "No, I don't have endometriosis" (because I was very educated and knew better). There was no way I was going to go into surgery again, absolutely not.
The surgery was 5 hours, and he confirmed that not only did I have endometriosis, but it was Stage 4. The great news is I kept all my organs except my appendix. My surgeon was baffled at my ability to handle the pain for years, expressing how the endometriosis had wrapped around my colon and twisted it up, thus verifying why I wasn't able to digest food properly. It had also impacted my adrenals and created a spike in cortisol. One day, during a check-up, he stared at me thoughtfully, and in a calm voice, finally said "you are the type of person who wouldn't say OUCH if a knife poked your skin. Only if the knife hit your bone. Do not wait for the knife to hit your bone." It was like someone hit me over the head.
Somewhere along the line, I had convinced myself that I was the problem; I was just different and weak. It's been 2.5 years since my surgery, and I feel like a completely different person. I have been building my body back up and I feel stronger and more confident in my 40s than I did in my 20s. I know now that strength and intelligence are not mutually exclusive. And when I feel pain, I should speak up. These realizations have carried over into my professional and personal life, and my intolerance for unacceptable behavior. I don't wait until boundaries have been crossed, I see the signs coming and I sound the alarm. And never will I let the knife hit the bone. To all my sisters out there: you're not crazy, you're not weak, and there is hope. So much hope.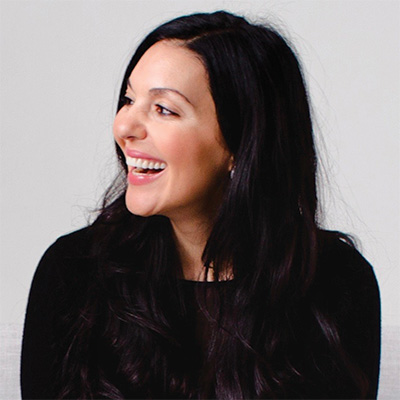 Bassima Mroue is the CEO and co-founder of SkinTē, the first-ever collagen sparkling tea positioned at the intersection of beauty, food and wellness. With the launch of SkinTē, Mroue is uniquely able to merge her dynamic professional background as an executive brand strategist with her own personal journey to achieve optimal health and wellness. For Mroue, SkinTē was born out of personal necessity. While working at Nike Inc, and at the height of her career, her body started breaking down. She was on her way to Stage 4 endometriosis (not realizing it at the time) and learned she needed back surgery. Her surgeon and mom both encouraged her to consume collagen. With religious daily use, not only did daily consumption help ease her pain, it also helped accelerate her recovery following surgery at an unprecedented pace. Yet, she felt there had to be a better way to consume collagen while achieving similar results without the fuss of powders, pills or bone broth. And so, her journey to create SkinTē alongside a naturopathic doctor and a chef began and later launched in 2018. As the first brand to carbonate collagen, Mroue fulfilled both her need and desire for a delicious grab-and-go collagen beverage designed to unleash health and beauty from the inside out every day.
With Lebanese American roots, Mroue considers herself a global citizen and is a big believer in the empowerment of women as embodied by her TEDx Portland talk in 2012 about the power of the Girl Effect. Bassima is often invited to speak about female empowerment, the entrepreneurial journey, beauty and leading with purpose.
*Editor's note: Would you like to contribute to EndoStories? Click here to learn how to submit your work.
*Patient stories submitted to EndoFound.org are the views of the patient and not necessarily those of the foundation.