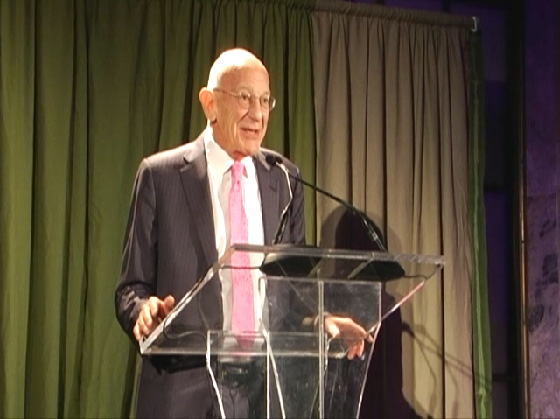 Endometriosis Foundation of America: Blossom Ball - 2010

Philanthropist and Chairman of Progressive Insurance, please welcome Peter Lewis.
Peter Lewis
Thank you. USC turns out lots of philanthropists.
I am here just to say to Dr. Seckin, and to Padma, you guys are fantastic. To start, and to take your personal passions, and turn them into a foundation as you have, and to develop an event like this, it is just a wonderful accomplishment. You ought to be very proud and I am delighted to be here.
I have one other message. I never heard of endometriosis until my lady, Janet, who is sitting over there, got it. I had the experience of living through her misery for quite some time, not even knowing she was miserable. Then when it got so bad that I found out that she was miserable, it was really weird. I guess my message is to the few men that are here.
I must say it is a pleasure for me to be here with all you beautiful ladies, it is a wonderful evening, but for the few men who are here, I learned a lesson out of this experience, and that is pay attention to your woman!
Make sure she explores what is going on with her, and does not take it as a natural thing, because to have seen what Dr. Seckin has done for Janet, is even more wonderful than this party.
So, thank you and it is a pleasure to be here. Thanks a lot.