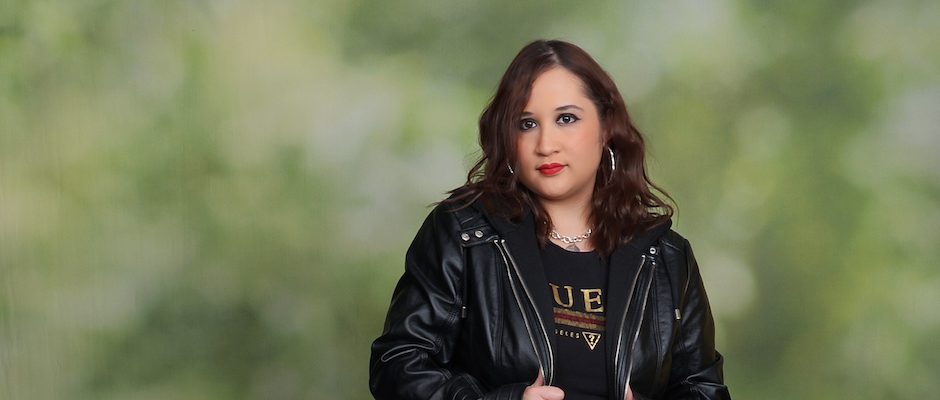 If you were to ask me whether there was a year that marked my life, I would reply, yes: 2018. How did I go from being a happy young woman to a woman who felt like a human pinball machine, being bounced from doctor to doctor? To tell you my story, I have to start at the beginning.
The year is 2017. I remember it was the last day of December; I had just seen Criss Angel perform for the first time and it was a magical experience. As I was in the airport waiting to board my plane, I wrote in my notebook that the coming year was going to be the best one yet. I had just started my second semester of college and it was a new year.
But shortly thereafter, I started to tell myself that I spoke too soon. I started feeling pain and noticed a change in my cycles: I went from getting my period once every 28 days to once every 16 days. When I went to the gynecologist, I was seen by a nurse practitioner, who completely ignored my symptoms when I told her that my periods were heavy and painful. This nurse went as far as saying that the pain I was feeling was normal. But this was just the start of what would become the most challenging and difficult year of my life. Was this the ultimate test of faith?
I recall telling my mother that after my criminal justice exam, I would go to the hospital and ask to be seen. I did exactly that, and the emergency room doctor informed me that the pain I was feeling was due to a ruptured ovarian cyst. I was angry hearing this, because the nurse practitioner I'd seen had informed me that my pain was normal. I decided to see the head gynecologist, something I would regret. When I informed him that I had pain, he refused to believe me and again said that the pain I was feeling was normal.
I left the hospital feeling disappointed and decided to ask for a second opinion. After many weeks of calling a gynecologist office in an effort to schedule an appointment, my dreams came crashing down when I was told by the receptionist that the gynecologist didn't want to see me because she had already spoken with her colleague.
So it was on to another gynecologist—this time a woman. I remember missing a whole day of class just to go see this doctor. I arrived at her office and after being there for an hour, I finally got called in. When this doctor walked in, she asked me to explain my pain, and when I mentioned my heavy cycles and my pain, she had the audacity to tell me that this pain was normal and that she was not going to do surgery. I left the office, crying; what did I do to deserve this? Is it my fault? I remember crying and telling my mother that I didn't understand why doctors were ignoring me. It wasn't until I looked at Facebook one day, and I saw posts about an invisible disease known as endometriosis, a condition that can include painful periods, back pain, and heavy and painful bleeding. All of these symptoms that I diagnosed myself.
After switching primary care doctors I found a primary care physician who took my case seriously and informed me that I might have endometriosis, the condition I had diagnosed myself with. He decided to send me to a gynecologist.
I remember that day like it was yesterday. It was a hot, sunny day and I chose not to go to my photography class. Since I was studying criminal justice, I went to ask for internships, and after that, I decided to call the gynecologist office and make an appointment. I recall telling my mother that I didn't want to go to any more gynecologists, because what if this doctor would also say that the pain was in my head? But I headed to the emergency room to pick up my CT scan report and called the gynecologist office to make an appointment. The receptionist informed me she didn't have any available appointments until August and we were barely in July. But when I got to the office to fill out paperwork, the receptionist asked if I wanted to see the doctor, because two patients had called to cancel.
I said, "sure!" The doctor walked in and she asked me to explain my situation. The moment I explained my symptoms, she asked me the one question I had asked myself, "have you ever heard of endometriosis?" I told her yes. The moment I told her my symptoms, she knew it was endometriosis.
The endometriosis was confirmed on October 5th, 2018. For ten months I suffered because of ignorant doctors.
After my diagnosis, I became an endometriosis advocate, going as far as having my story featured in my college newspaper.
Although I had a few good years after my surgery, my pain is coming back and I have to prepare for what is coming, because it will not be pretty. Stage 3 could be coming.
---
Editor's note: Would you like to contribute to EndoStories? Click here to learn how to submit your work.
*Patient stories submitted to EndoFound.org are the views of the patient and not necessarily those of the foundation. All testimonials are from real patients, and may not reflect the typical patient's experience, and are not intended to represent or guarantee that anyone will achieve the same or similar results.