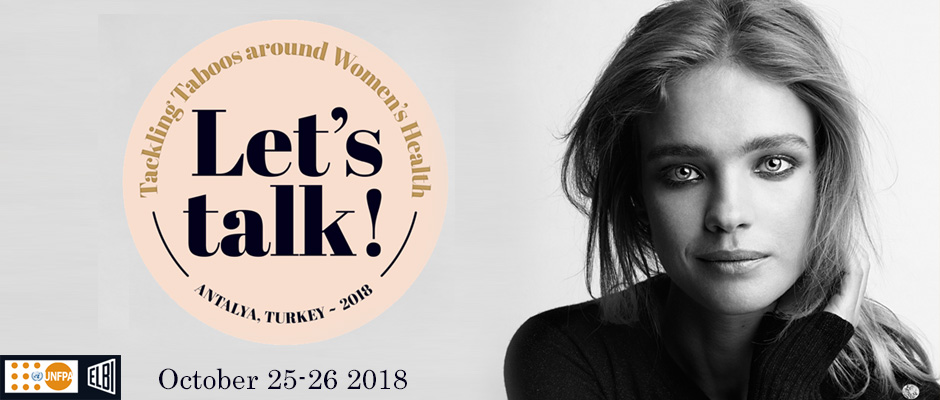 On Friday, October 26, and on behalf of The Endometriosis Foundation of America, Founder Dr. Tamer Seckin will join a panel of women's reproductive health-thought leaders and activists as part of the United Nations Population Fund Agency (UNFPA)'s "Let's Talk 2018: Tackling Taboos Around Women's Health" event in Antalya, Turkey.
According to a press release, the two-day event, will focus on "the impact of societal taboos on sexual and reproductive health and women's equality," and will bring together Turkey's first lady, Emine Erdogan, Russian supermodel, Elbi app creator and event co-host Natalia Vodianova, panel host and model Dayle Haddon as well as a slew of influencers and policymakers.
"The occasion will celebrate and support the people, organizations, and companies who are at the forefront of changing social norms based on rights, equality, and inclusiveness," according to the release.
"We all fight for the same cause," says Seckin, who co-founded EndoFound with Padma Lakshmi in 2009, of the event. "We are all energizing to turn up the volume on the future of women's healthcare and rights."
Event organizer, UNFPA, is the United Nations' sexual and reproductive health agency and strives for the improvement of reproductive health in 150 countries worldwide, according to the org's official website.
"Stigma around the sexual and reproductive health of persons with disabilities can lead to a lack of options and maternal health services for women with disabilities," reads a statement on the agency's website. "And stigma related to domestic violence can result in women not seeking help despite being in an abusive relationship. There are many other harmful manifestations of stigma and taboos around women's health that affect women's role in society and individual life trajectories."