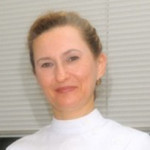 Professor Ayse Ayhan serves as a Consultant Pathologist at Seirei Mikatahara Hospital and lectures on gynecologic and breast pathology at Hamamatsu and Hiroshima Universities Schools of Medicine in Japan since 2004. She completed her medical training and then Pathology training at Hacettepe University School of Medicine in Turkey and served as Associate Dean of the Hacettepe Medical School until her retirement in 2004.
She has been involved in research as an adjunct faculty at Johns Hopkins University Department of Pathology since 2007. She is Editor-in Chief of EndoNews.com, and the previous editor of the International Journal of Gynecological Cancer and European Journal of Cancer. She has authored over 25 book chapters and 200+ journal articles which have been cited more than 6500 times.
Disclaimer: The opinions shared by each of our panelists and speakers belong to each of them respectively and may not accurately reflect the beliefs of the EndoFound organization as a whole.
Please register (free registration) to receive the password to access the presentations.