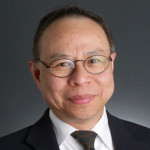 Dr. Tulandi is an internationally known endoscopic surgeon, specializing in reproductive endocrinology and infertility, who is listed in Best Doctors in Canada. Besides medical degrees, he also has a Master of Science degree in Health Care Management from Harvard University. As an established researcher, Dr. Tulandi has authored over 400 articles, over 60 book chapters, and 14 books.
Dr Tulandi is the Past-President of the Council for Gynecologic Endoscopy, the Society of Reproductive Surgeons, the Canadian Fertility and Andrology Society, and the Fellowship Board of the American Association for Gynecologic Laparoscopists. He is the Editor-in-Chief of the Journal of Obstetrics and Gynaecology Canada and he is a recipient of many awards and prize papers.
Disclaimer: The opinions shared by each of our panelists and speakers belong to each of them respectively and may not accurately reflect the beliefs of the EndoFound organization as a whole.
Please register (free registration) to receive the password to access the presentations.