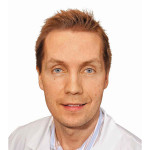 Dr. Einarsson is the Director of the Division of Minimally Invasive Gynecologic Surgery (MIGS) at Brigham and Women's Hospital (BWH) and Professor of Obstetrics, Gynecology and Reproductive Biology at Harvard Medical School.
The MIGS Division is a referral practice for challenging surgical cases that otherwise may not be considered candidates for minimally invasive surgery.
Dr. Einarsson has lectured and operated extensively nationally and internationally. He has published over 100 articles and book chapters and is the editor of a textbook entitled Minimally Invasive Gynecologic Surgery: Evidence-Based Laparoscopic, Hysteroscopic, and Robotic Surgeries. He is also a surgical innovator and a holder of over 15 patents for medical devices. Dr. Einarsson is the past President of the AAGL.
Disclaimer: The opinions shared by each of our panelists and speakers belong to each of them respectively and may not accurately reflect the beliefs of the EndoFound organization as a whole.
Please register (free registration) to receive the password to access the presentations.