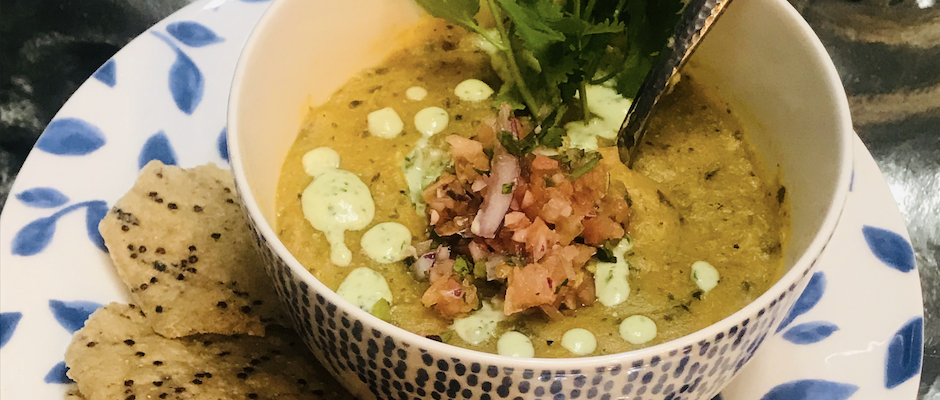 Tiffany Silvera is an endo patient, nurse, and first-generation Jamaican-Portuguese American who loves cooking. She was diagnosed with endometriosis in December, 2011. Although Tiffany is a nurse by profession, she says her diagnosis has taught her to practice what she preaches. "If I can encourage patients to live a healthy lifestyle, why can't I live one too?" Tiffany says. "Changing my diet was the best thing that happened for me which has improved my symptoms."
Tiffany's go to endo-friendly recipe? The Yummy in my Tummy Plantain and Shredded Chicken Soup. "Plantains are a staple in Caribbean cooking," Tiffany says. "Not only does it taste amazing, it also provides the following health benefits: fiber, potassium, immune boosting, as well as promotes healthy brain function." Give it a try!
Yummy in my Tummy Plantain and Shredded Chicken Soup By Tiffany Silvera
Ingredients:
2-3 plantains
1 celery stock
1-2 carrots
1/2 onion
2-3 garlic cloves
Cilantro
salt and pepper to your liking
32 oz of chicken or vegetable broth
Boneless chicken breast (season to your liking)
Olive oil
Directions:
Season chicken breast to your liking and set aside for at least an hour (the longer it sits, the more flavor it will have)
Cut plantain into small pieces
Using a food processor to cut the following into small pieces: onion, garlic, carrot and celery ( if you don't have a food processor use a knife)
In a large pot add olive oil, turn heat to medium
When oil is ready, add celery, carrot, and onion. Stir around for about an minute or so and then add your garlic
Add chicken broth or vegetable broth. Bring to boil
Add cut plantain and let it boil for about a 20-35 minutes or until the plantain is soft
Once it is soft and ready, using a measuring cup pour contents into blender along with some cilantro and blend. Continue process until all contents have been blended. ( you will need another large pot or bowl to pour blended mixture in)
Once complete add blended contents to pot and return to stove. If consistency is too thick, add water and season to liking. Set aside
Remove seasoned chicken and add to skillet to cook. Once cooked, let it cool down. Using a fork, begin to shred chicken and it to soup
Stir around and simmer on low for 5-10 minutes
Time to dig in!