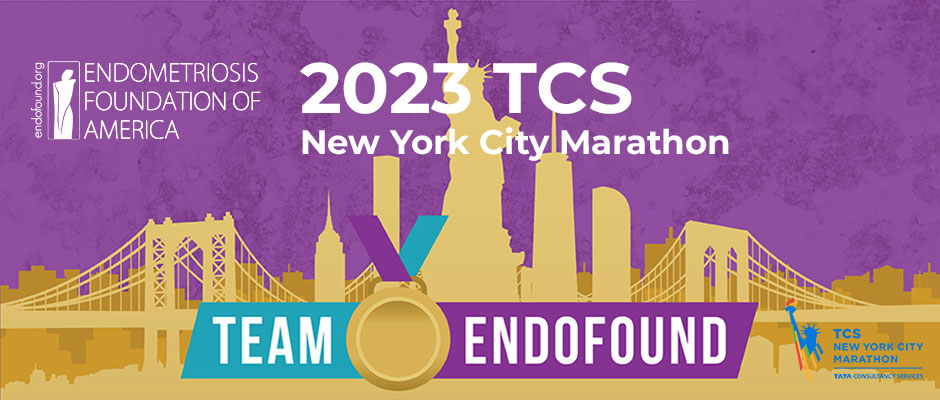 Nicole Allen graduated from West Point, achieved the rank of major, and ran on the Army Ten Miler team at Fort Hood (now Fort Cavazos) in Texas. She did it all while battling endometriosis and adenomyosis.
Now, at 34, Allen is about to run her first full marathon in a decade and her first New York City Marathon.
"One of my running club friends asked me before I ran a ten-miler last year if I was going to PR (achieve a personal record). I laughed and said I don't think I'm going to run a 7:20 pace like I did when I was 23,'" Allen said. "I'll be happy if I run the marathon in under five and a half hours. But I do plan on finishing, at the very least."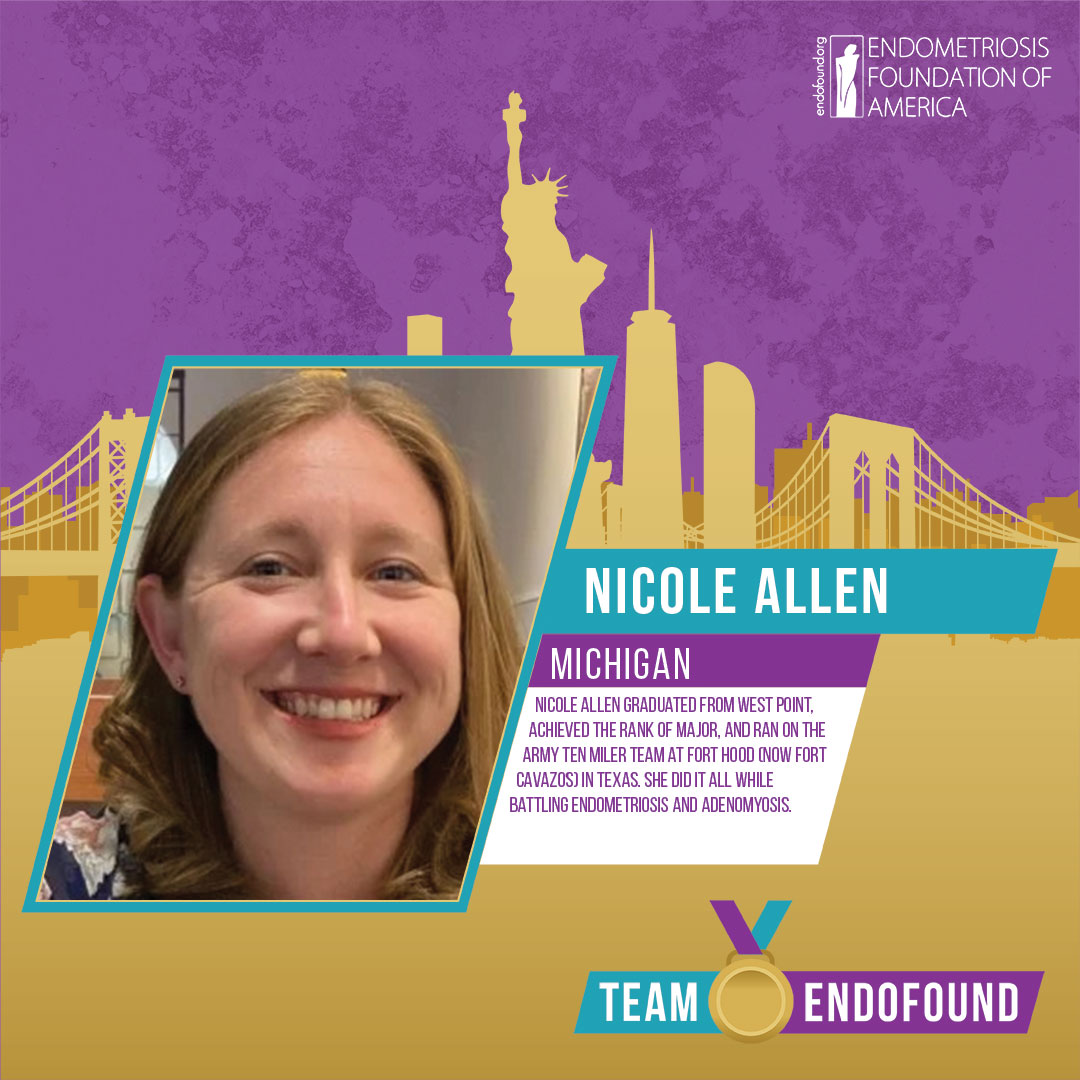 Click Here To Support Team EndoFound Runners
Allen, a Michigan native who lives in Maryland, will be one of 51 women and men from the US and Europe running for Team EndoStrong in the New York City Marathon on Nov. 5. The team's goal is to raise over $200,000 for EndoFound in a race that will feature 50,000 runners and cover 26.2 miles through the city.
Allen's symptoms began when she was an adolescent, though she didn't know anything was wrong.
"I didn't have any idea they weren't normal, and I didn't have the vocabulary for endometriosis at all," she said. "I always had very heavy periods, heavy cramping, and variable mood swings around my cycles. I was bedridden in high school for a few days every month, but my blood work always came back normal. I kept being told there was no reason for any of it."
Before attending West Point, she saw various doctors to figure out how to manage the symptoms in what would essentially be a daily field environment during basic training. But when she arrived there in 2007, her periods and symptoms suddenly ceased for six months.
"It wasn't for a good reason," she said. "My cycles stopped due to the stress and losing weight. But that's just how it worked out, and it was the best I'd felt in years. It was truly a godsend. Otherwise, basic training would have been very rough."
She graduated in 2011 and joined the Army Ten Miler team in 2012. The symptoms continued to be manageable during that time.
"I think that's because I was running all the time," she said. "As I relaxed my exercise routine after running on the Ten Miler team, things got worse. And definitely a lot worse when I was around 23 or 24."
In 2014, while on active duty, she saw an Army doctor for her pain, who identified endometriomas on an ultrasound but dismissed them as nothing to worry about.
"He said everyone has cysts, and they just go away," she said.
The symptoms persisted for the next few years, including a new one Allen discovered—infertility, as she and her partner could not have a child. Allen was finally diagnosed with endometriosis in 2017 and had ablation surgery by a civilian doctor in Louisville to remove the disease from her pelvis, bowels, and ureters. That was the first of four surgeries in three years, which included an excision surgery for endometriosis and two D&C surgeries after a miscarriage. No matter where she turned, she struggled to find the proper care.
"I had one situation where I'd gone on a fertility referral to a doctor when I was stationed at Fort Campbell, Kentucky, and he prescribed steroids and ovulation medicine and said if my cysts burst, my cysts burst," she said. "During my pelvic ultrasound, he answered his phone to talk to someone about picking up his car from a shop. It was awful."
With no surgery or medication eliminating her pain or enabling her to conceive, Allen and her partner had to make a difficult decision.
"With the infertility part being tied to this chronic disease, it took a long time to separate the two and decide what mattered more," she said. "Ultimately, my partner and I decided that figuring out what was going on with me medically was more important, regardless of the outcome through a fertility lens."
Allen chose to have a hysterectomy in January of this year, which is when she was diagnosed with adenomyosis (when endometrial tissue grows in the uterine wall). She also had more endometriosis removed, along with scar tissue from her ablation surgery.
Now she's in a different battle—getting the Army to understand and acknowledge what she's been through.
"That's been the hardest part," she said. "You want to talk about a medical field that doesn't understand this disease, it's the Army. I've been fighting the VA on my disability claim for the last five years, and it's still not settled. I've appealed my case three times already. I think the VA is very understanding of men's health, but with women's health, they aren't at all."
The good news from Allen's January surgery is that she physically feels much better and said her doctor expects that will be the last surgery she'll need. That led her to give the New York City Marathon a shot.
"My doctor said she should never have to see me again," Allen said. "That marks a definitive comeback for me, and I wanted to do a race that embodies that. Given a chance to raise funds for EndoFound and bring awareness to the disease—and with my story closely tied to running and being active my whole life—being able to run in such an amazing race is a wonderful opportunity."
To support Nicole Allen's New York City Marathon run for EndoFound, visit https://give.endofound.org/fundraiser/4672267.