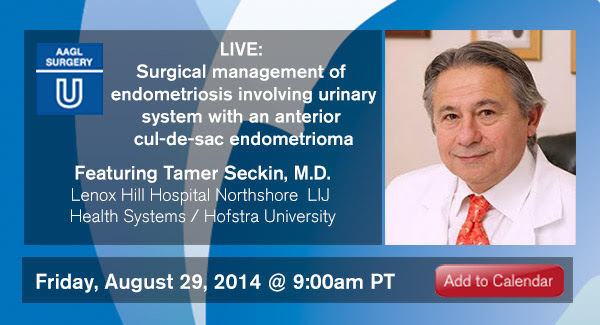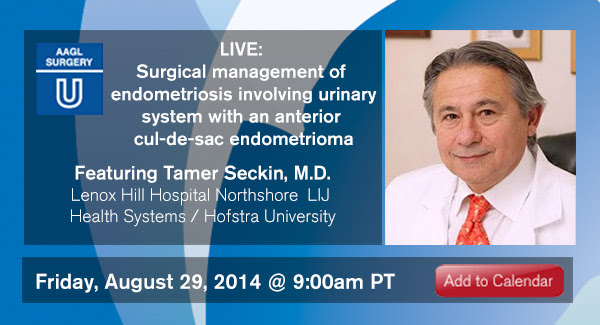 On Friday, August 29, 2014 at 9am PDT / 12 noon EDT, Dr. Tamer Seckin will present a live webcast on Surgical management of endometriosis involving urinary system with an anterior cul-de-sac endometrioma live on SurgeryU HD.

The audience will have the opportunity to see removal of transmural bladder mass and suturing techniques for bladder wall repair along with excision of endometriosis from posterior cul-de-sac and pelvic sidewalls.

A series of novel surgical excision techniques used by Dr.Seckin retro-peritoneal hydro distention using methylene blue water contrast and single puncture ovarian suspension techniques will be first time demonstrated during this live surgery case.


To watch the event, you will need to do the following:
1.Go to AAGL.org on August 29, 2014 using a desktop, laptop, or tablet computer up to one hour before the event starts.
2. Click on the Watch Live link on the home page
3. The video stream will automatically start at 9:00am PDT.